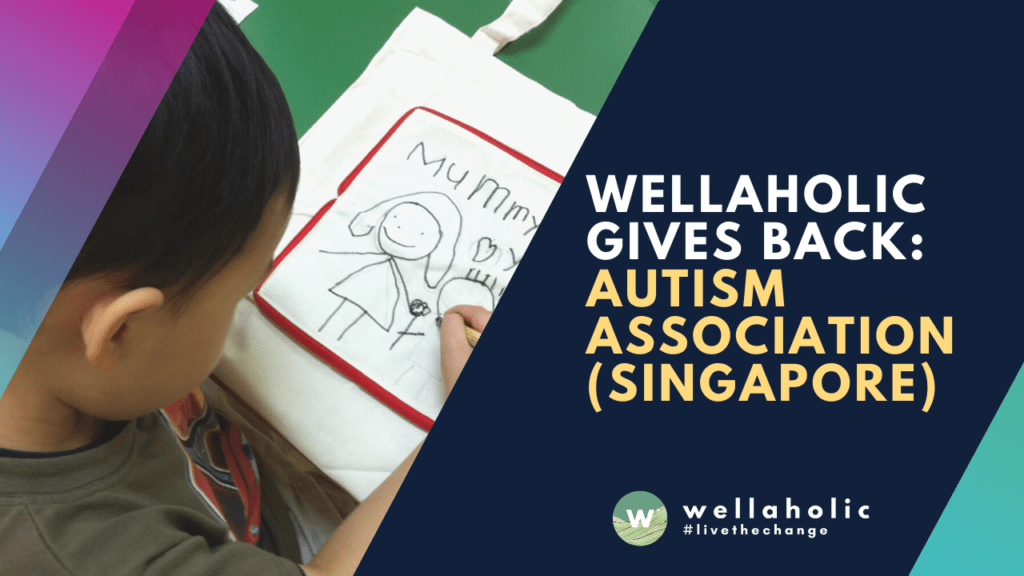 Wellaholic Gives Back – Autism Association (Singapore)
From 2021, Wellaholic will be doing our part to give back to the community, with your kind help and support. Through Giving.sg, an initiative by the National Volunteer & Philanthropy Centre (NVPC), Wellaholic will be choosing a charity a month to donate to. We will be supporting Autism Association (Singapore) for the month of September 2021.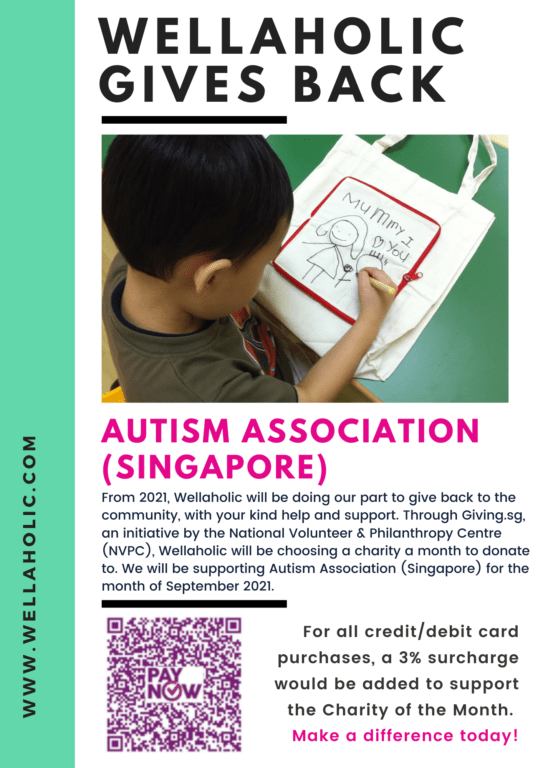 ---
About the Charity
The Autism Association (Singapore) is a Social Service Organisation in Singapore, dedicated to supporting and serving individuals with autism towards maximising their potential, helping them lead meaningful and quality lives in society.
The Association is an independent charity that was formed in August 1992 by a group of parents. In January 1995, it was registered as a charitable organisation under the Charities Act, Singapore.
In July 1997, AA(S) was admitted as a member of the National Council of Social Service. It was also granted the Institutions of a Public Character status, allowing the Association to issue tax-exempt receipts for public donations.
---
Their Programmes
The core programmes and services are delivered via the following avenues:
1. Early Intervention Programmes for children (aged 2 to 6 years old) – Eden Children's Centre at Clementi and Simei
2. Special School for youths (aged 7 to 18 years old) – Eden School at Bukit Batok
3. Day Activity Centre for adults (aged 18 years and above) – Eden Centre for Adults at Hougang and Clementi
4. Social and Leisure Programmes for adults – Eden Activity Club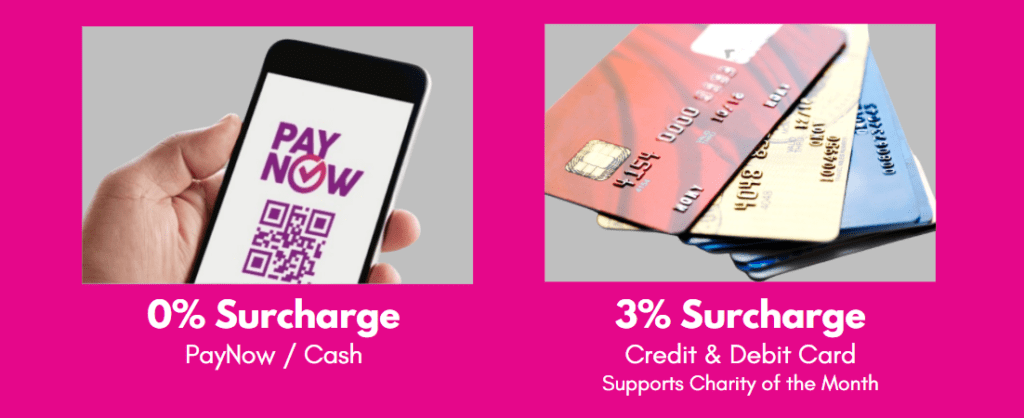 3% Credit Card Surcharge
Wellaholic has been bearing the cost of 3% credit card surcharge. Surcharges are fees that merchants apply to your transactions to help them cover the cost of accepting credit card payment methods.
From 1 Jan 2021, Wellaholic will impose a 3% surcharge for all credit card payments, which will support our monthly month for the Charity of the Month.
You will be glad to know that as part of the Singapore Fortitude Budget, the government is matching donations to charity dollar-for-dollar till 31 March 2021. The impact of your donation will be doubled.
No Surcharge for PayNow or Cash Payments
To avoid paying the surcharge, you can choose to pay either in cash or via PayNow.
Together We Can Make a Difference
Together we can make a difference! Let's work together to build a City of Good – a Singapore where individuals, organisations and leaders come together to give their best for others.
Giving our best for others means moving away from a 'me-first' mindset and being other-centred. A City of Good is where we value people first, and become a Singapore that cares. City of Good fuels the national Singapore Cares movement to build a caring and inclusive home for all, where care is an integral part of our Singaporean identity and way of life.
---