December Festive Voucher Promotion
Celebrate this Festive Season
The year-end festive season is here again! And although we are unable to travel overseas during this period, there are plenty of local activities that we can indulge in. It's also a good time for some self-pampering and self-care.
Wellaholic is collaborating with Tropika Club Deals this festive season to offer three different vouchers of $50, $100 and $300 at different varying discounts. In addition, Tropika Club Deals is offering an additional $5 new sign-up and up to 5% cashback. What this means is that our customers are able to:
Get a $5 sign-up voucher (or 500 points) which you can use immediately
Get Wellaholic festive vouchers of $50, $100 or $300 at reduced prices.
Get additional cashback from the purchase from Tropika Club Deals platform, which can be redeemed for your next purchase.
Voucher Type
$300 Wellaholic Festive Voucher
Retail value $300
Sale price: $240
Discount: 20%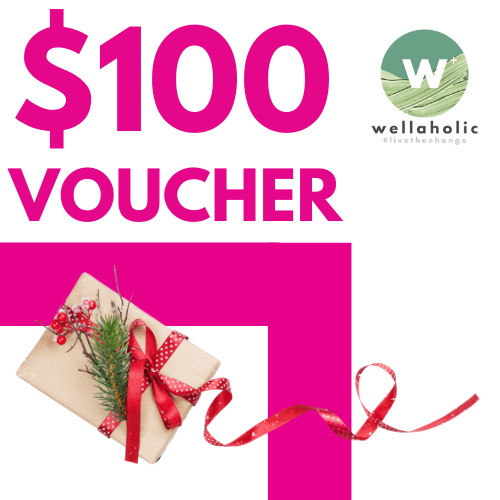 $100 Wellaholic Festive Voucher
Retail value $100
Sale price: $85
Discount: 15%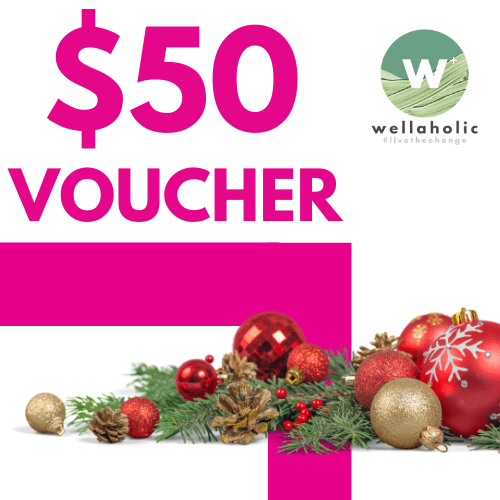 $50 Wellaholic Festive Voucher
Retail value $50
Sale price: $45
Discount: 10%
How it Works?
Step One
Go to Tropika Club Deals (deals.tropika.club) and sign up for an account to receive 500 points or $5 credit which you can use immediately.
Step Two
Search for Wellaholic's vouchers and purchase them. You can purchase as many vouchers as you wish, but each voucher can only be used once per transaction. You will receive an email with the voucher code after your online purchase. Earn up to additional 5% cashback on Tropika Club Deals.
Step Three
Present your voucher at any of Wellaholic's outlets. The remaining amount can be topped up in cash or via credit card. You can earn Wellaholic cashback credits from the amount that you top up.
Terms & Conditions
Vouchers can be purchased as gifts.
Vouchers are valid for one year from the date of issue.
Vouchers cannot be exchanged for cash in part or full. If the transaction value is lower then the voucher value, no change will be given.
Each voucher can be used for one transaction only. Vouchers cannot be stacked for a single purchase.
Vouchers can be used during promotions or sales.
Customers can top up the excess amount with cash or by credit card. Customers can redeem or earn Wellaholic cashback credits.
The additional sign-up credits and cashback from Tropika Club Deals is only valid for purchases on Tropika Club Deals platform.