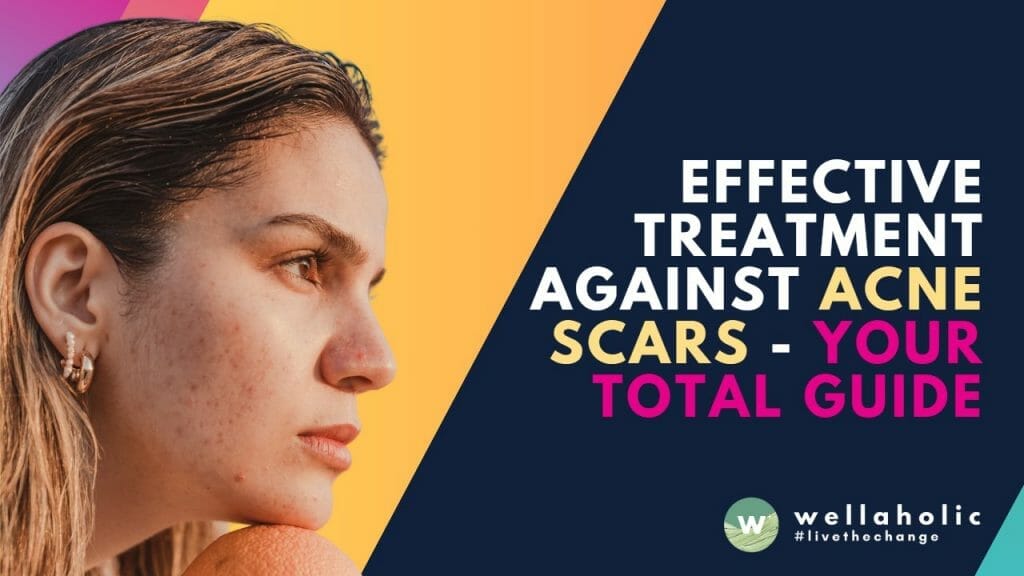 Effective Treatment Against Acne Scars – Your Total Guide
TL:DR Summary
What are acne scars? Marks or indentations on the skin caused by inflammation or damage from acne.
What are the types of acne scars? There are four main types: ice pick scars, boxcar scars, rolling scars and hypertrophic scars. Each one has a different shape and depth.
What are the causes of acne scars? They are caused by factors such as genetics, skin type, inflammation, infection, picking or popping pimples, and delayed or improper treatment.
How to prevent acne scars? The best way is to prevent or treat acne early and effectively. Avoid touching or squeezing your pimples, keep your skin clean and moisturized, and use sunscreen daily.
How to treat acne scars? There are various options depending on the type and severity of your scars. Some examples are topical creams, chemical peels, microdermabrasion, microneedling, laser resurfacing and fillers.
How to choose the best treatment for your acne scars? Consult a dermatologist or an aesthetician for a professional assessment and recommendation. Consider your skin condition, budget, expectations and tolerance for pain and downtime.
Introduction: Effective Treatment Against Acne Scars
Welcome to your ultimate guide on 'Effective Treatment Against Acne Scars'. Acne scars can be a real confidence dampener, leaving many of us feeling self-conscious about our skin. But fear not, because help is at hand.
In this comprehensive guide, we'll delve into the world of acne scar treatments, shedding light on the most effective methods to combat these pesky skin invaders. From over-the-counter solutions to professional treatments, we'll explore a range of options that promise to restore your skin to its former glory. So whether you're a seasoned skincare enthusiast or a novice just starting out on your journey to clear skin, this guide is for you. Stay tuned as we folks at Wellaholic navigate the landscape of acne scar treatments together, helping you find the solution that's just right for you.
Types of Acne Scars
Acne scars come in different forms, each with its own characteristics:
Ice-pick scars: These scars are deep and resemble small, narrow pits on the skin's surface.
Rolling scars: Rolling scars have a wavy appearance, similar to the uneven surface of a bumpy road. They usually have sloping edges.
Boxcar scars: Boxcar scars are similar to rolling scars but have more defined edges. They appear as round or oval depressions in the skin.
Hypertrophic scars: Hypertrophic scars are raised scars that protrude from the skin's surface.
Understanding Ice Pick Scars
In the vast universe of acne scars, ice pick scars are like the stars that shine the brightest – they're the most common type you'll encounter. Imagine an infected cyst as a meteor, crashing into your skin and destroying the tissue in its path. What's left in its wake is a long, narrow scar – the infamous ice pick scar. The genesis of this scar is a comedone, a mild form of acne that's akin to a tiny asteroid. It's formed when oil from sebaceous glands collides with dirt or skin cells, creating a blockade in the hair follicles.
Identifying your acne scars is like stargazing – it's all about recognising the specific patterns. Knowing what type of scar you're dealing with can guide you towards the most effective treatment, much like a compass leading you to your destination. But remember, you're not alone on this journey. Consulting with a dermatologist or skincare professional is like having your very own guide through the galaxy of acne scar treatments. They'll help you select the right treatment option based on your individual needs and the severity of your scars.
"A little extra effort now can save you a lot of grief later – effective treatment against acne scars is the key to clear skin."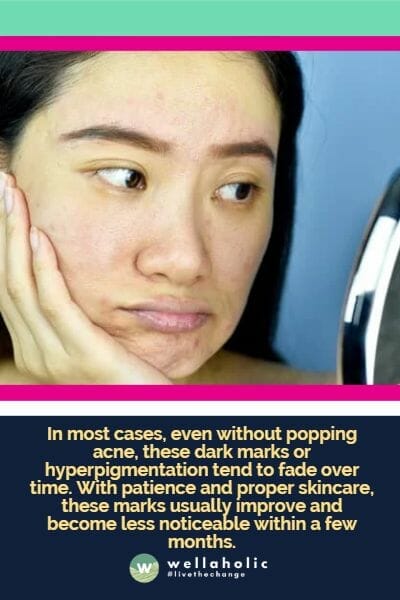 Why Am I Developing Acne or Acne Scars?
Understanding Acne Scars and Dark Marks
Acne can result in scars and dark marks on the skin. Understanding the different types of scars and marks can help in managing and treating them effectively.
Acne Scars
Formation of Scars: Acne occurs when skin pores become clogged with excessive oil and dead skin cells. When acne forms close to the skin's surface, it typically heals quickly with minimal scarring. However, when acne is deeper and destroys more skin tissue, it takes longer to heal and often leaves scars.
Types of Scars: Acne scars can take different forms, such as ice pick scars, rolling scars, boxcar scars, and hypertrophic scars. These scars vary in appearance, with some being deep and narrow, while others have defined edges or raised protrusions.
Dark Marks or Hyperpigmentation
Changes in Pigmentation: Dark marks that appear after an acne outbreak are not technically scars but changes in pigmentation, which refers to alterations in skin color, texture, or tone. The skin that closes over the acne wound may exhibit discoloration, resulting in dark or discolored marks.
Hyperpigmentation: Hyperpigmentation occurs when the broken blood vessels from a popped acne lesion leave behind dark marks on the skin. These marks, often referred to as "dark marks" or hyperpigmentation, can be seen even if acne is not popped. Deep or inflamed cases of acne may also lead to the development of dark red or brown marks on the skin.
Natural Fading: In most cases, even without popping acne, these dark marks or hyperpigmentation tend to fade over time. With patience and proper skincare, these marks usually improve and become less noticeable within a few months.
Understanding the nature of acne scars and dark marks can help in developing appropriate strategies for prevention, treatment, and management. Consulting with a dermatologist or skincare professional can provide personalized guidance for addressing acne-related skin concerns.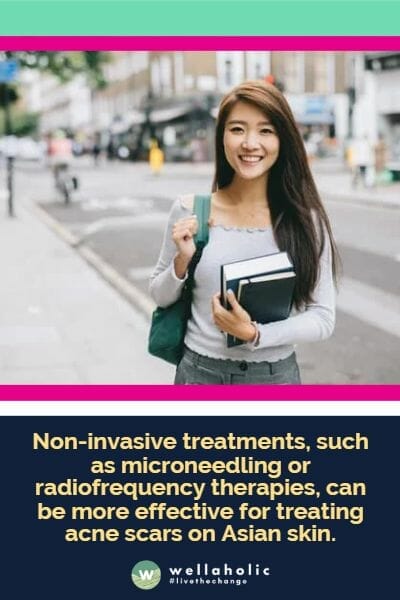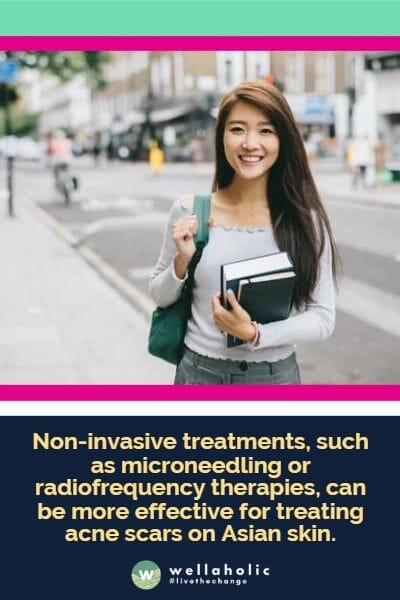 Are there any methods to prevent acne scars?
Preventing acne scars is possible with proper acne management and skincare practices. One of the most important steps in preventing acne scars is to treat acne early and effectively to minimize inflammation and the risk of scarring. This may involve using topical or oral medications prescribed by a dermatologist or skincare professional. It is also essential to avoid picking, squeezing, or popping acne, as this can increase the risk of scarring. Using gentle skincare products and avoiding harsh scrubs or exfoliants can also help prevent irritation and inflammation that can lead to scarring. Additionally, protecting the skin from sun damage with daily sunscreen use can prevent post-inflammatory hyperpigmentation, a common cause of acne scars. By taking proactive steps to manage acne and care for the skin, individuals can reduce the risk of acne scars and maintain clear, healthy-looking skin.
Here are some ways which you can prevent acne scars from forming.
Treat acne as soon as it develops
The best thing you can do is get skin inflammation levelled out as quickly as time permits.
Start treating it immediately, and see your primary care physician promptly if your skin inflammation isn't showing signs of improvement with over-the-counter skin inflammation medications. 
Reduce inflammation
Your goal should always be to calm inflammation and avoid doing anything that will further irritate your skin.
Aggressive scrubbing and harsh skincare products should be avoided. 
Don't squeeze, pop or pick at pimples
In your attempt to pop a pimple that's not ready to be opened, you risk exposing the inner layers of your skin to bacteria and other irritants.
This can make it take longer for your pimple to heal, resulting in other pimples and even permanent scarring on your face. 
Always keep your face clean
Your skin has tiny holes called pores that can become blocked by oil, bacteria, dead skin cells, and dirt.
When this occurs, you may develop a pimple or "zit."
If your skin is repeatedly affected by this condition, you may have acne.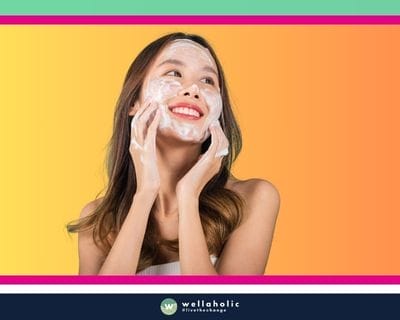 How do I Prevent Pimples?
We highly recommend to practice these self-care activities at home to prevent pimples and clear up your acne.
Cleansing your face twice a day to remove excess oil and dirt. 
Using make-up that's water-based or products that are noncomedogenic (otherwise, not pore-clogging). 
DO NOT squeeze pimples- again; we would like to emphasise on the importance of this as it allows the spreads of bacteria and excess oil 
As much as possible, do not touch your face. 
Stress could cause inflammation too! Take it slow if you could.  
It's always good to wash your hands frequently, especially before applying your daily skincare regime. 
Know your skin well – consult a specialist on what works well for your skin. Buy the products that suit your skin- as long as it doesn't aggravate the skin.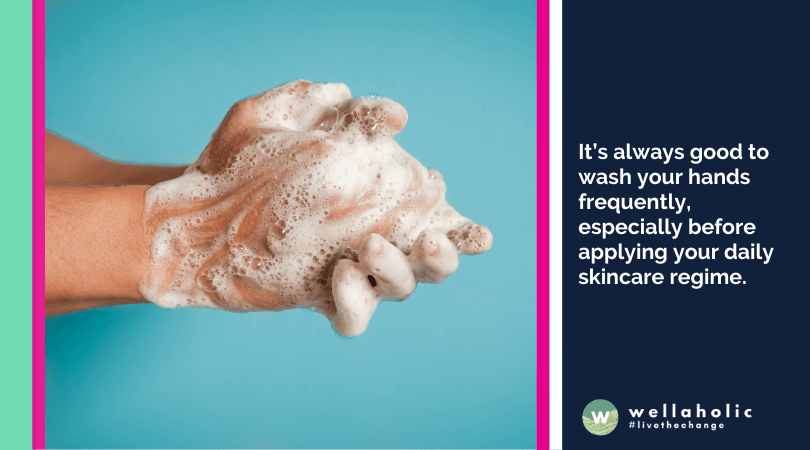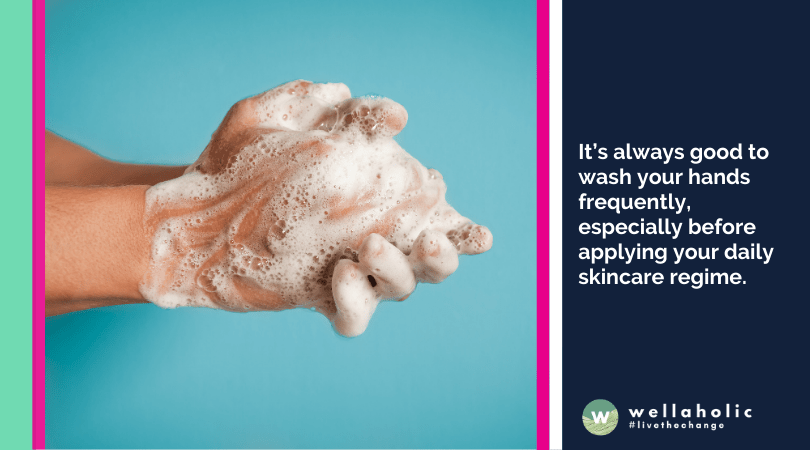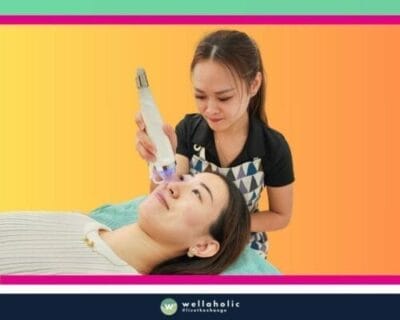 My Acne Scars Did Not Go Away. What Can I Do?
​If your acne scars did not go away with time or typical skincare treatments, there are several options that can help improve their appearance. Here are some potential treatments:
Microneedling: Microneedling, a procedure as intriguing as its name suggests, is a minimally invasive technique that's making waves in the skincare world. Picture this: tiny needles, almost as fine as a strand of hair, creating micro-injuries in the skin. It's like a controlled mini-storm, stirring up your skin's natural healing process. But that's not all. This storm has a silver lining – it boosts collagen production, the protein responsible for giving your skin its firmness and elasticity. The result? A noticeable reduction in the appearance of acne scars. So if you're looking for a treatment that works in harmony with your body's natural processes, microneedling could be your ticket to smoother, scar-free skin.
Chemical peels: Imagine giving your skin a fresh start, peeling away the old to reveal the new. That's the magic of chemical peels. This treatment involves applying a specially formulated chemical solution to your skin, much like painting a canvas. But instead of adding layers, it gently exfoliates them away. As the outer layers of your skin are shed, a smoother, clearer layer emerges from beneath, like a butterfly emerging from its cocoon. This process can work wonders in reducing the appearance of acne scars, revealing a complexion that's as smooth as silk and clear as crystal.
Laser therapy: Laser therapy for acne scars uses targeted beams of light to penetrate the skin, stimulating collagen production and reducing the appearance of acne scars. The laser energy heats up the scar tissue, causing it to break down and be replaced by new, healthy skin cells. The laser also stimulates the production of collagen, which helps to improve the texture and appearance of the skin.
Dermal fillers: Dermal fillers are injectable treatments that can fill in depressed acne scars, making them less noticeable. Dermal fillers are typically made of hyaluronic acid (HA), a naturally occurring substance that helps to keep the skin hydrated and plump. HA fillers are also biocompatible, meaning that they are safe for the body and are eventually broken down and absorbed. To treat acne scars, dermal fillers are injected directly into the depressed areas of the skin. The filler plumps up the skin, reducing the appearance of the scars. The results of dermal filler treatment are typically immediate and can last for several months to a year, depending on the type of filler used.
Surgery: In some cases, surgical procedures such as punch excision or subcision may be recommended to physically remove or lift depressed acne scars.
You can refer to this table for a breakdown of the pros and cons of the various acne scar treatments:
| Treatment | Pros | Cons |
| --- | --- | --- |
| Microneedling | Minimally invasive, stimulates collagen production | May require multiple treatments for optimal results |
| Chemical peels | Effective in reducing appearance of scars | May cause redness, irritation, and require downtime |
| Laser therapy | Precise targeting of scars, stimulates collagen production | May cause redness, swelling, and require downtime |
| Dermal fillers | Immediate results, can fill in depressed scars | Results are temporary and may require repeated treatments |
| Surgery | Can physically remove or lift depressed scars | Invasive procedure, may require significant downtime |
Pros and Cons of Various Acne Scar Treatments
It's important to consult with a qualified dermatologist or skincare professional to determine the best treatment options for your individual skin concerns. While no treatment can completely eliminate acne scars, these options can help to improve their appearance and boost confidence in one's skin.
Frequently Asked Questions (FAQ)
What are some effective treatments against acne scars?

There are several effective treatments for acne scars, including laser treatments, chemical peels, and microneedling. Gold RF Microneedling, offered by Wellaholic, is particularly effective as it combines microneedling with radiofrequency therapy to stimulate collagen production, helping to reduce the appearance of acne scars.
How does Gold RF Microneedling help with acne scars?

Gold RF Microneedling creates micro-wounds in the skin that stimulate the body's healing response, leading to the production of collagen and elastin, two proteins that contribute to the skin's elasticity and firmness. This process can help to fill in acne scars, leading to smoother skin over time.
Can Gold RF Microneedling also help with pigmentation?

Yes, Gold RF Microneedling can help with skin pigmentation. By stimulating the skin's natural healing process, it can help to even out skin tone and reduce the appearance of pigmentation marks.
How many Gold RF Microneedling treatments will I need to see results?

The number of treatments required can vary based on the severity of your acne scars, your skin type, and how your skin responds to treatment. Typically, a series of treatments is recommended for the best results. Consult with a skincare specialist at Wellaholic for a personalised treatment plan.
Are there any side effects of Gold RF Microneedling?

The most common side effects of Gold RF Microneedling are temporary and may include redness, swelling, or minor discomfort at the treatment site. Most people can resume normal activities immediately after treatment.
Where can I get Gold RF Microneedling treatment in Singapore?

You can get Gold RF Microneedling treatment in Singapore at Wellaholic. We offer a range of skincare treatments, including Gold RF Microneedling, to help with acne scars, pigmentation, and other skin concerns.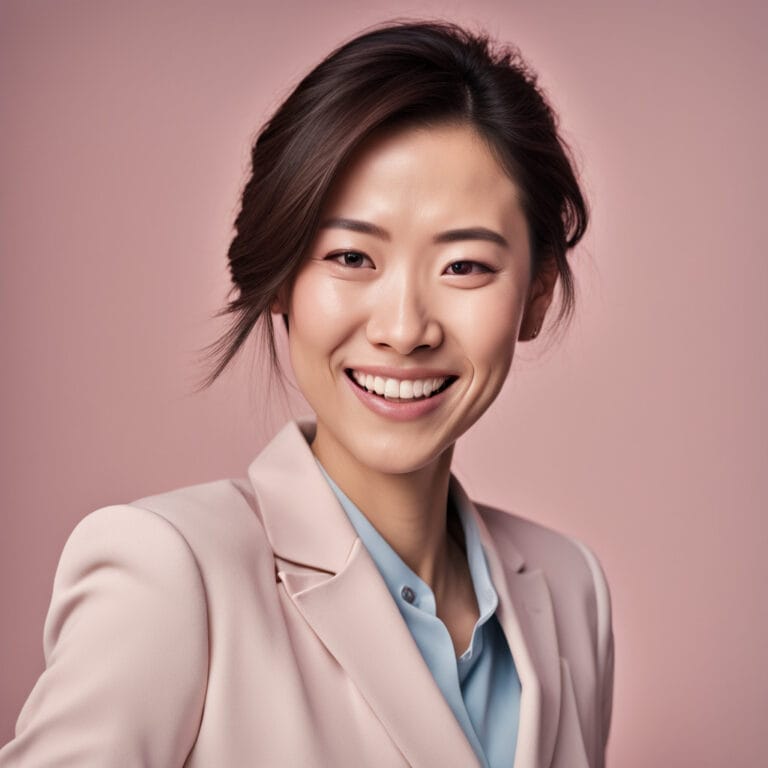 Serene Chiam, Aesthetic Director
Serene Chiam, the Aesthetic Director at Wellaholic, an acclaimed Aesthetic Chain in Singapore, brings over a decade of expertise in the aesthetics industry. With a Bachelor of Health Science (Aesthetics) and CIDESCO certifications, she expertly combines scientific knowledge with practical skills. Serene is known for her personalized approach to beauty, ensuring each Wellaholic client's journey is unique and transformative. Her significant contributions have been pivotal in establishing Wellaholic's reputation for excellence in aesthetic wellness.
GET IN TOUCH
Book Now Pay Later

Gold RF Microneedling Facial
⭐ Uses Up to 64 Micro Needles. Gold RF Microneedling: Ultimate anti-aging treatment with 64 needles to penetrate the skin, release RF energy, and trigger collagen and elastin production for a clearer complexion and firmer skin
⭐ Safe and Minimally Invasive. Gold RF Microneedling is a safe, minimally invasive.
⭐ Effectively Treats Acne Scars, Pigmentation & Wrinkles. Extremely effective aesthetic treatment for treating acne scars, pigmentation, fine lines and wrinkles.
⭐ Stimulates Collagen Growth. Gold RF Microneedling stimulates collagen and elastin for new, youthful-looking skin.
⭐ Award-Winning. Wellaholic's treatments have been recognized by top beauty publications such as Daily Vanity, Beauty Insider, and Tropika Club Magazine.
⭐ Over 2000 Verified Customer Reviews. Wellaholic has over 30 industry awards and over 2000 positive reviews from customers, and >50% are repeat customers.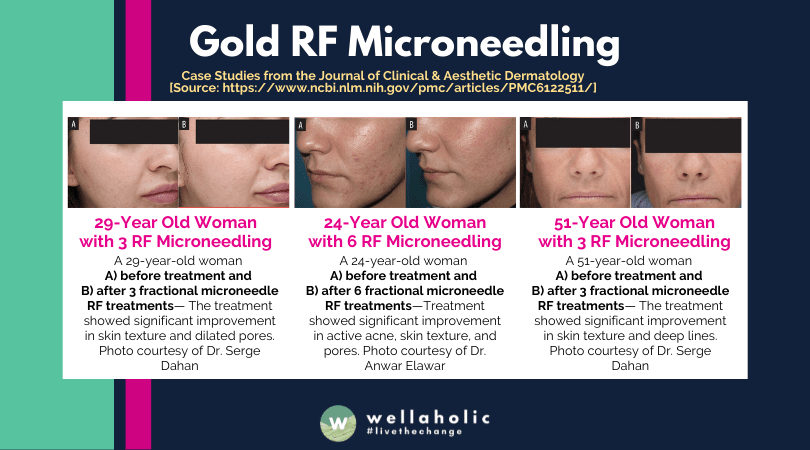 Gold RF Microneedling is a skin treatment that combines fractional radiofrequency (RF) with microneedling to treat acne, acne scar, pigmentation, stretch marks, enlarged pores, saggy skin, and dull and uneven skin tone.