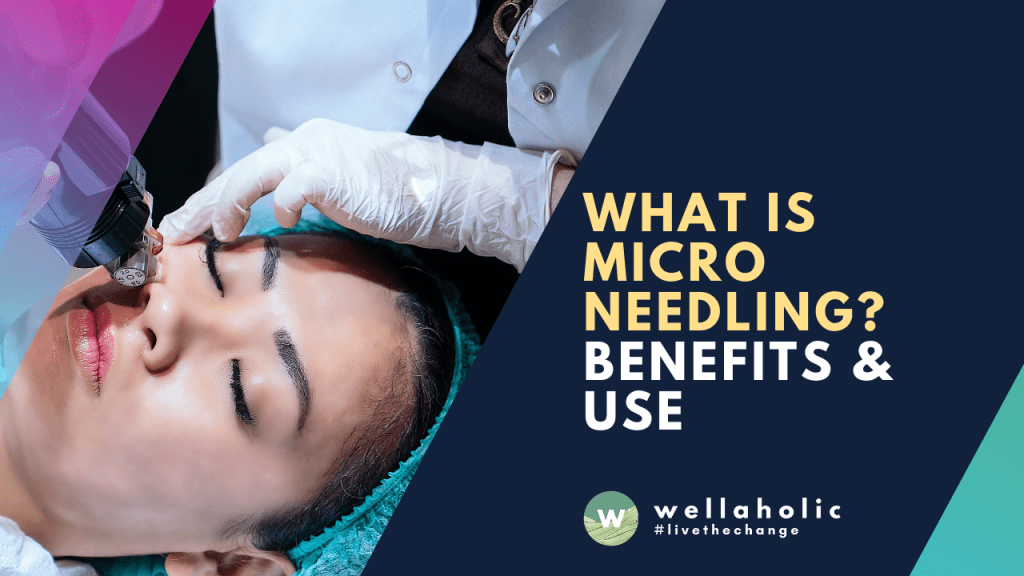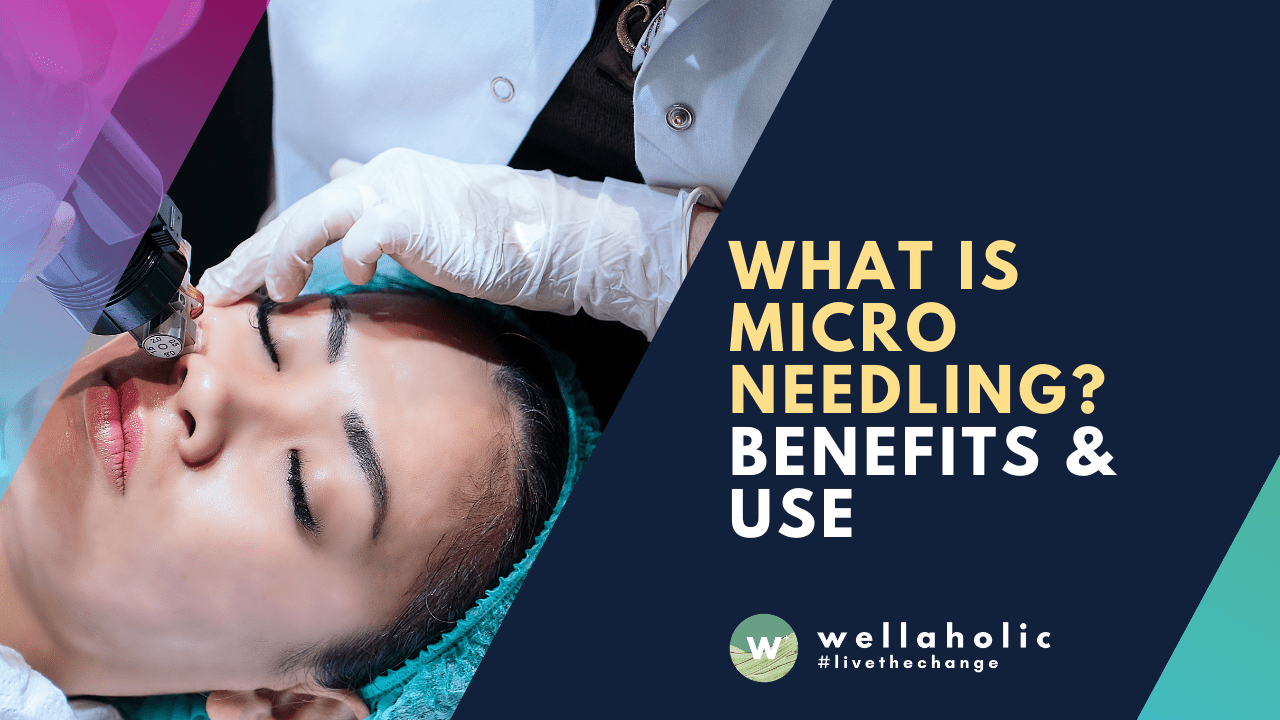 What is Microneedling? Benefits and Use
Introduction
Microneedling is a method that some skin specialists make use of to deal with various skin disease. The technique entails utilizing multiple little, sterilized needles to pierce the skin and cause physical trauma.
Microneedling has the ability to help make your skin glow just right after one treatment and is easily visible as attested by our many customers. This skin radiance and healthy complexion can continue for months after the treatment, but is best realised after repeated treatments over a two-week to four-week gap. To find out more about the benefits and use cases for microneedling, read on.
---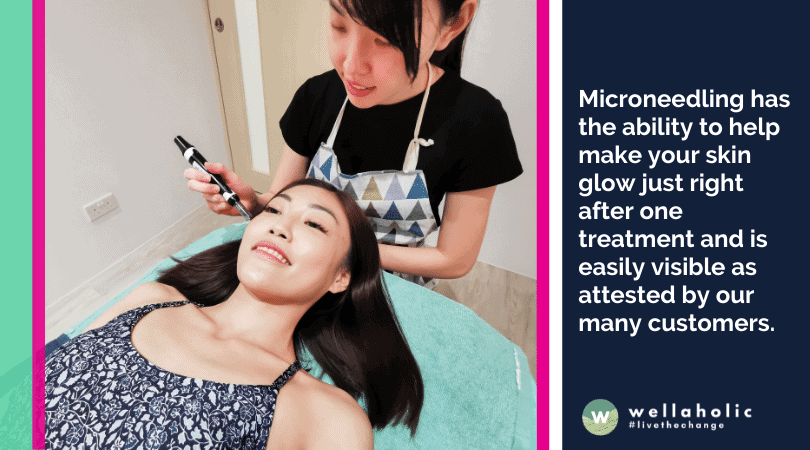 1. Microneedling might aid address several skin-related problems
Microneedling might aid address several skin-related problems, consisting of:
wrinkles
scarring
acne
alopecia
skin pigmentation issues
stretch marks
rosacea
loose skin, such as after weight loss or liposuction
skin revitalization
In addition, professionals can make use of microneedling to deposit serums, drugs or medication, such as topical tretinoin or vitamin C, much deeper right into the skin. This can boost the treatment of a range of concerns, consisting of acne scarring. At Wellaholic, we combine microneedling with different kinds of formulated serums such as Hyaluronic Acid, Matrixyl and Resveratrol to bring out to the best anti-ageing effects in skin rejuvenation and skin revitalization.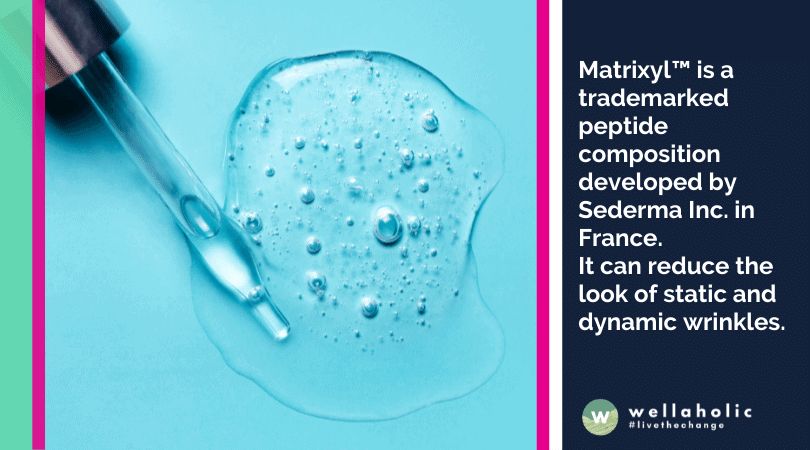 HYALURONIC ACID 2% + VITAMIN B5

This formula uses three forms of HA with varying molecular weights, as well as an HA Crosspolymer.
This offers full-depth hydration and visible plumping without drawing water out of the skin.
B5 further enhances surface hydration.
USAGE: HYDRATION AND PLUMPING
RESVERATROL 3% + FERULIC ACID 3%

This formula combines very high concentrations of two of the most powerful and important antioxidants in skincare: Resveratrol and Ferulic Acid.
Skincare formulations generally incorporate Resveratrol at 1% or less and Ferulic Acid at 0.5% or less.
This formula an exceptionally high concentration of resveratrol.
USAGE: ANTI-AGEING
MATRIXYL™ 10% + HYALURONIC ACID

Matrixyl™ is a trademarked peptide composition developed by Sederma Inc. in France.
This highly-effective composition has been shown to reduce the look of static and dynamic wrinkles.
This formula contains two generations of Matrixyl™, at a combined concentration of 10% by weight in a specialized Hyaluronic Acid delivery system.
USAGE: INTERNAL PLUMPING TO FILL UP SCARS AND WRINKLE
---
2. How does Microneedling Work?
Microneedling raises the natural manufacturing of collagen by the body, and various other recovery and healing aspects by creating controlled injury to the skin. Collagen is an important healthy protein that aids maintain the skin looking younger, with a company, smooth, as well as stretchy structure.
Ageing creates the decrease of collagen in the skin, contributing to wrinkles and various other indicators of ageing. Skin can likewise lose collagen as a result of injuries, such as acne scarring, stretch marks, or other scars.
It is important to understand that microneedling is not a quick fix, as it includes the growth of brand-new skin. It can take several months for a person to see the complete outcomes of the procedure. Generally, repeated fortnightly or monthly treatments over the course of three to six months will see the best results.
---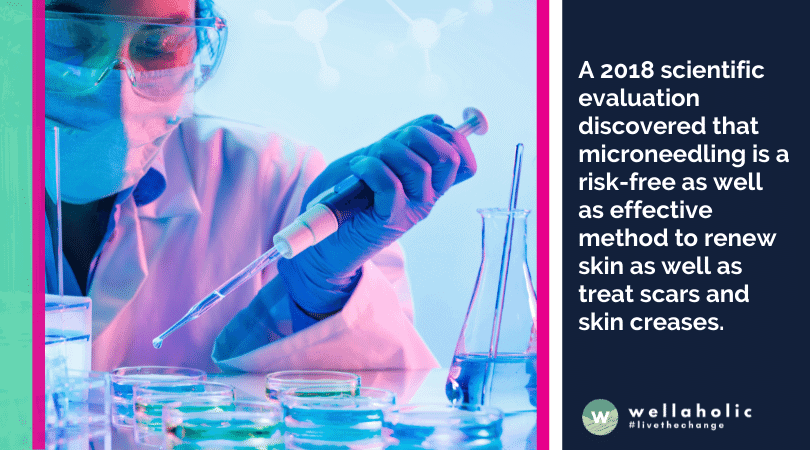 3. What are the Benefits of Microneedling?
A 2018 scientific evaluation which is published in the Journal of Plastic, Reconstructive and Aesthetic Surgery discovered that microneedling is a risk-free as well as effective method to renew skin as well as treat scars and skin creases.
Patients who suffer from scars or wrinkles have several therapeutic options to improve the appearance of their skin. The available treatment modalities that provide desirable results are often overtly invasive and entail a risk of undesirable adverse effects. Microneedling has recently emerged as a non-ablative alternative for treating patients who are concerned with the aesthetic changes that result from injury, disease or ageing.
A press release from the American Academy of Dermatology also specifies that individuals can anticipate a reduction in the "appearance of large pores, fine lines as well as wrinkles, marks, and stretch marks."
---
4. What are the Risks associated with Microneedling?
Microneedling is generally safe for most patients. Nevertheless, there are some noteworthy risks to consider. The key threat is skin irritability after the procedure. Side effects from Microneedling might include:
swelling
discomfort at the site
inflammation
wounding
dryness
molting of the skin
Bleeding is an unusual response to microneedling, though it may be more probable to occur after a much deeper therapy (where a greater needle depth is being used.) Bleeding may also be more of a risk for individuals who have bleeding disorders or who are taking blood-thinning medications. It is necessary to reveal this details to a physician before obtaining this therapy.
---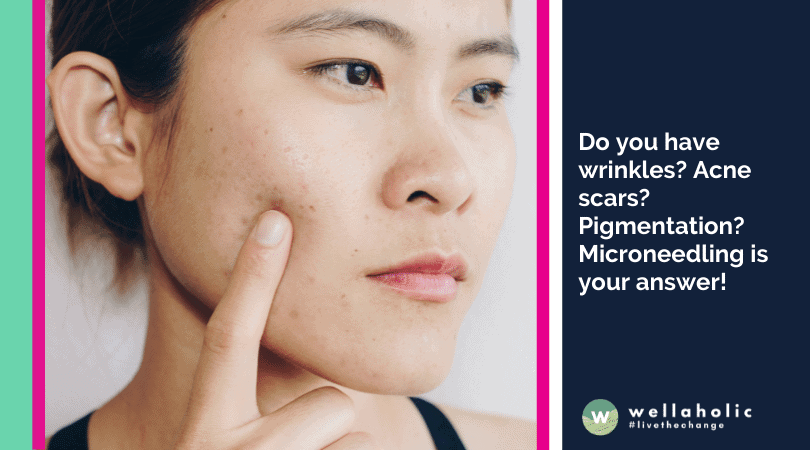 5. Microneedling for Face, Neck and Scalp by Wellaholic
Microneedling for Face and Neck
Do you have wrinkles? Acne scars? Pigmentation? Microneedling is your answer! Our Microneedling treatments can help rejuvenate your skin and get rid of these problems. Microneedling is a collagen-stimulating treatment great for general skin rejuvenation. It treats textural issues dealing with pores, acne scars, wrinkles and pigmentation and has seen extensive positive clinical results, making this treatment a great alternative to laser skin resurfacing.
Microneedling can be done at a fraction of the cost when compared to surgical treatments. Microneedling creates micro injuries which stimulate the body's natural wound healing processes, resulting in cell turnover and increased collagen and elastin production, therefore reversing as well as preventing signs of ageing.
Microneedling for Scalp for Hair Loss
Microneedling for Scalp helps treat hair loss and promote hair regrowth. Microneedling for Scalp is a Collagen Induction Therapy hair loss treatment in Singapore which is also able to cause controlled trauma in the scalp to promote hair growth. Together with the use of Minoxidil 5%, Microneedling can lead to positive effects on hair growth over a 12-week period. Especially effective for patients with Alopecia Areata and Androgenetic Alopecia, or male pattern baldness, receding hairline and thinning hair.
A topical hair loss solution starts working from the stages of hair follicles with respect to the stage of the hair loss. Since each person will have a different reason or cause behind the hair loss, the time frame will also vary accordingly to the situation and also the treatment type. For Wellaholic's Microneedling for Scalp, it will require a weekly treatment for 12 weeks to see good results, as evidenced from the supporting case studies showing the effectiveness of microneedling for hair loss.
---