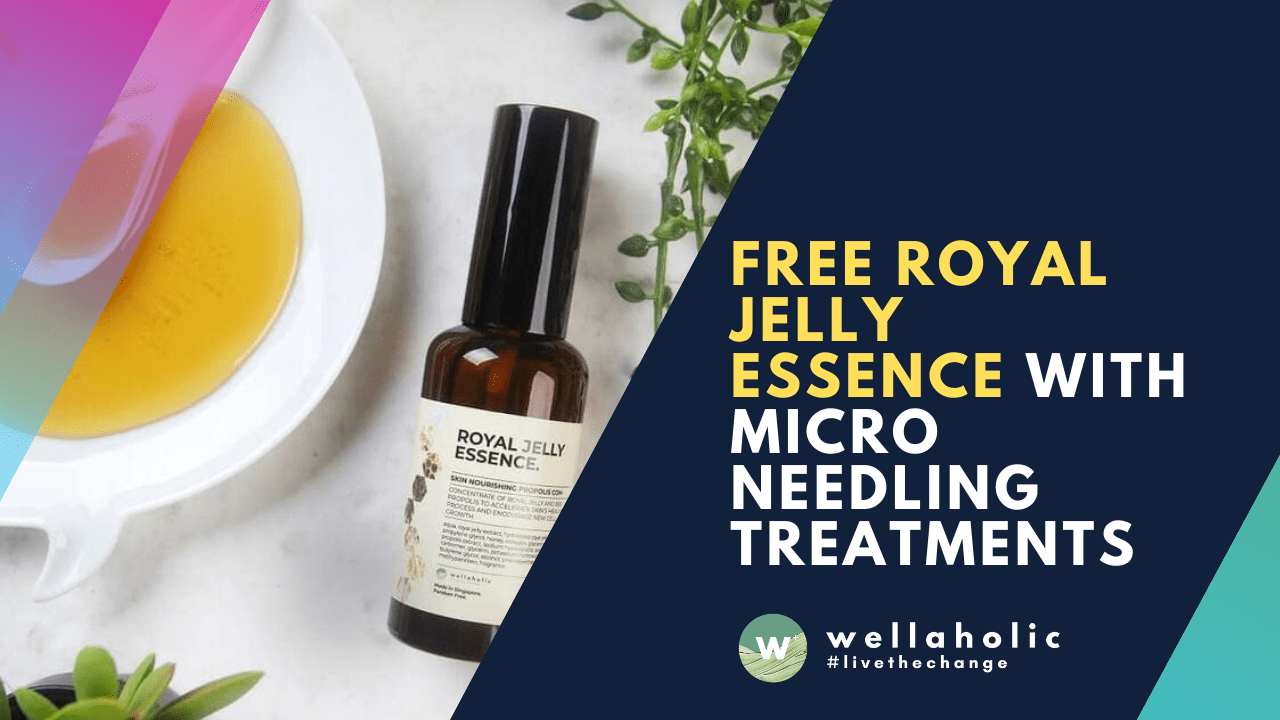 Sep 2021 Promo — Free $54.90 Royal Jelly Essence with Microneedling Treatments
---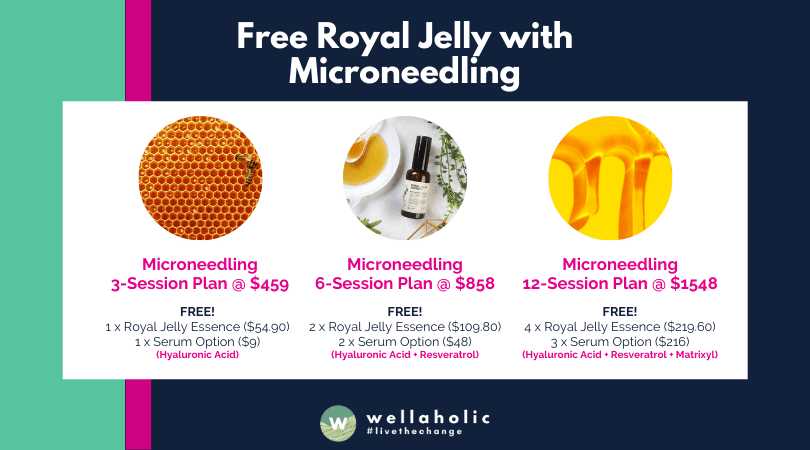 Get Up to 4 Bottles of Royal Jelly Essence Serum with a Microneedling Plan this September
At Wellaholic, we are always coming up with fantastic promotions to help you feel and look better! For the month of September, we are going the extra mile by giving you our popular Royal Jelly Essence with Bee Propolis, which works amazingly well with your Microneedling treatments. It's light enough to be applied to skin treated with Microneedling, and with its antimicrobial and antioxidant properties, it helps to accentuate the healing and skin repair properties of Microneedling.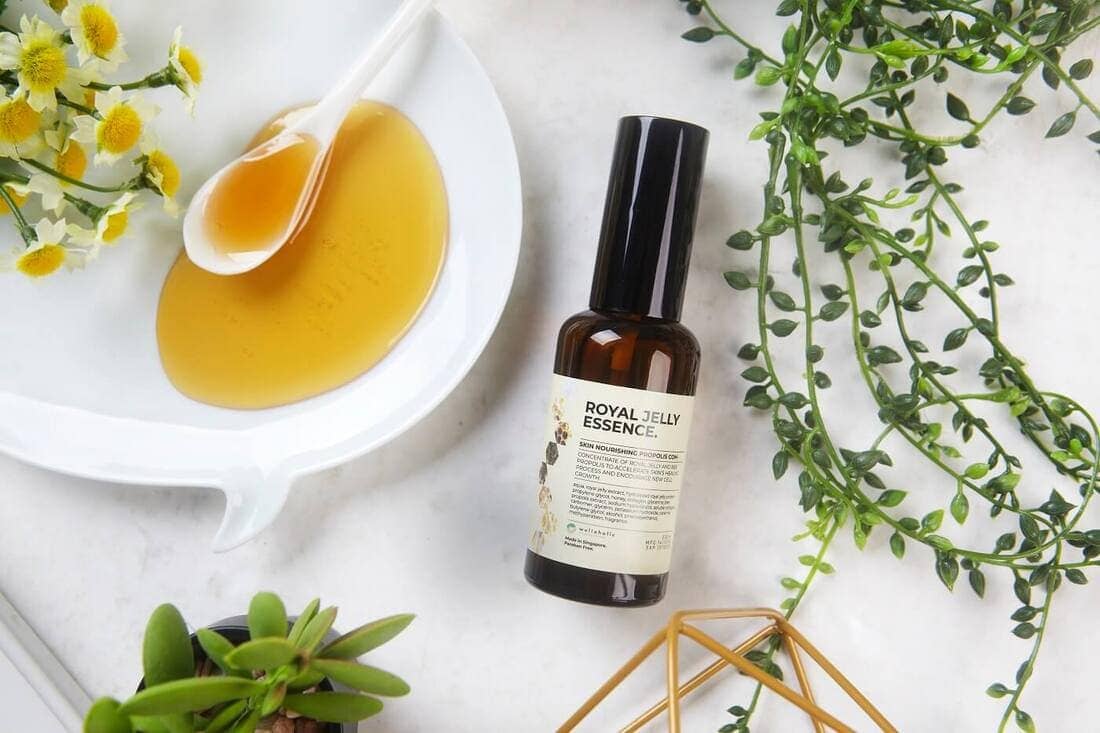 Royal Jelly Essence
CONCENTRATE OF ROYAL JELLY AND BEE PROPOLIS TO ACCELERATE YOUR SKIN'S HEALING PROCESS AND ENCOURAGE NEW CELL GROWTH.
​This nutritious essence contains the acclaimed royal jelly extract and bee propolis extract to help strengthen and soften your skin. This essence is packed with antioxidants and provides antibacterial and anti-inflammatory benefits for smoother and healthier skin. The matured propolis also enhances the skin's immunity and provides deep penetration to moisturise the skin and strengthen the skin barrier.
Royal Jelly Essence is rapidly absorbed into the skin to intensively moisturize and nourish the skin to protect the skin against signs of ageing. The essence also locks in moisture to keep the skin smooth and supple. Propolis is a compound used by bees thought to fight infections and heal wounds.
​​PROPOLIS: 4000 YEARS OF BEST-KEPT SECRET
Propolis is a resinous mixture that honey bees produce from tree buds sap flows. When they combine the sap with their own discharges and beeswax, they create a sticky, greenish-brown product used as a coating to build their hives. as well as function as a natural disinfectant against bacteria.
Propolis is the focus of many scientific research projects surrounding it's healing properties. As an antimicrobial, preliminary scientific studies show that some types of propolis have in vitro antibacterial and antifungal activity and that is why it may be very effective when fighting acne.
​Propolis is also known in science as an antioxidant, an emollient and is being studied for skin cancer treatment and cancer prevention. Our innovative process of propolis keeps up to 98% of its natural features and uses its properties to naturally restore and maintain skin structure.
Terms and Conditions (for Sep 2021 Free Royal Jelly Essence Promo)
This promotion is valid from date of announcement to late September 2021.

Management reserves the right to end this promotion early due to popularity.
---