10 Facts to Know Before You Consider Permanent Makeup in Singapore
TL:DR Summary
What is permanent makeup? A cosmetic technique that uses tattooing to create the look of everyday makeup, such as eyebrow pencil, eyeliner, or lip color.
How does permanent makeup work? It uses ink or pigment that is placed deep in the skin, making it last for years or even a lifetime. It can also be used to enhance the appearance of scars, vitiligo, alopecia, or breast reconstruction.
What are the benefits of permanent makeup? It can save time and money on applying and removing makeup, as well as avoid smudging, fading, or allergic reactions. It can also boost self-confidence and self-esteem for people who have cosmetic concerns.
What are the risks and side effects of permanent makeup? Some of the risks and side effects are infection, inflammation, scarring, granulomas, keloids, MRI complications, and dissatisfaction with the results. The ink or pigment can also change color or fade over time, requiring touch-ups or removal.
Introduction
The quest for beauty and convenience has given rise to the growing trend of permanent makeup in Singapore. However, a crucial decision like this should not be made without extensive research and professional advice. With the customer-centric approach that defines Wellaholic, we aim to provide you with a comprehensive guide that empowers you to make an informed decision.
1. What is Permanent Makeup?
Permanent makeup is essentially a form of cosmetic tattooing that allows you to have long-lasting eyeliner, eyebrows, lip colour, and more. It's perfect for those who wish to cut down their morning routine, as well as for individuals who have difficulty applying makeup due to conditions like arthritis. However, the term "permanent" can be misleading as these procedures do require touch-ups over time.
2. Safety Precautions
The safety of the procedure relies heavily on the expertise of the practitioner and the sterility of the equipment used. It's crucial to seek a certified professional who strictly adheres to health and safety guidelines. At Wellaholic, we employ highly trained specialists and use cutting-edge technology to ensure a safe experience.
3. Latest Trends
In Singapore, microblading and semi-permanent eyeliners are the latest trends in permanent makeup. These offer a more natural look as opposed to traditional methods, such as tattooing or micropigmentation. Microblading is a technique that uses a handheld tool with fine needles to create hair-like strokes on the eyebrows, while semi-permanent eyeliners are applied along the lash line with a machine. Both procedures last for about one to three years, depending on the skin type and aftercare.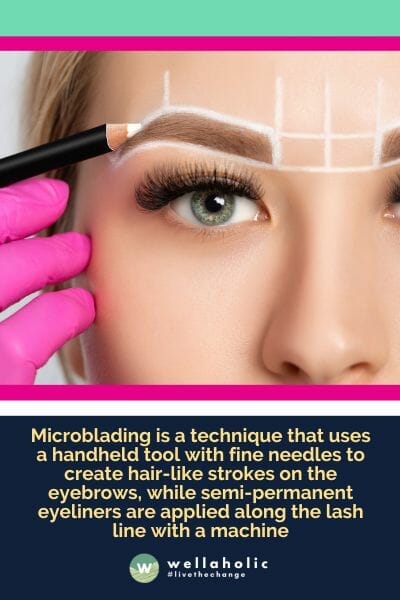 However, it's essential to update yourself on the latest techniques and innovations in the industry, as the trends often change. For example, some of the new developments include nano-blading, which uses ultra-fine needles to create more realistic and delicate brows, and ombre powder brows, which create a soft and gradient effect with a machine. Another innovation is magnetic eyeliner, which is a liquid eyeliner that contains iron oxide particles that can attract magnetic lashes, making them easier to apply and remove. These are some of the ways that permanent makeup can enhance your beauty and save you time.
4. Is It Really Permanent?
While permanent makeup can last for years, it's not truly everlasting. Factors such as skin type, exposure to sun, and lifestyle choices can affect the longevity of the procedure. Regular touch-ups may be necessary to maintain the desired look.
5. Aftercare
Post-procedure care is crucial for both healing and maintaining the longevity of the treatment. Avoid sun exposure, swimming pools, and saunas for at least a week after the procedure. Moisturizing and proper cleansing are also essential.
6. Who is it for?
Permanent makeup is suitable for a wide range of individuals. Whether you are a busy professional in Singapore looking to streamline your morning routine, or someone dealing with alopecia or post-chemotherapy hair loss, permanent makeup can be a beneficial choice. Permanent makeup can help you achieve a natural and flawless look without the hassle of applying and removing makeup every day. It can also boost your confidence and self-esteem by restoring your facial features and enhancing your beauty.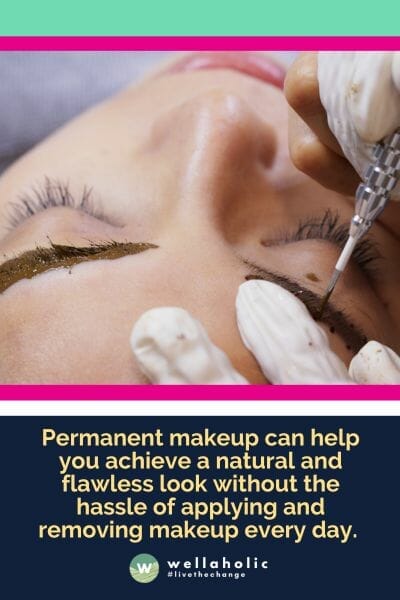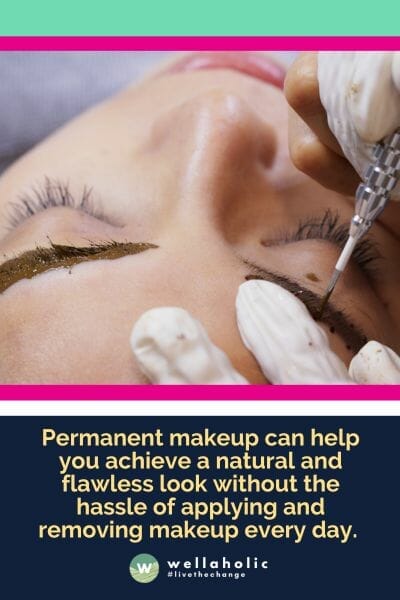 7. Costs Involved
Costs can vary significantly depending on the facility, the area being treated, and the complexity of the procedure. It's essential to discuss all costs upfront and consider any additional charges for touch-ups or aftercare products.
8. Choosing the Right Professional
Researching and choosing the right professional is paramount for a satisfactory outcome. Look for practitioners who have a solid reputation, a portfolio of their work, and numerous client testimonials.
9. Possible Side Effects
While rare, side effects like swelling, infection, or allergic reactions can occur. It's vital to consult your healthcare provider and undergo a patch test before proceeding with permanent makeup.
10. Reversibility and Removal
While permanent makeup does fade over time, complete removal is more complicated and might require laser treatments. Discuss the long-term implications and reversibility options with your chosen professional beforehand.
Conclusion
Permanent makeup offers the allure of lasting beauty but comes with its own set of considerations. We hope this guide has provided you with the essential knowledge you need to make an informed decision. At Wellaholic, we are committed to helping you achieve your personal best in beauty and overall well-being, while ensuring your safety and satisfaction. Thank you for prioritizing self-care and considering making Wellaholic a part of your wellness journey in Singapore.
Frequently Asked Questions (FAQ)
What are the different types of permanent makeup available in Singapore?

In Singapore, you can find a variety of permanent makeup services such as microblading for eyebrows, eyeliner tattooing, and permanent lip color. These services are designed to enhance your natural features.
What is the average cost of permanent makeup in Singapore?

The cost for permanent makeup services in Singapore can vary widely depending on the artist's expertise, the complexity of the work, and the specific type of procedure. Prices usually start from a few hundred dollars and can go up to over a thousand.
How long does permanent makeup last?

While the term "permanent" is used, the effects generally last for 1 to 3 years depending on your skin type and how well you maintain it. You may need touch-ups to keep the look fresh.
Are there any side effects of permanent makeup?

Common side effects may include temporary swelling, redness, or minor discomfort. It's essential to follow aftercare instructions to minimize these effects.
How do I choose a reputable permanent makeup artist in Singapore?

Look for artists who are certified, have good customer reviews, and can provide a portfolio of their work. Remember, expertise comes with experience.
Can I remove or modify permanent makeup?

While it is challenging to completely remove permanent makeup, some procedures can lighten or modify the color. However, it's often a long and costly process.
Wellaholic – Our Vision and Brand Promise
Wellaholic Vision and Brand Promise
At Wellaholic, we have a clear vision and brand promise that drives our dedication to helping customers look their best and achieve their aesthetic goals. We strive to provide exceptional service, foster a positive community, and empower our customers to prioritize self-care and embrace a healthier, happier lifestyle. Here's what sets us apart:
1. Helping Customers Look Their Best.
⭐ Personal Empowerment Through Aesthetics: We provide a broad scope of science-supported aesthetic treatments and wellness solutions, aimed at enhancing appearance and fostering confidence safely and effectively.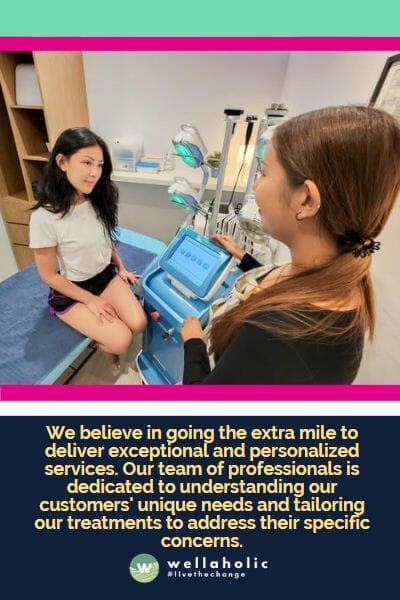 2. Personalized and Exceptional Service
⭐ Tailored Aesthetic Services: Our professional team delivers personalized, top-notch services, focusing on understanding and addressing unique customer needs. We ensure a rewarding wellness journey, encompassing both aesthetic achievement and memorable experiences.
3. Professionalism and Safety
⭐ Professional, Proven Aesthetic Techniques: We provide industry-leading services with a focus on scientifically-validated, safe, and effective treatments. Prioritizing customer well-being, our treatments are executed with the utmost care and expertise.
4. No Hard Selling Approach
⭐ Empowering Aesthetic Decisions: At Wellaholic, we prioritize empowering customers with well-informed choices, offering professional advice without hard-sell tactics. We aim to foster a comfortable environment for individualized decision-making in line with customer preferences and goals.
5. Fostering a Positive Community
⭐ Fostering Wellness Community: We encourage a positive community valuing self-care and well-being. Through our services, we motivate customers towards a healthier lifestyle, underscoring the role of a supportive community in achieving long-term beauty and wellness goals.
By upholding our vision and brand promise, we aim to make a positive impact on our customers' lives and contribute to their overall well-being and confidence.
Wellaholic – Our Value Proposition
1. Affordable Prices. Always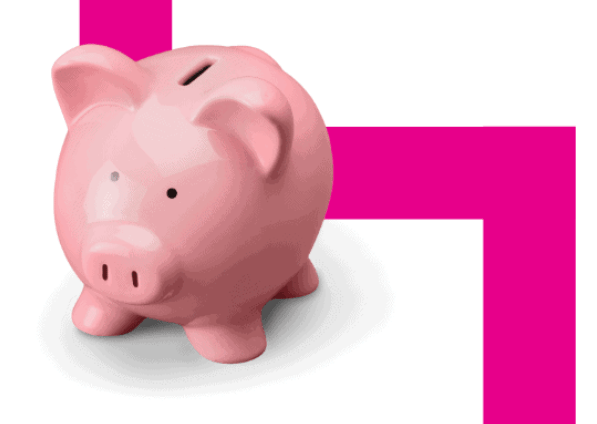 ⭐ Economical Excellence. Wellaholic maintains affordability through low costs, offering unlimited pricing packages to customers.
⭐ Smart Locations. Wellaholic places outlets near city MRT stations, avoiding high rents and passing savings to customers.
⭐ Competitive Insight. Through periodic surveys, Wellaholic ensures its prices remain affordable and competitive.
2. Highly Trained Staff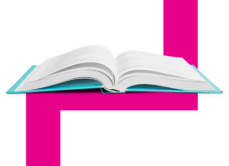 ⭐ Commitment to Quality. Wellaholic continually trains staff, ensuring consistent, high-level service.
⭐ Expert Team. Wellaholic's friendly staff boasts extensive skills and experience, including CIDESCO and WSQ qualifications.
⭐ Inclusive Excellence. Regular training audits at Wellaholic ensure consistent, high-quality treatments for all skin types.
3. Easy Online Booking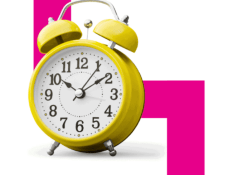 ⭐ Efficient Scheduling. Wellaholic's advanced booking system enables real-time tracking of customer appointments.
⭐ No-Wait Convenience. Wellaholic's efficient booking system offers 24/7 access to schedule your preferred slot.
⭐ Easy Customization. Choose outlet, consultant, and service with a few clicks for personalized Wellaholic experience.
4. Multiple Convenience Locations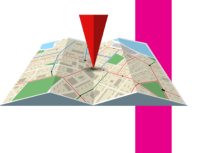 ⭐ Convenient Expansion. Wellaholic will keep opening outlets in strategic locations, catering to customer convenience.
⭐ Accessible Proximity. Wellaholic outlets are within a 5-minute walk from multiple MRT lines for easy accessibility.
⭐ Expanded Capacity. Wellaholic's ongoing expansion guarantees ample availability to meet customer demands effectively.
5. We are Open Everyday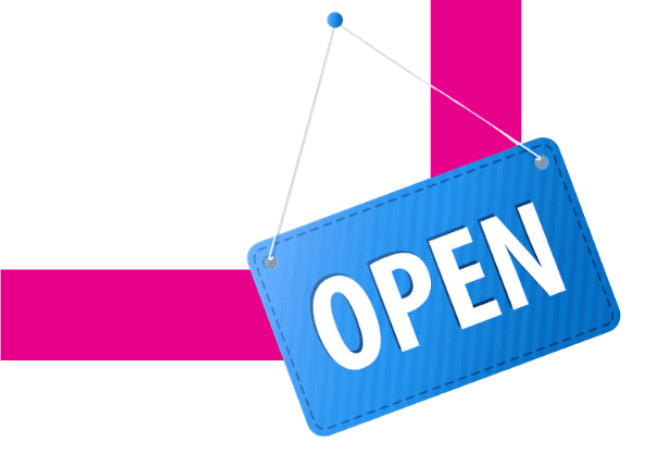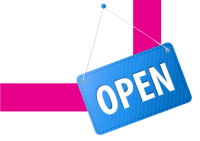 ⭐ Convenient Hours. Wellaholic operates from 11AM to 10PM on weekdays and 11AM to 8PM on weekends and holidays.
⭐ After-Work Flexibility. Wellaholic acknowledges the need for treatments after work, accommodating customer schedules accordingly.
⭐ Weekend Availability. Wellaholic understands customers' weekend constraints and strives to open almost every day to accommodate them.
Reason 1: Wellaholic's Unlimited Plans Save You Money
✅ Unlimited Hair Removal. Wellaholic offers unlimited hair removal plans with unlimited shots.
✅ Pay One Price for All Body Parts. Customers pay one price for unlimited hair removal on all body parts.
✅ Huge Cost Savings. Huge cost savings with unlimited plan. No separate fees for different body parts.
Reason 2: Wellaholic is a Trusted and Award-winning Hair Removal Chain with Over 2000 Positive Reviews.
✅ Over 50 Awards. Wellaholic's WellaSmooth and SHR Hair Removal have won over 50 awards from top beauty publications from 2018 to 2023.
✅ Over 2000 Verified Customer Reviews. Wellaholic has over 2000 positive reviews from customers around the world. .
✅ Verifiable Reviews. Positive reviews indicate high customer satisfaction. (See reviews below).
✅ Over 50% Repeat Customers. More than 50% of Wellaholic's customers are repeat and recurring customers.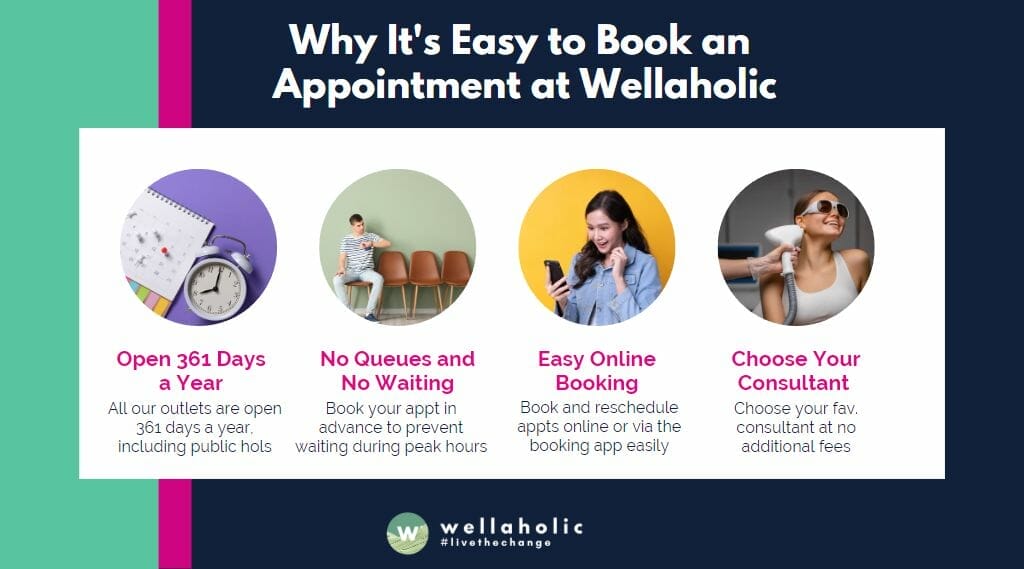 Reason 3: It's Easy to Book an Appointment at Wellaholic
✅ Open 361 Days Per Year. Wellaholic's 8 outlets are open 361 days a year, including public holidays for easy bookings.
✅ No Queues. Book appointments in advance to avoid long wait times.
✅ Easy Online Booking. Customers can conveniently book and reschedule appointments online or via the booking app.
✅ No Extra Cost for Choosing Consultant. Customers can choose their preferred consultant for free.