Transform Your Body with Wellaholic's WellaShape™ 3X Ultimate Contouring Plan
TL:DR Summary
All-in-One Contouring: WellaShape 3X, a versatile body contouring plan, lets you mix and match treatments.
Customize Your Journey: Choose from treatments like WellaFreeze, WellaCavi, and WellaLipo for tailored body transformation.
Flexible and Lifestyle-Friendly: WellaShape 3X integrates seamlessly into your life, offering treatments that fit your schedule.
Premium Treatments, Great Value: Top-tier body contouring treatments at affordable prices with WellaShape 3X.
Visible Results in 12 Weeks: Achieve a slimmer, firmer body with noticeable changes in just 12 weeks.
Trusted and Award-Winning: Over 50 awards and 2000 genuine reviews, Wellaholic is a reliable partner for body goals.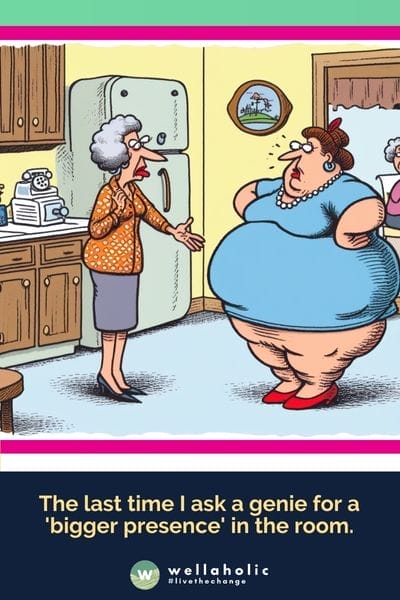 Introduction
In my years of experience in the aesthetics industry, I've witnessed a remarkable evolution in body sculpting techniques. Moving beyond traditional methods, we're now entering an era where advanced technology meets personalized care. My journey has been deeply enriched by engaging with fellow experts and delving into extensive research. This has led me to appreciate the nuanced needs of individuals seeking body transformation.
Today, we stand at the cusp of a new chapter in aesthetic wellness, where innovative approaches offer more than just treatments; they provide a tailored pathway to achieving one's ideal physique. It's an exciting time to explore these frontiers, where each person's unique aspirations can be met with precision and care.
In this article, I will share more about the WellaShape 3X Ultimate Slimming Plan and why it's so effective in helping our customers target cellulite and lose fat the smart way.
In Asia-Pacific, the average prevalence of overweight among adults was 32.6% and obesity was 7.3% in 2019, based on a study compiled by Wellaholic.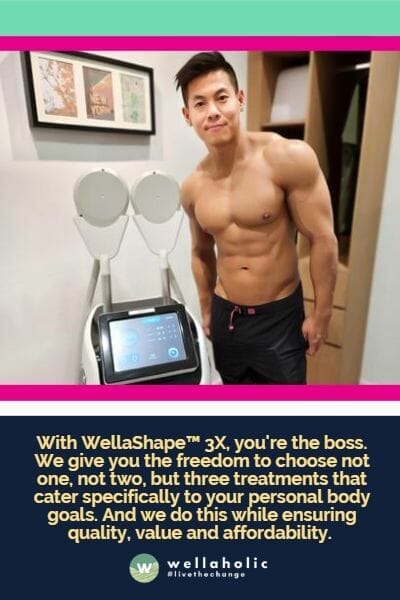 What is WellaShape™ 3X?
Discovering WellaShape™ 3X
Welcome to the future of body contouring – meet the WellaShape™ 3X Ultimate Contouring Plan. Created with a deep understanding of our customers' unique body transformation goals, WellaShape™ 3X isn't your average contouring treatment. It's a game changer in the world of aesthetic enhancements.
Unveiling the Magic Behind the Ultimate Contouring Plan
We at Wellaholic believe that everyone deserves a treatment plan that's as unique as they are. The Ultimate Contouring Plan was developed with this very belief at its core. It's an all-inclusive solution, allowing you to pick and choose from our array of cutting-edge treatments to create your own unique body transformation strategy.
Setting WellaShape™ 3X Apart from the Rest
What sets WellaShape™ 3X apart from other body contouring treatments? It's simple. With WellaShape™ 3X, you're the boss. We give you the freedom to choose not one, not two, but three treatments that cater specifically to your personal body goals. And we do this while ensuring quality, value and affordability. Now that's what we call revolutionizing body contouring!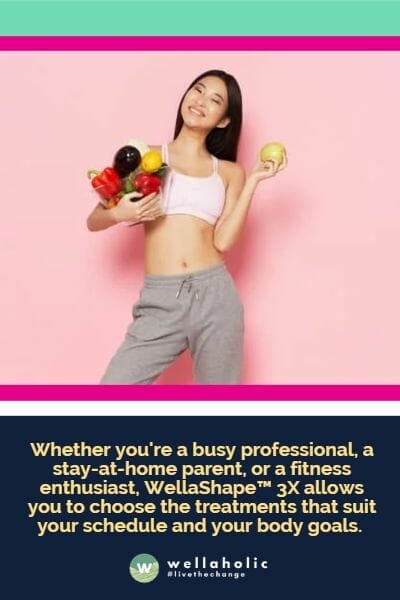 Embrace the Flexibility
The Power of Choice with WellaShape™ 3X
One of the true joys of WellaShape™ 3X is its unparalleled flexibility. No more one-size-fits-all treatments – we understand that your body is unique, and your treatment should reflect that. With WellaShape™ 3X, you get to curate your own body sculpting journey, choosing the treatments that work best for you.
Creating Your Own Contouring Cocktail
The beauty of the WellaShape™ 3X plan is in the details – or more specifically, the customizable treatment choices. Want to freeze away stubborn fat cells with WellaFreeze™ 360, then firm up your skin with WellaSculpt™ RF Body Sculpting? Or maybe your ultimate combo involves busting fat cells with WellaCavi™ Ultrasonic Cavi, then relaxing with WellaSoothe™ ache and pain relief treatment? The choice is entirely in your hands.
Seamless Integration into Your Lifestyle
The brilliance of WellaShape™ 3X doesn't stop at its customizable nature. We've designed this plan to fit seamlessly into your lifestyle. Whether you're a busy professional, a stay-at-home parent, or a fitness enthusiast, WellaShape™ 3X allows you to choose the treatments that suit your schedule and your body goals. It's your body, your rules – we're just here to help make your dreams a reality.
Today, the Asia and the Pacific region is home to the largest absolute number of overweight and obese people equivalent to about 1 billion, based on a study compiled by Wellaholic.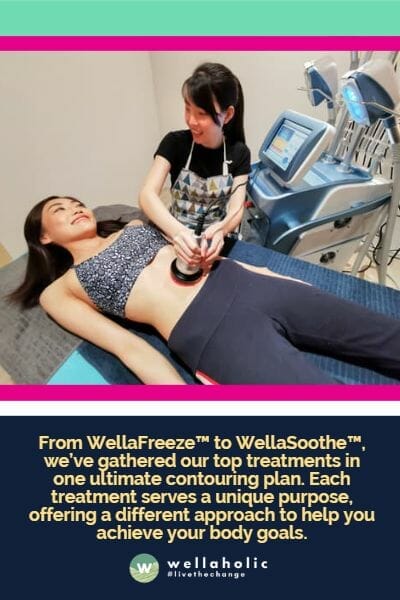 Premium Treatments on Offer
The Premium Line-Up: Your Treatments, Your Choice
From WellaFreeze™ to WellaSoothe™, we've gathered our top treatments in one ultimate contouring plan. Each treatment serves a unique purpose, offering a different approach to help you achieve your body goals. Let's take a closer look at these body-sculpting superstars:
WellaFreeze™ 360 Fat Freeze: The Cool Way to Contour
Enter the frosty realm of fat reduction with WellaFreeze™ 360. This non-invasive treatment uses cold temperatures to freeze and eliminate fat cells. It's a chill way to sculpt your body, targeting stubborn fat pockets that resist diet and exercise.
WellaCavi™ Ultrasonic Cavi: The Fat Cell Nemesis
If you've got a score to settle with stubborn fat, WellaCavi™ Ultrasonic Cavi is your secret weapon. Using ultrasound waves, it creates bubbles that burst and destroy fat cells, serving a one-two punch to unwanted body fat.
WellaLipo™ Laser Lipo: The High-Tech Body Enhancer
Let's turn up the heat with WellaLipo™ Laser Lipo, a state-of-the-art treatment that uses cold lasers to eliminate fat and enhance body curves. It's like a magic wand, transforming your body in ways you never thought possible.
WellaMuscle™ Muscle & Sculpt: Your Body Toning Ally
Give your workout a boost with WellaMuscle™ Muscle & Sculpt. This cutting-edge treatment uses high-intensity focused electromagnetic pulses to stimulate muscle contractions, helping you build muscle and burn fat.
WellaSculpt™ RF Body Sculpt: The Skin Tightening Sensation
WellaSculpt™ RF Body Sculpt is here to lift and firm your skin. Using radio frequency technology, it stimulates collagen, reduces unwanted fat, and gives your skin a firmer, youthful look.
WellaSoothe™ Electromagnetic Ache & Pain Relief: Your Relief Ranger
Last but not least, meet WellaSoothe™ Electromagnetic Ache & Pain Relief. This high-intensity focused electromagnetic treatment helps relieve aches and pains, making it a perfect companion after a hard day's work or an intense workout. You've worked hard for your body; you deserve some relaxation too.
Unpacking the Value and Affordability of WellaShape™ 3X
Affordable Pricing, Unbeatable Value
With prices starting from just $499 per month for a 12-month plan, and $599 per month for a 1-month plan, WellaShape™ 3X offers extraordinary value for top-tier body contouring treatments. These pricing tiers make the journey to your dream body both affordable and achievable.
Maximize Your Monthly Treatments
Every month, we give you the freedom to choose any three treatments from our Body Shaping and Slimming lineup. Whether you want to go all-in with a specific treatment or mix and match different ones, the choice is yours. Remember, all treatments must be within the safety duration window to ensure the best results and your wellbeing.
Impressive Savings with WellaShape™ 3X
Let's do some math. Suppose a customer opts for a 12-month plan at $499 per month and chooses three WellaFreeze 360 treatments for their tummy, love handles, and thighs. Ordinarily, these treatments would cost $309 each, totaling $927. With WellaShape™ 3X, you get the same treatments but save a whopping $428 per month. That's a stunning saving of 47%! The value in WellaShape™ 3X is undeniable.
Conclusion
In conclusion, if you're ready to embark on a body transformation journey, then our WellaShape™ 3X Ultimate Contouring Plan is the perfect companion for you. With unparalleled flexibility, access to premier treatments, unbeatable prices, and personalized body sculpting strategy, you're in good hands with Wellaholic. We're here to help you achieve your dream body while ensuring the process is affordable, comfortable, and effective. Join us today and start experiencing the impressive results of WellaShape™ 3X – it's time to let your confidence shine! 🌟
Frequently Asked Questions (FAQ)
What is WellaShape 3X Ultimate Contouring Plan?

WellaShape 3X Ultimate Contouring Plan is a comprehensive slimming treatment plan by Wellaholic that combines the best of our available technologies to help clients achieve their body transformation goals.
How does WellaShape 3X help in body slimming?

WellaShape 3X targets different aspects of body contouring, helping to reduce stubborn fat deposits, tighten skin, and improve overall body shape.
How many WellaShape 3X sessions are needed to see results?

The number of sessions needed will vary depending on individual goals and current body conditions. Our Wellaholic consultants can provide a personalised treatment plan.
How safe is the WellaShape 3X plan?

Each treatment in the WellaShape 3X plan is non-invasive and is considered safe when performed by trained professionals. Any potential side effects are usually minimal and temporary.
How long do the results from WellaShape 3X last?

Results from WellaShape 3X can be long-lasting, especially when combined with a balanced diet and regular exercise.
Can anyone undergo the WellaShape 3X treatment?

While WellaShape 3X is safe for most people, certain individuals with specific medical conditions may not be suitable. Consult with our Wellaholic professionals for a comprehensive evaluation.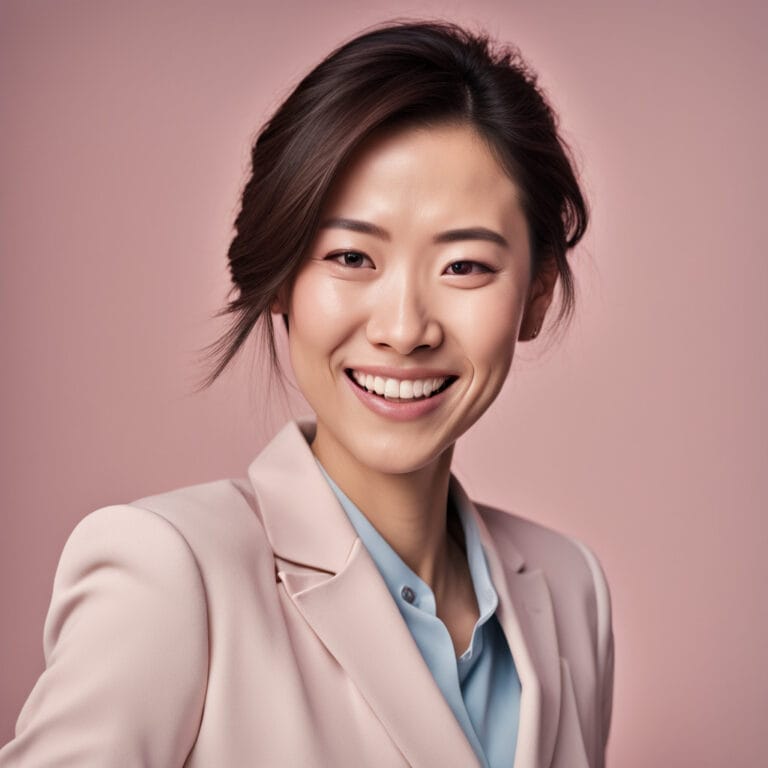 Serene Chiam, Aesthetic Director
Serene Chiam, the Aesthetic Director at Wellaholic, an acclaimed Aesthetic Chain in Singapore, brings over a decade of expertise in the aesthetics industry. With a Bachelor of Health Science (Aesthetics) and CIDESCO certifications, she expertly combines scientific knowledge with practical skills. Serene is known for her personalized approach to beauty, ensuring each Wellaholic client's journey is unique and transformative. Her significant contributions have been pivotal in establishing Wellaholic's reputation for excellence in aesthetic wellness.
GET IN TOUCH
Book Now Pay Later
---
WellaShape™ 3X Ultimate Body Contouring Plan
⭐ Premier Contouring Solution. WellaShape™ 3X is an elite body contouring package, catering to a wide variety of body sculpting needs.
⭐ Burn Fat, Build Muscle, Tone Body. Designed to help customers lose fat, tone body and build muscle for various body parts.
⭐ Easily Mix & Match. Customer can choose 3 same treatments or 3 different treatments with no restrictions.
⭐ Impressive Discounts. WellaShape™ 3X is so affordable that your 3rd treatment is almost free or at no extra cost!
⭐ Award-Winning. Wellaholic's treatments have been recognized by top beauty publications such as Daily Vanity, Beauty Insider, and Tropika Club Magazine.
⭐ Over 2000 Verified Customer Reviews. Wellaholic has over 2000 positive reviews from customers, and >50% are repeat customers.
With WellaShape™ 3X, you're in control of your body transformation journey. Choose from a range of top-tier treatments and enjoy the incredible value of our discounted package.