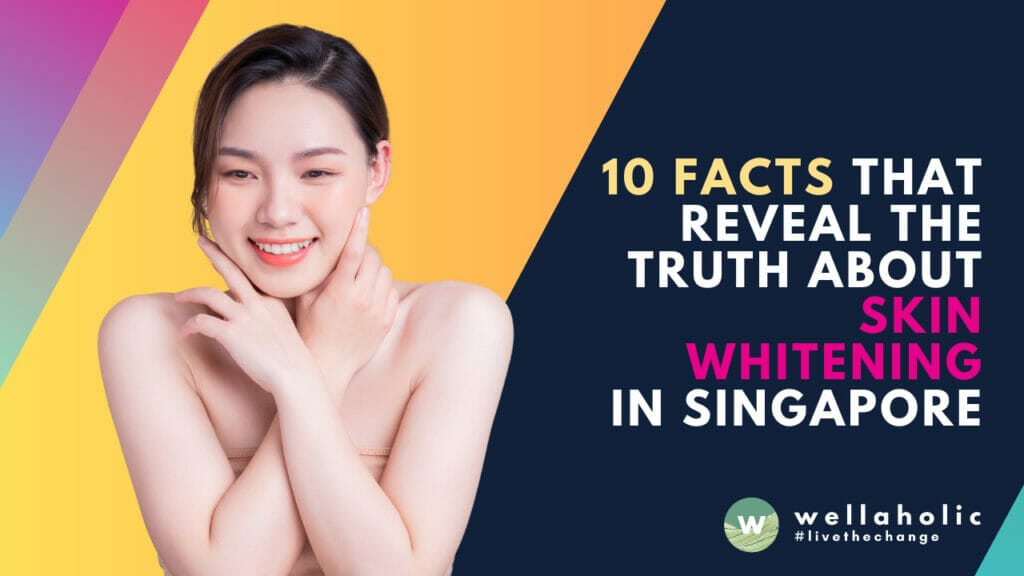 10 Facts That Reveal the Truth About Skin Whitening in Singapore
TL:DR Summary
What is skin whitening? It is a cosmetic procedure that reduces the melanin pigment in the skin to make it lighter.
Why do people want to whiten their skin? Some people may have personal, cultural, or social reasons to desire a fairer complexion.
What are the methods of skin whitening? There are various options, such as creams, pills, injections, lasers, and chemical peels.
What are the risks of skin whitening? Some products or procedures may cause side effects, such as irritation, inflammation, infection, or even cancer.
How to choose a safe and effective skin whitening product or service? You should consult a dermatologist, read the labels carefully, and avoid products with harmful ingredients like mercury or hydroquinone.
How to maintain your skin health after whitening? You should use sunscreen, moisturize your skin, and avoid excessive sun exposure.
Introduction
Skin whitening has been a significant beauty trend in Singapore and other parts of Asia for years. Many people seek lighter complexions for various reasons, ranging from cultural ideals to personal preferences. However, the practice is often shrouded in myths, misconceptions, and sometimes, unfortunate health risks. This article aims to shed light on the facts that matter most when it comes to skin whitening in Singapore.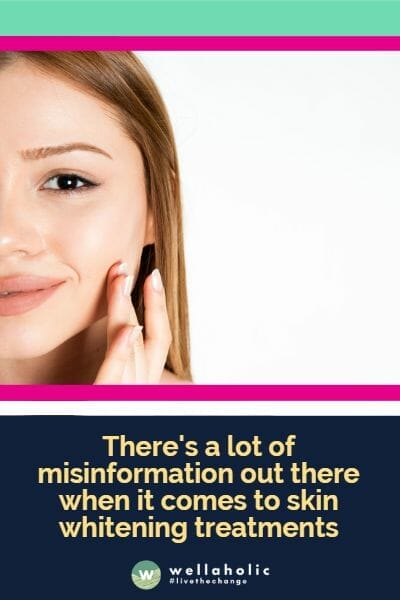 1. Cultural Influence
The desire for fair skin can be traced back to traditional cultural values in many Asian societies, including Singapore. In the past, darker skin was often associated with manual labour and lower socio-economic status, while lighter skin was seen as a sign of luxury and higher social standing. Though times have changed, these cultural perceptions can still influence beauty standards today.
2. Popularity in Singapore
Skin whitening products and treatments are incredibly popular in Singapore. The market has been growing steadily, fuelled by a consumer base willing to invest in these services. The city-state offers a plethora of options ranging from over-the-counter creams to advanced medical procedures, reflecting the demand for such treatments.
3. Active Ingredients
It's essential to know the active ingredients commonly used in whitening products. Hydroquinone, arbutin, and kojic acid are among the most effective substances. However, some of these chemicals can have potential side effects, making it critical to consult with skincare professionals before use.
4. Safety Concerns
While many skin whitening products are marketed as safe and effective, not all of them live up to this promise. Some products have been found to contain dangerous levels of mercury or steroids, which can lead to severe health issues, including kidney damage and hormonal imbalance.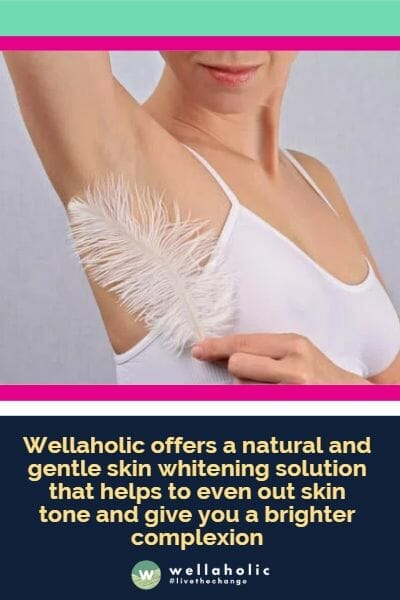 5. Role of Diet
Your diet can also affect your skin's appearance. Consuming fruits and vegetables rich in antioxidants can help inhibit the production of melanin, the pigment responsible for skin color. However, diet alone cannot drastically alter skin tone; topical treatments are often more effective.
6. Professional Treatments
For those looking for faster and more substantial results, professional treatments such as laser therapy and chemical peels are available in Singapore. These treatments offer a more controlled environment and often yield quicker outcomes. Nonetheless, always consult with an experienced practitioner for the best approach tailored to your needs.
7. Regulatory Framework
In Singapore, the Health Sciences Authority regulates the distribution and sale of skin whitening products. This ensures that products meet safety guidelines, but it's still crucial for consumers to research and consult professionals before embarking on any whitening treatments.
8. Natural Alternatives
Those seeking natural options can find a range of plant-based and organic products. Ingredients like licorice root extract and vitamin C are popular alternatives that may offer lighter skin without the potential risks associated with chemical substances.
9. Psychological Impact
While many pursue skin whitening for cosmetic reasons, it's important to understand the psychological impact it can have. The pursuit of fairer skin may perpetuate harmful beauty standards and contribute to body dissatisfaction or self-esteem issues.
10. Making an Informed Choice
The most important thing is to make an informed decision based on facts, not myths or marketing hype. A consultation with a certified dermatologist or skincare specialist can provide personalized advice, allowing you to make the best choice for your skin type and goals.
Conclusion
The allure of skin whitening continues to hold sway in Singapore, backed by cultural norms, personal preferences, and an industry that thrives on offering numerous options for achieving lighter skin. However, understanding the facts—whether it's about active ingredients, safety concerns, or psychological implications—can help you make an informed decision. Trust professionals, do your research, and remember: beauty is more than just skin deep.
Frequently Asked Questions (FAQ)
What are some natural alternatives to skin whitening?

Natural ingredients like lemon juice and aloe vera are often cited as natural alternatives, but their efficacy is not as well-documented.
How does UV exposure affect skin whitening results?

UV exposure can counteract the results of skin whitening treatments by causing skin to darken. It is advisable to use high-SPF sunscreen to protect your skin.
How do skin whitening treatments affect different skin tones?

Skin whitening treatments can have varying effects depending on one's natural skin tone. Always consult with a skincare specialist to understand what results you can expect.
Are there any side effects associated with skin whitening?

Common side effects may include skin irritation, redness, or uneven skin tone. It's essential to follow all guidelines provided by your skincare specialist.
Can men benefit from skin whitening treatments?

Absolutely, skin whitening treatments are not gender-specific and can be beneficial for anyone looking to achieve a lighter skin tone.
---
Skin Whitening / Hydrating (PTT) by Wellaholic
⭐ Prevent Skin Darkening from Hair Removal. Get our Skin Whitening / Hydrating (PTT) after hair removal to prevent skin darkening and improve skin tone and texture.
⭐ Whitening or Hydrating. Get a Whitening Therapy to lighten dark skin, or a Hydrating Therapy to repair skin damaged by SHR energy rays.
⭐ AfterGlow™ Red Light. Finish with AfterGlow™ red light therapy to repair and rejuvenate your skin.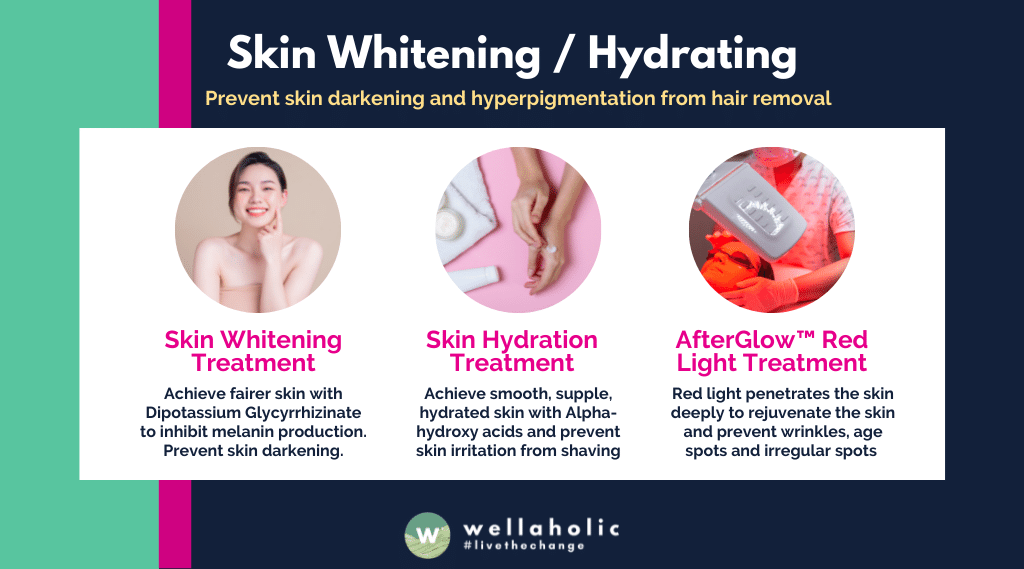 What are the Benefits of Skin Whitening/Hydrating with AfterGlow™?
⭐ Whitening Therapy

Dipotassium glycyrrhizate is a skin whitening agent that inhibits melanin production. .
It is used in products by Shiseido, M.A.D., LiftLab, Amarte, and Truth In Aging.
Used in skin whitening and skin brightening products by Shiseido, M.A.D., LiftLab, Amarte, and covered by Truth In Aging.

⭐ Hydrating Therapy
⭐ AfterGlow™ Red Light Treatment

Red Light therapy penetrates deeper into the skin to rejuvenate skin.
Red light therapy can rejuvenate skin, reduce wrinkles, and prevent age spots.
Pricing of Skin Whitening/Hydrating by Wellaholic
💎 Price Transparency. All prices are published and updated on our website.
💎 Flexible Plans. Customers can choose a skin whitening or hydrating plan with 1, 3, 6, or 12 sessions.
💎 WellaSmooth 3X. WellaSmooth 3X is a cost-effective option for full-body hair removal and skin whitening. .
💎 No Hidden Fees. Pay only for the treatments you receive.
GET IN TOUCH
Book Now Pay Later
Why Wellaholic is One of the Best Aesthetic Service Providers in Singapore?
✅ Leading Singapore Aesthetic Chain. Wellaholic is a popular aesthetic chain with 8 outlets around Singapore.
✅ Quality & Safe Treatments. Wellaholic is committed to quality, safe treatments with experienced staff.
✅ Wide Range of Treatments. Wellaholic offers a large range of treatment from hair removal, skin whitening, bust enhancement, butt lifts and more.
✅ Trained & Experienced Consultants. All treatments are performed by trained professionals who understand skincare needs for both genders.
✅ SHR Technology. Advanced SHR technology provides a safe, comfortable, and painless hair removal experience.
✅ Most Affordable Provider. Wellaholic offers competitive pricing, making it one of the most affordable providers in Singapore.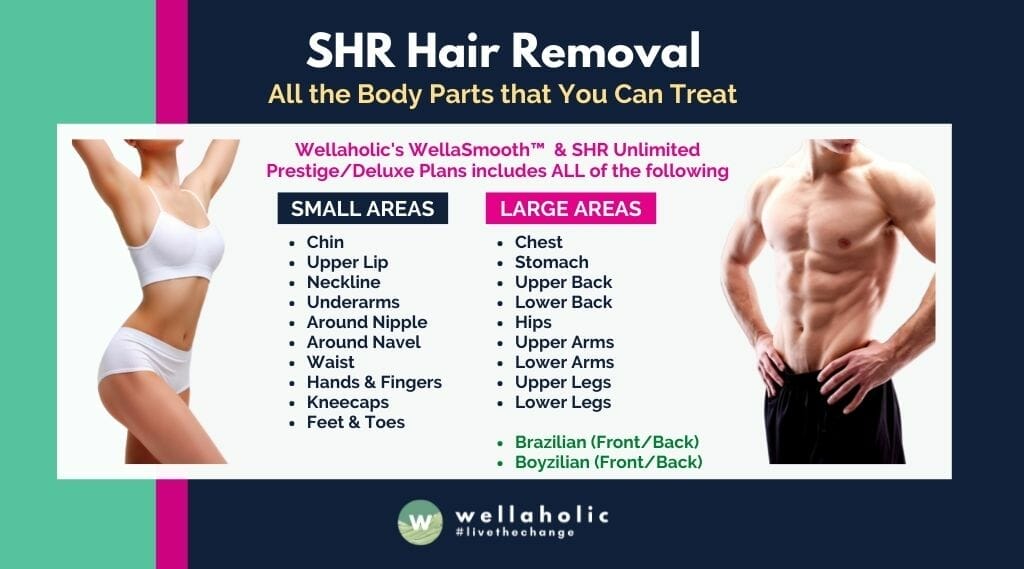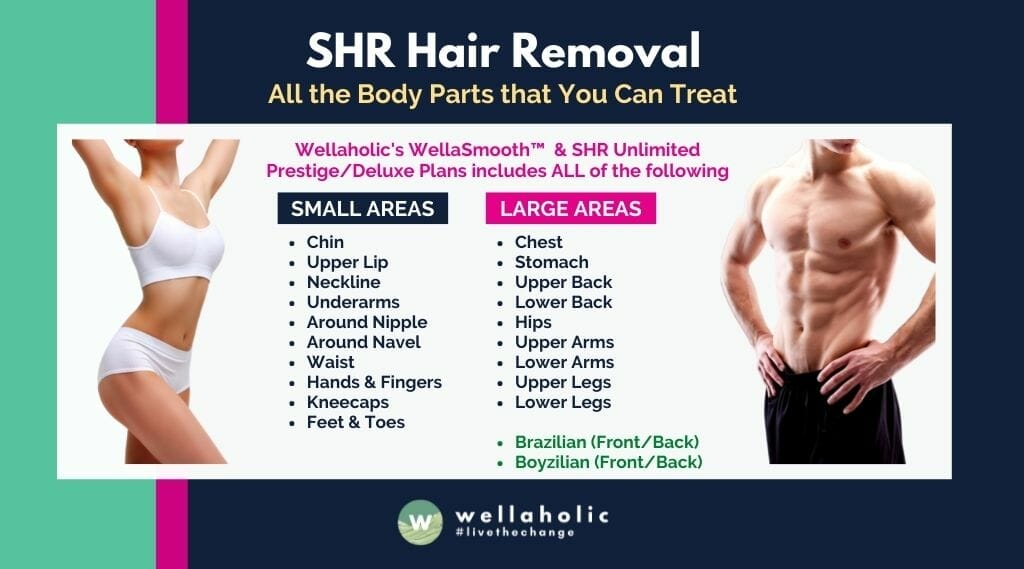 Reason 1: Wellaholic's Unlimited Plans Save You Money
✅ WellaSmooth 3X. Pay a small monthly subscription and choose 3 treatments from the WellaSmooth 3X family of services.
✅ Unlimited Hair Removal. Choose a SHR Prestige Unlimited or SHR Deluxe Unlimited to enjoy hair removal with unlimited shots.
✅ Pay One Price for All Body Parts. For hair removal, pay one price for unlimited hair removal on all body parts.
✅ Huge Cost Savings. Huge cost savings with monthly unlimited plans. No price shocks from hidden costs!
Reason 2: Wellaholic is a Trusted and Award-winning Aesthetic Chain with Over 2000 Positive Reviews.
✅ Over 50 Awards. Wellaholic's WellaSmooth and SHR Hair Removal have won over 50 awards from top beauty publications since 2018.
✅ Over 2000 Verified Customer Reviews. Wellaholic has over 2000 positive reviews from customers around the world. .
✅ Verifiable Reviews. Positive reviews indicate high customer satisfaction. (See reviews below).
✅ Over 50% Repeat Customers. More than 50% of Wellaholic's customers are repeat and recurring customers.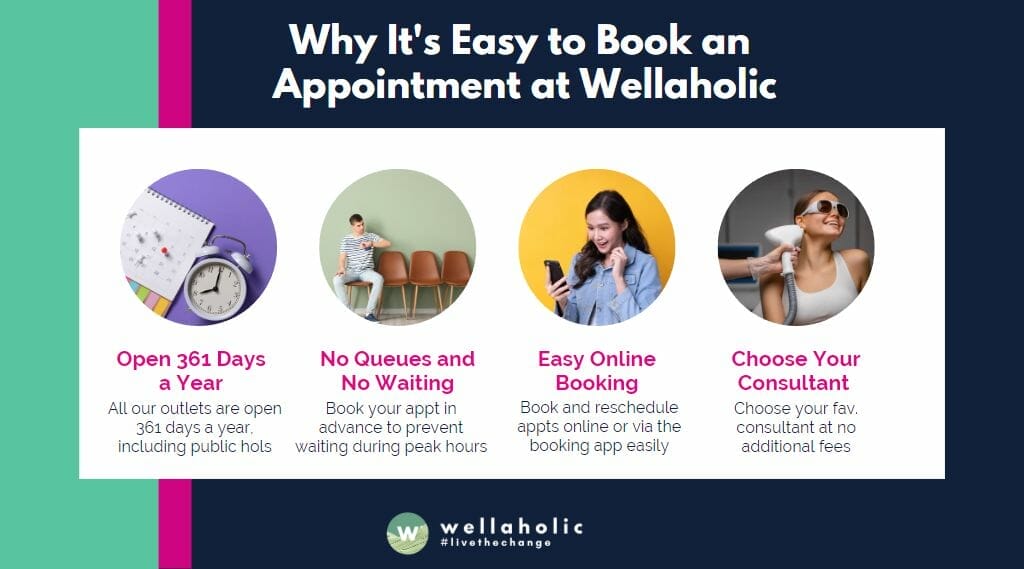 Reason 3: It's Easy to Book an Appointment at Wellaholic
✅ Open 361 Days Per Year. Wellaholic's 8 outlets are open 361 days a year, including public holidays for easy bookings.
✅ No Queues. Book appointments in advance to avoid long wait times.
✅ Easy Online Booking. Customers can conveniently book and reschedule appointments online or via the booking app.
✅ No Extra Cost for Choosing Consultant. Customers can choose their preferred consultant for free.