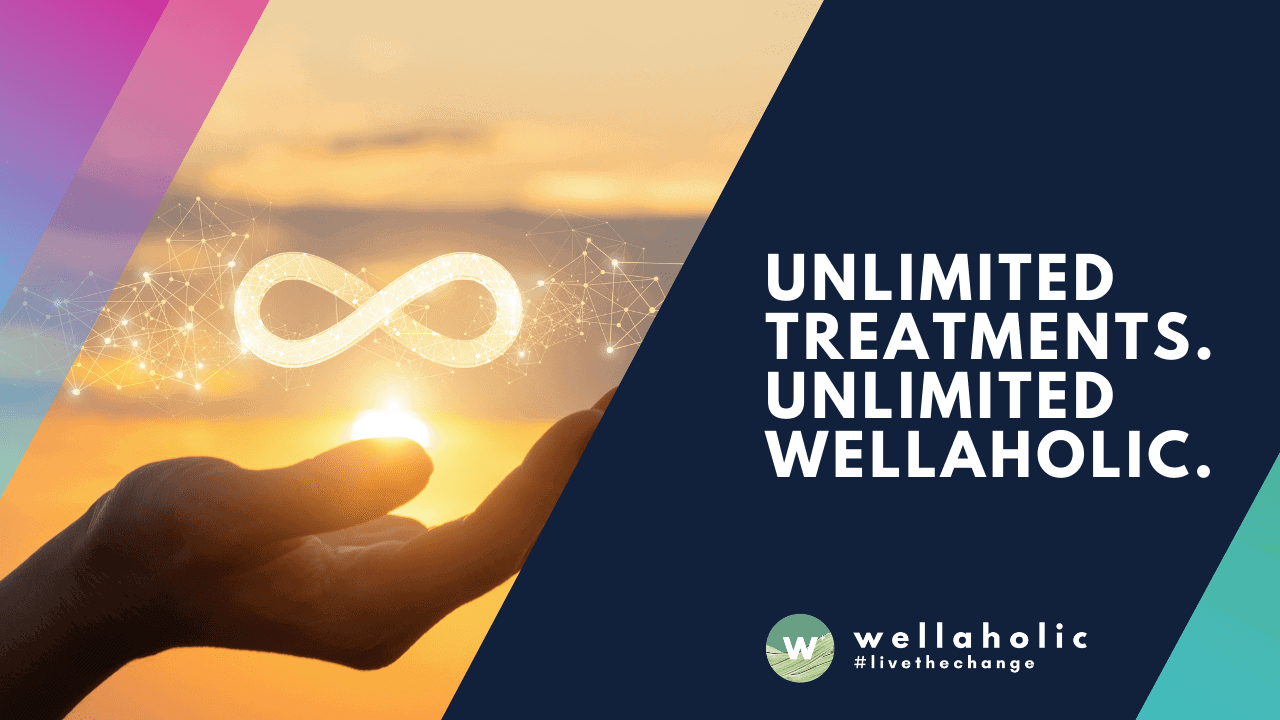 Unlimited Treatments. Unlimited Wellaholic.
Introduction
If you didn't know, Wellaholic's Brand Promise which is to:
1. Provide affordable treatments for our customers
2. Help our customers see results with treatments that are backed by science and research
3. Ensure availability of capacity so that customers can make booking easily online
4. Deliver exceptional customer service, and listen to our customers
We are following through our promise with our new tagline "Unlimited Treatments. Unlimited Wellaholic".
What is the Lifetime Maintain Mode?
Wellaholic's special LIFETIME MAINTAIN MODE is our commitment to help our customers who have completed 12 sessions of specific treatments with Wellaholic.
​For examples, for our SHR hair removal treatments, while SHR hair removal helps to permanently remove hair after 8 to 12 sessions, we have a small number of customers that see hair growth in specific areas after some time has passed.
There are several reasons for this. This could be due to their genetics (specifically hair gene Lhx2). hormonal issues, pregnancy, menopause, excess weight or stress.

We believe that Wellaholic should continue to help our customers paid a heavily reduced rate for maintenance SHR hair removal treatments.

Our proposed solution: a LIFETIME MAINTAIN MODE for our loyal customers.
Unlimited Plans to Bring out the best results
Over the years, we have extended our special Lifetime Maintain Mode to the following treatments:
Facial
Hair Removal

SHR Small $27

SHR Large $43

SHR Brazilian $79

Slimming
Hair Regrowth

Microneedling Scalp $99

LLLT $89
Terms and Conditions
Do take note of our terms and conditions governing Wellaholic's Lifetime Maintain Mode:
Lifetime Maintain Mode is valid for Wellaholic customers with an existing active Membership.
Lifetime Maintain Mode does not expire and customers can make as many repeated sessions as long as they are 30 days apart.

Members cannot pre-purchase any Lifetime sessions in advance.

Members can use cashback credits to pay for Lifetime treatments based on the usual 1:5 ratio.

Lifetime treatments attract no cashback credits.

*The management reserves the right to adjust the pricing based on inflation – the Lifetime Maintain prices will always be around 50% of the ala carte prices.