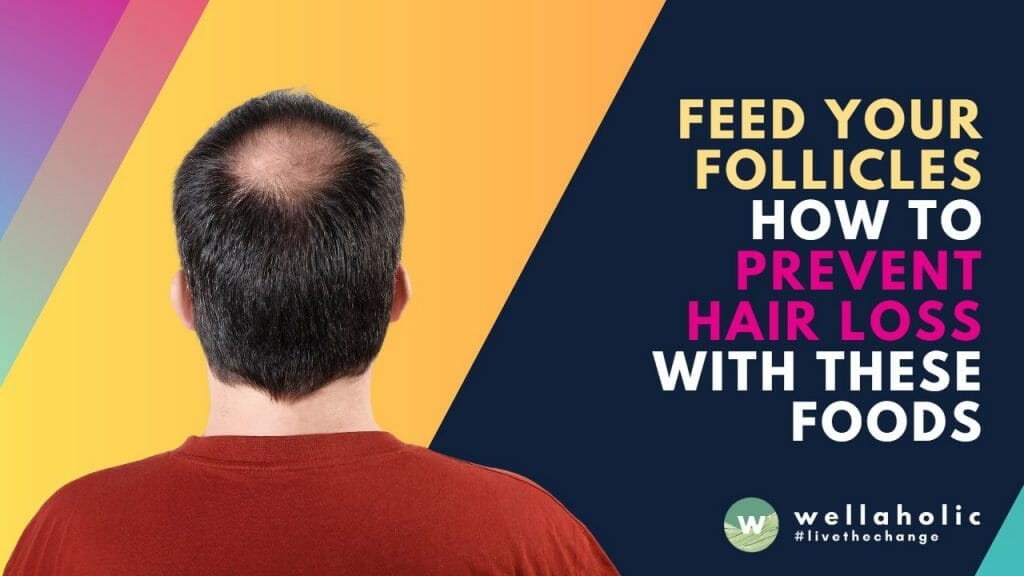 Feed Your Follicles: How to Prevent Hair Loss with These 7 Foods
TL:DR Summary
Protein-rich foods such as eggs, fish, chicken, beans, and nuts to provide the building blocks for your hair.
Iron-rich foods such as spinach, lentils, red meat, and oysters to prevent anemia and hair loss.
Zinc-rich foods such as pumpkin seeds, yogurt, cheese, and beef to support your hair growth and repair.
Biotin-rich foods such as eggs, salmon, avocados, and bananas to strengthen your hair and prevent brittleness and breakage.
Vitamin D-rich foods such as mushrooms, fatty fish, cheese, and fortified milk to stimulate your hair follicles and prevent alopecia.
Omega-3 fatty acids-rich foods such as flaxseeds, walnuts, chia seeds, and sardines to nourish your scalp and reduce inflammation.
How to Prevent Hair Loss with These 7 Foods
Understanding Hair Health: The Role of Follicles
Hair health is largely determined by the follicles at the base of each strand. While hair is technically not alive, the condition of the follicles reflects the healthiness of the hair. Many hair care products promise to fix, thicken, and grow hair. However, if your hair follicles are not healthy, your hair may thin out, become brittle, and be more prone to damage, leading to potential hair loss.
Nutrient-Rich Foods for Hair Health and Preventing Hair Loss
There are several nutrient-rich foods known to promote hair health and potentially prevent hair loss when consumed regularly. Often, we overlook the connection between hair fall or hair growth and our diet and lifestyle.
Key Foods for Hair Regrowth
While regular oiling and applying natural hair masks play a role in maintaining hair health, providing nutrients from within is equally crucial. Sometimes, even with a proper hair care regimen, hair-related issues persist. Regularly consuming certain nutrient-rich foods can keep your hair healthy and may reduce hair loss. Including these foods in your daily diet may make a noticeable difference in promoting hair regrowth.
"Nourish your follicles from within – a healthy diet and lifestyle will be the foundation of strong, healthy hair!"
1. Eggs as well as Dairy Products
Eggs and milk items are wonderful foods for hair development as well as density. Milk, yogurt and eggs are loaded with vital nutrients such as proteins, Vitamin B12, iron, zinc and also Omega 6 fatty acids. Milk products are also a great source of biotin (Vitamin B7) that is known to eliminate hair loss. While proper intake of protein has been shown to promote healthy hair, some people also use egg white as a hair mask on their scalp and locks to repair damage and reverse hair loss. Some claim that using an egg white hair mask cleanses the scalp of excess oils, strengthens hair, promotes growth, and fights dandruff.
2. Spinach
Spinach is a wonderful vegan food for hair regrowth. Spinach is a wonderful resource of iron, vitamin An as well as C and protein. Iron shortage is the main source of hair fall as well as spinach is not only iron-rich, it also contains sebum which acts as an all-natural conditioner for hair. It additionally supplies us with omega-3 acid, magnesium, potassium, calcium as well as iron. These assistance in keeping a healthy and balanced scalp as well as glossy hair. Spinach is an important food to improve the health and wellness of the hair. It is an excellent source of iron, vitamin An and C and also healthy protein. Among the major root causes of hair loss is an iron shortage as well as this is why spinach can aid to lower loss of hair.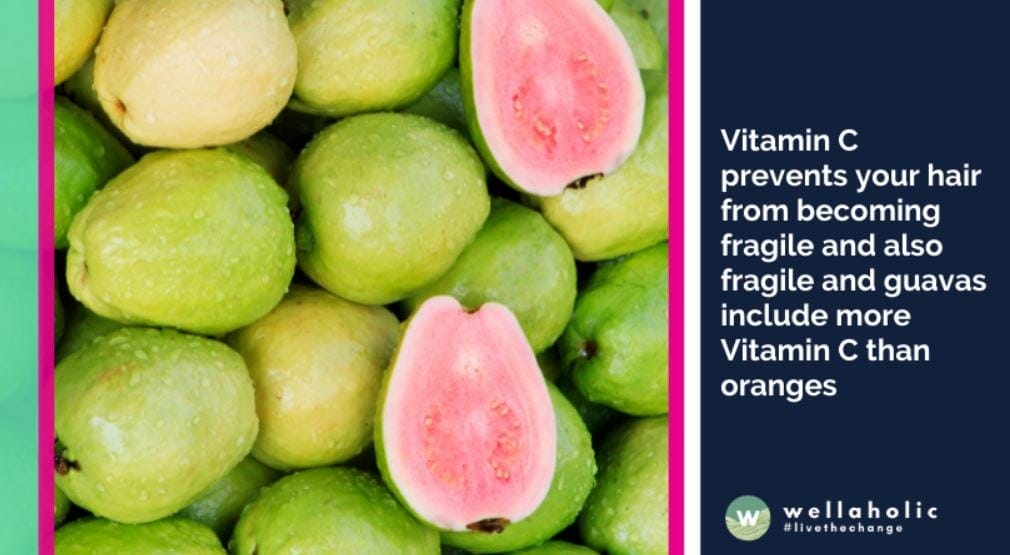 3. Guava
Vitamin C prevents your hair from becoming fragile and also fragile and guavas include more Vitamin C than oranges! Much like the fruit, the leaves too include vitamin B as well as C, which assist enhance collagen task required for hair growth Guava leaves are obtaining popularity considerably as a result of its capacity to prevent hair loss. Guavas are packed with vitamins as well as vital nutrients that are vital for your hair health and wellness. Additionally, the vitamin C in guava leaves nourishes your hair roots, making them stronger.
4. Walnuts
Include some walnuts to your diet plan to stop hair fall. It is the only known nut that contains biotin, B vitamins (B1, B6 and B9), Vitamin E, a lot of healthy protein and also magnesium, every one of which reinforce hair cuticles and also nourish the scalp. Walnuts as well as almonds are outstanding sources of nutrients, specifically biotin, B-vitamins, omega 3 and 6 fatty acids, lots of protein and magnesium, every one of which reinforce hair cuticles as well as nourish the scalp. Including a healthy and balanced dosage of nuts to your diet will certainly help reduce thinning and also encourage hair growth.
5. Lentils
Lentils are filled with healthy protein, iron, zinc, as well as biotin which are all necessary nutrients for your hair. Besides this, lentils have plenty of folic acid which is essential for restoring the health and wellness of red cell that provide the skin and scalp with much-needed oxygen as well as hence, make your hair stronger and prevent damage.
6. Barley
Barley is filled with Vitamin E which helps in dealing with hair thinning. Barley is also rich in iron and also copper that assist in the manufacturing of red blood cells and also make your hair roots more powerful. Barley is rich in the micronutrients, thiamin as well as niacin, that aid in hair growth. It additionally has Procyanidin B-3, which is isolated from barley as well as recognized as a hair development energizer.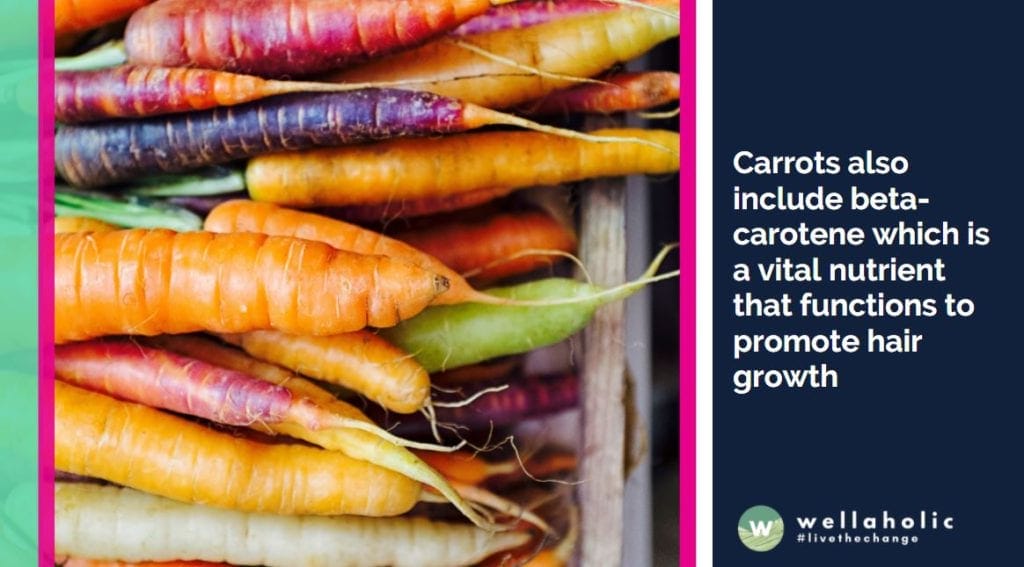 7. Carrots
Carrots are not only good for your eyes, however they function wonder for your hair as well. They are packed with Vitamin A that functions as an all-natural conditioner as well as prevents your hair from breaking off. Wonderful potato is another fantastic source to derive Vitamin A. Carrots are a fantastic food to help regulate hair loss due to the fact that they are high in vitamin A. Carrots also include beta-carotene which is a vital nutrient that functions to promote hair growth.
Frequently Asked Questions (FAQ)
1. What Additional Nutrients are Essential for Hair Health?

Apart from the nutrients mentioned in the blog, other essential nutrients for hair health include Vitamin E, Omega-3 fatty acids, and antioxidants. Wellaholic's expert team can provide personalized dietary advice to complement your hair care regimen.
2. How Does Wellaholic's HairGrow™ 3X Treatment Complement a Nutrient-Rich Diet?

HairGrow™ 3X Treatment works synergistically with a healthy diet to promote hair regrowth. It uses advanced technologies like Microneedling and Low-Level Laser Therapy (LLLT), which are scientifically proven to enhance hair growth when combined with a nutrient-rich diet.
3. Can Stress Affect Hair Health Despite a Good Diet?

Yes, stress can negatively impact hair health. Wellaholic offers holistic solutions, including lifestyle advice and stress management techniques, to ensure optimal hair health and complement your dietary efforts.
4. Are There Any Specific Dietary Recommendations for Different Hair Types?

Different hair types may benefit from specific nutrients. Wellaholic's specialists can provide tailored dietary recommendations based on your hair type and condition, ensuring a personalized approach to hair health.
5. How Long Does It Take to See Results from Dietary Changes and HairGrow™ 3X Treatment?

Results can vary, but typically, improvements in hair health can be observed within a few months of consistent dietary changes and HairGrow™ 3X treatments. Wellaholic's team monitors progress and adjusts treatments as needed for optimal results.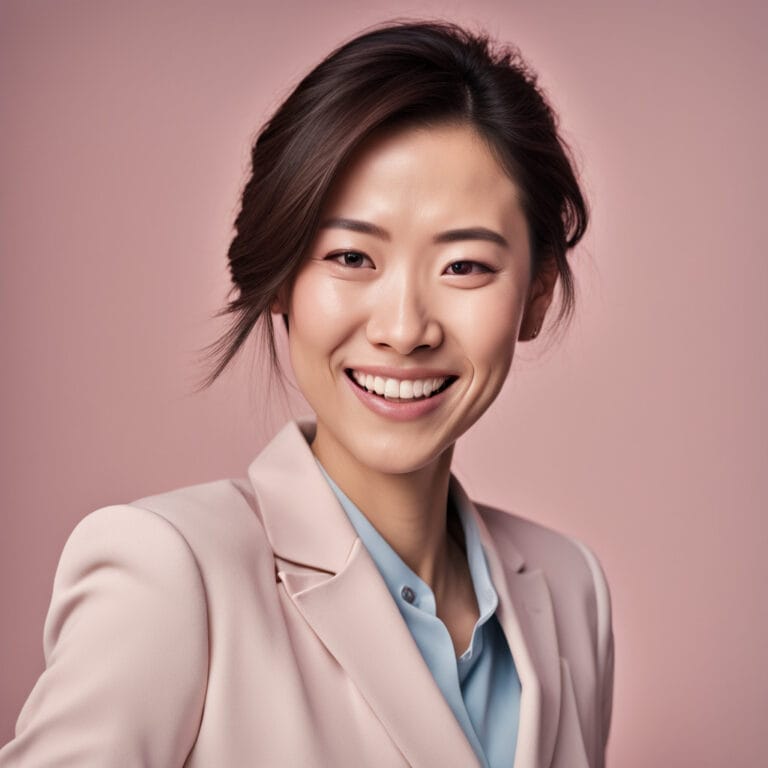 Serene Chiam, Aesthetic Director
Serene Chiam, the Aesthetic Director at Wellaholic, an acclaimed Aesthetic Chain in Singapore, brings over a decade of expertise in the aesthetics industry. With a Bachelor of Health Science (Aesthetics) and CIDESCO certifications, she expertly combines scientific knowledge with practical skills. Serene is known for her personalized approach to beauty, ensuring each Wellaholic client's journey is unique and transformative. Her significant contributions have been pivotal in establishing Wellaholic's reputation for excellence in aesthetic wellness.
GET IN TOUCH
Book Now Pay Later

HairGrow™ 3X Ultimate Hair Loss Treatment
⭐ Supercharged Regrowth: HairGrow™ 3X is a premium plan, crafted for individuals seeking to expedite their hair regrowth journey and tackle hair loss effectively.
⭐ Personalized Selection: This package lets customers pick three hair loss treatments, customizing their plan to their needs.
⭐ Balancing Value & Variety: HairGrow™ 3X provides a unique blend of cost-effectiveness and choice, granting access to top-tier treatments at a significant discount.
⭐ Free Supply of Minoxidil. HairGrow™ 3X also includes a monthly supply of Minoxidil with Royal Jelly to jumpstart hair growth.
⭐ Award-Winning. Wellaholic's treatments have been recognized by top beauty publications such as Daily Vanity, Beauty Insider, and Tropika Club Magazine.
⭐ Over 2000 Verified Customer Reviews. Wellaholic has over 30 industry awards and over 2000 positive reviews from customers, and >50% are repeat customers.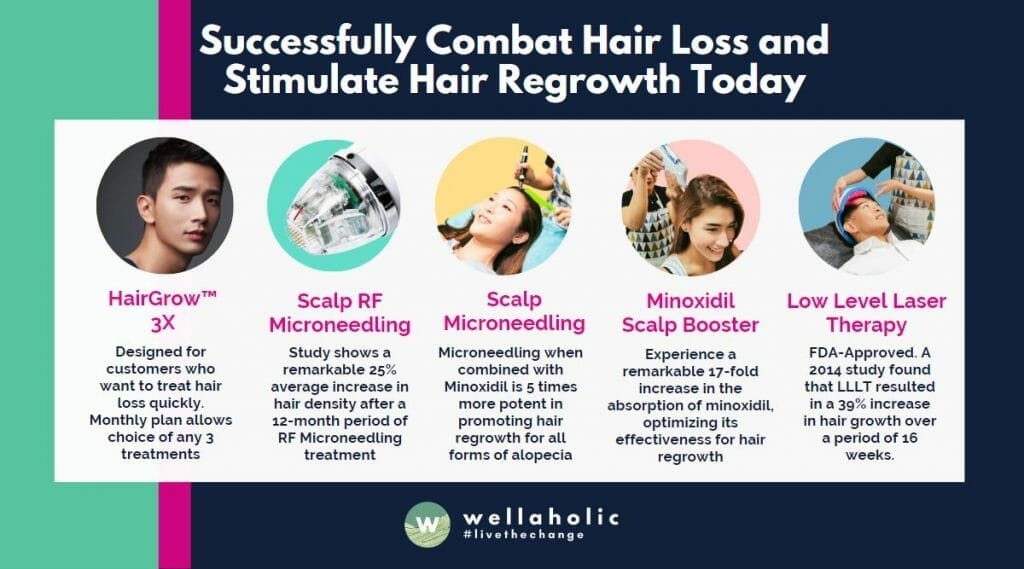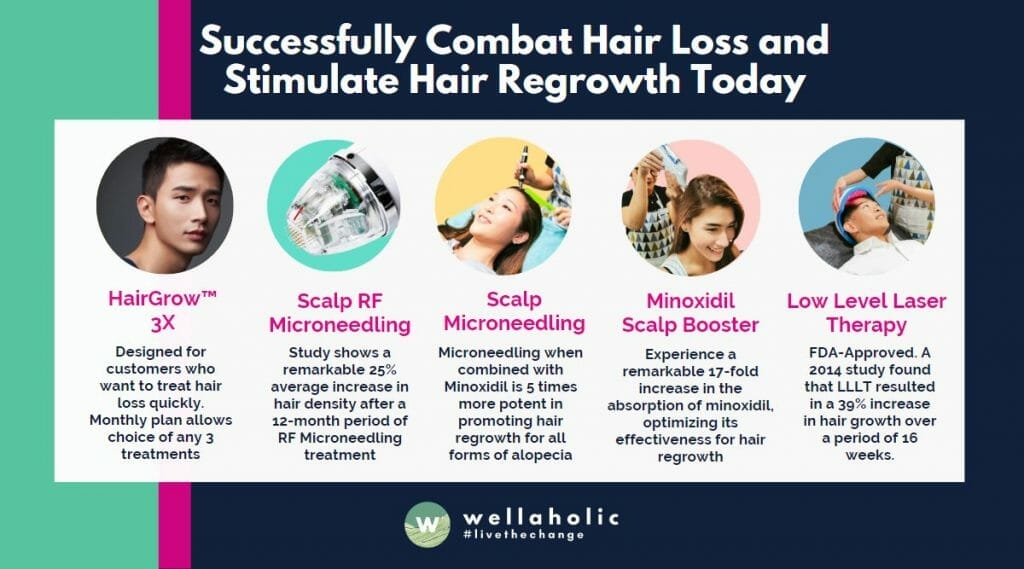 Experience the power of choice with HairGrow™ 3X, your gateway to three scientific hair regrowth treatments at an unbeatable price for the most effective hair regrowth.