THYROID SUPPORT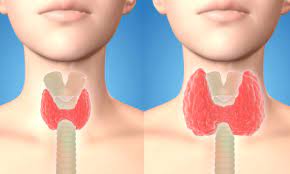 SUPPORTS HEALTHY THYROID FUNCTION AND METABOLISM. WITH IODINE AND TYROSINE, THE TWO BUILDING BLOCKS NECESSARY TO SYNTHESISE THYROID FUNCTIONS.  
Thyroid disorders can range from a small, harmless goiter (enlarged gland) that needs no treatment to life-threatening cancer. The most common thyroid problems involve abnormal production of thyroid hormones. Too much thyroid hormone results in a condition known as hyperthyroidism.
Thyroid Support Supplement by Wellaholic supports healthy thyroid function and metabolism. It contains iodine and tyrosine, the two building blocks necessary to synthesise thyroid functions. ​

​Suggested Use: One capsule, taking once daily preferably with meals.