COLLAGEN PEPTIDES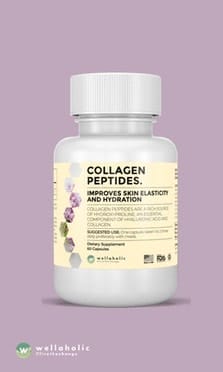 COLLAGEN PROVIDES THE INFRASTRUCTURE OF THE MUSCULOSKELETAL SYSTEM, ESSENTIAL FOR MOBILITY. THE INTAKE OF COLLAGEN ENSURES THE COHESION, ELASTICITY AND REGENERATION OF SKIN, HAIR, TENDON, CARTILAGE, BONES AND JOINTS.
Collagen peptides are a rich source of hydroxyproline, an essential component of hyaluronic acid and collagen. ​Made in USA under a certified FDA facility.
Suggested Use: One capsule, taking once or twice daily preferably with meals.