Blood Pressure Support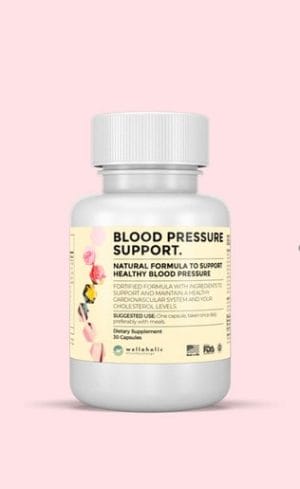 FORTIFIED FORMULA WITH INGREDIENTS TO SUPPORT AND MAINTAIN A HEALTHY CARDIOVASCULAR SYSTEM AND YOUR CHOLESTEROL LEVELS.
Uncontrolled high blood pressure can lead to complications including: Heart attack or stroke. High blood pressure can cause hardening and thickening of the arteries (atherosclerosis), which can lead to a heart attack, stroke or other complications. Blood Pressure Support helps you support a healthy blood pressure.
Suggested Use: One capsule, taking once daily preferably with meals. ​​