Wellaholic Gives Back – Food From The Heart
From 2021, Wellaholic will be doing our part to give back to the community, with your kind help and support. Through Giving.sg, an initiative by the National Volunteer & Philanthropy Centre (NVPC), Wellaholic will be choosing a charity a month to donate to. We will be supporting Food From The Heart for the month of December 2021.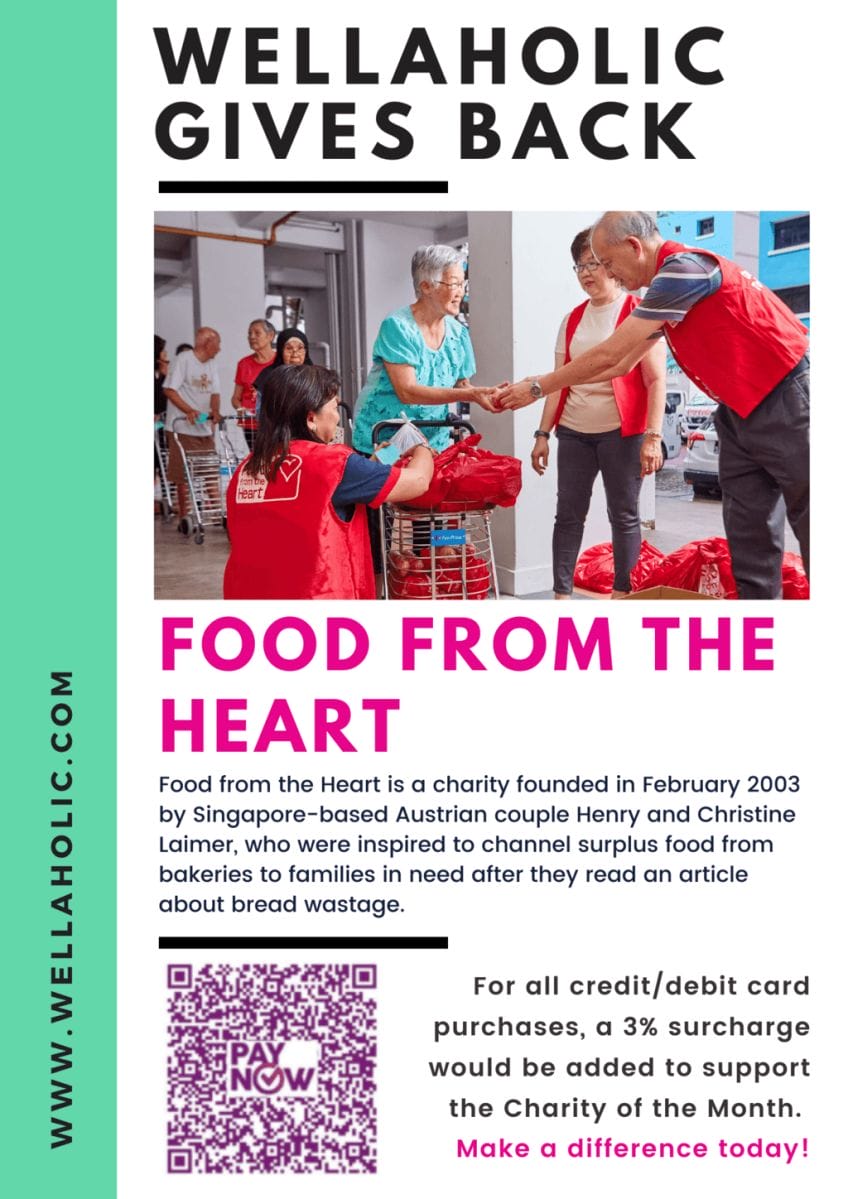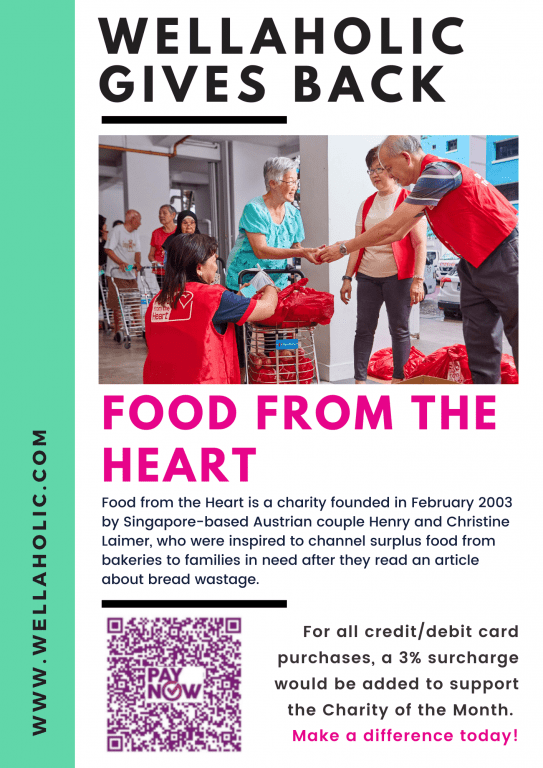 ---
About the Charity
Food from the Heart is a charity founded in February 2003 by Singapore-based Austrian couple Henry and Christine Laimer, who were inspired to channel surplus food from bakeries to families in need after they read an article about bread wastage.
Today, Food from the Heart is Singapore's foremost independent food charity with IPC status that makes a tangible and meaningful contribution to fighting hunger through bread rations and food packs. With the support of donors, food industry partners and more than 10,000 volunteers, Food from the Heart made a difference to the lives of 53,700 people throughout Singapore by distributing S$6.35 million worth of food in 2020.
---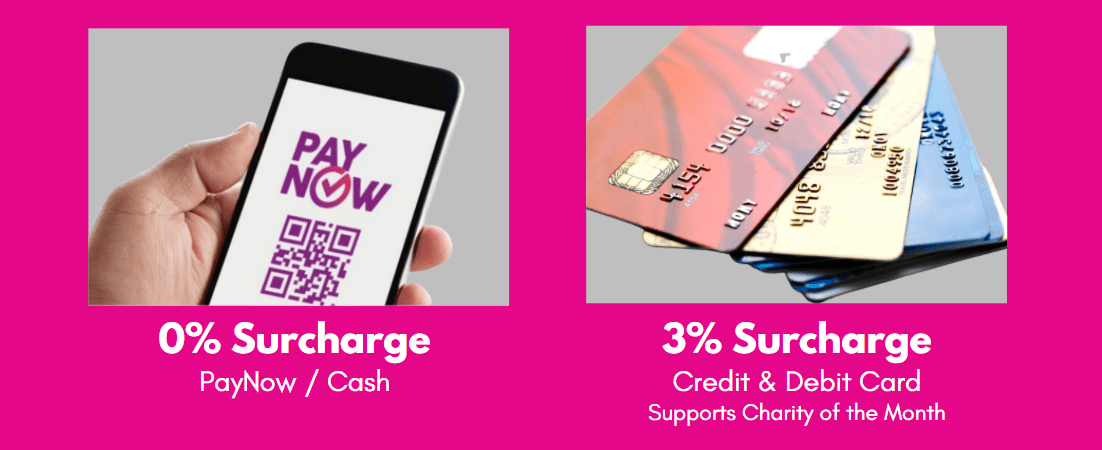 3% Credit Card Surcharge
Wellaholic has been bearing the cost of 3% credit card surcharge. Surcharges are fees that merchants apply to your transactions to help them cover the cost of accepting credit card payment methods.
From 1 Jan 2021, Wellaholic will impose a 3% surcharge for all credit card payments, which will support our monthly month for the Charity of the Month.
You will be glad to know that as part of the Singapore Fortitude Budget, the government is matching donations to charity dollar-for-dollar till 31 March 2022. The impact of your donation will be doubled.
No Surcharge for PayNow or Cash Payments
To avoid paying the surcharge, you can choose to pay either in cash or via PayNow.
Together We Can Make a Difference
Together we can make a difference! Let's work together to build a City of Good – a Singapore where individuals, organisations and leaders come together to give their best for others.
Giving our best for others means moving away from a 'me-first' mindset and being other-centred. A City of Good is where we value people first, and become a Singapore that cares. City of Good fuels the national Singapore Cares movement to build a caring and inclusive home for all, where care is an integral part of our Singaporean identity and way of life.
---