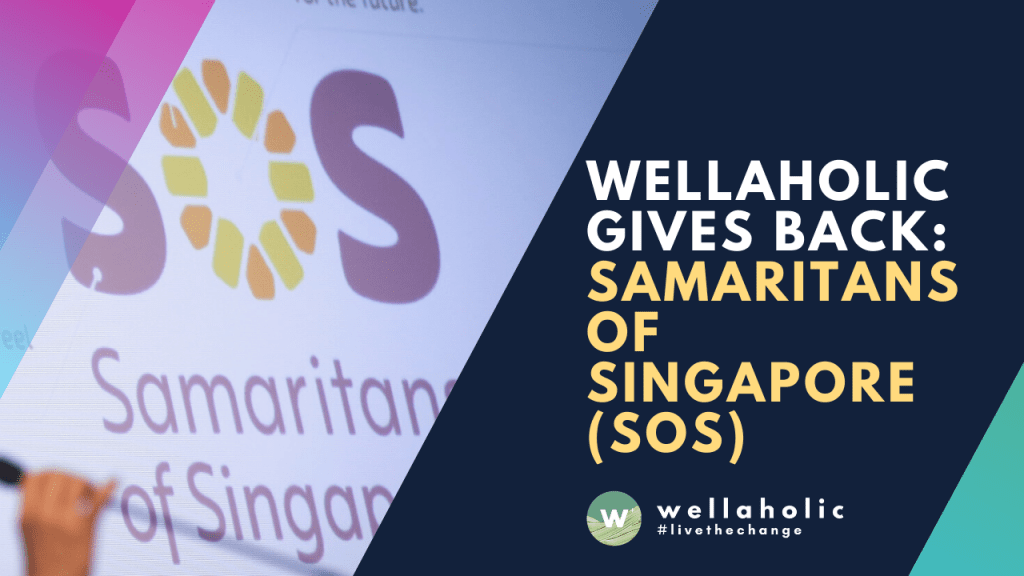 Wellaholic Gives Back – Samaritans of Singapore (SOS)
From 2021, Wellaholic will be doing our part to give back to the community, with your kind help and support. Through Giving.sg, an initiative by the National Volunteer & Philanthropy Centre (NVPC), Wellaholic will be choosing a charity a month to donate to. We will be supporting Samaritans of Singapore (SOS) for the month of November 2021.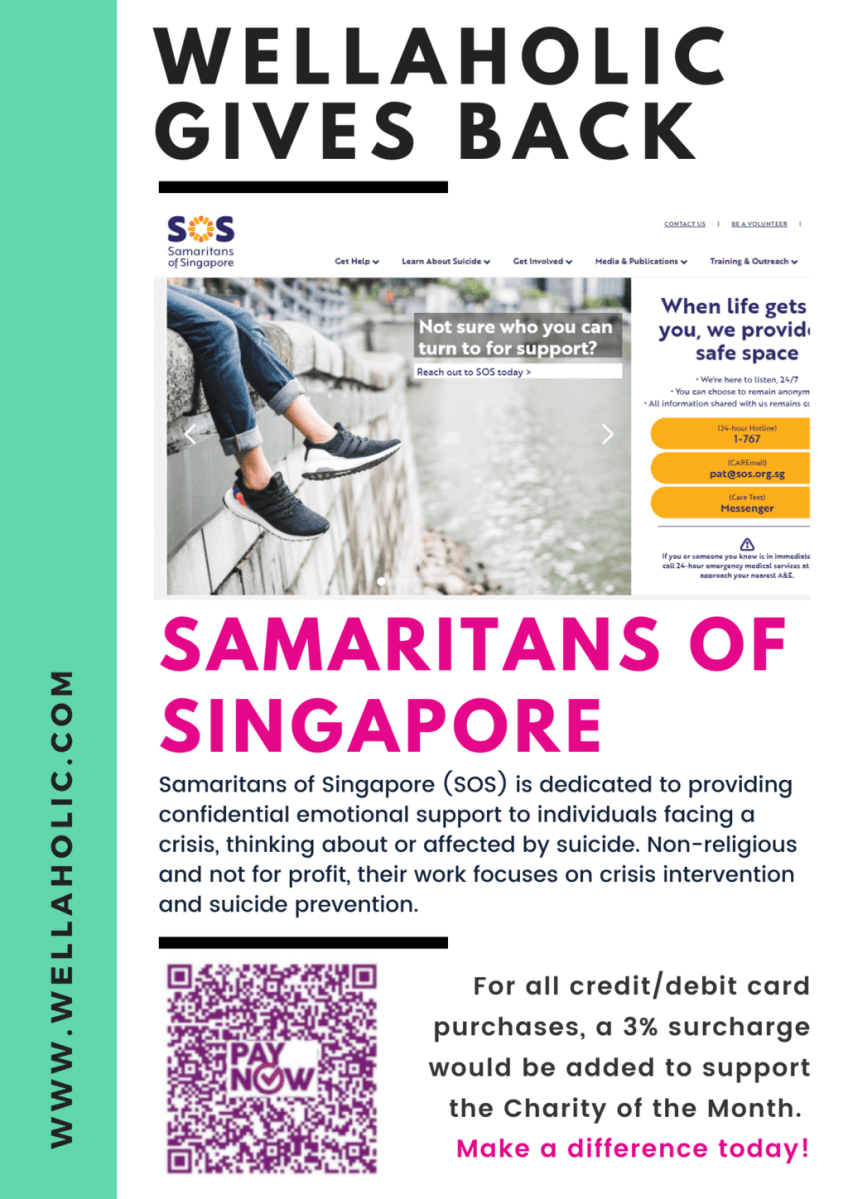 ---
About the Charity
Samaritans of Singapore (SOS) is a non denominational, non-profit suicide prevention centre. Since its establishment in 1969, SOS has developed into a professionally run and managed organisation. It adopts a holistic approach to suicide, focussing on suicide prevention, intervention and postvention.
SOS is a member of the National Council of Social Service and is supported by the Community Chest. SOS is also affiliated to American Association of Suicidology (AAS), International Association for Suicide Prevention, Befrienders Worldwide, and International Federation of Telephonic Emergency Services (IFOTES).
With the mission to be an available lifeline to anyone in crisis, SOS offers emotional support to people in crisis, thinking of suicide or affected by suicide. All information shared with SOS is treated as confidential and people can choose to remain anonymous.
---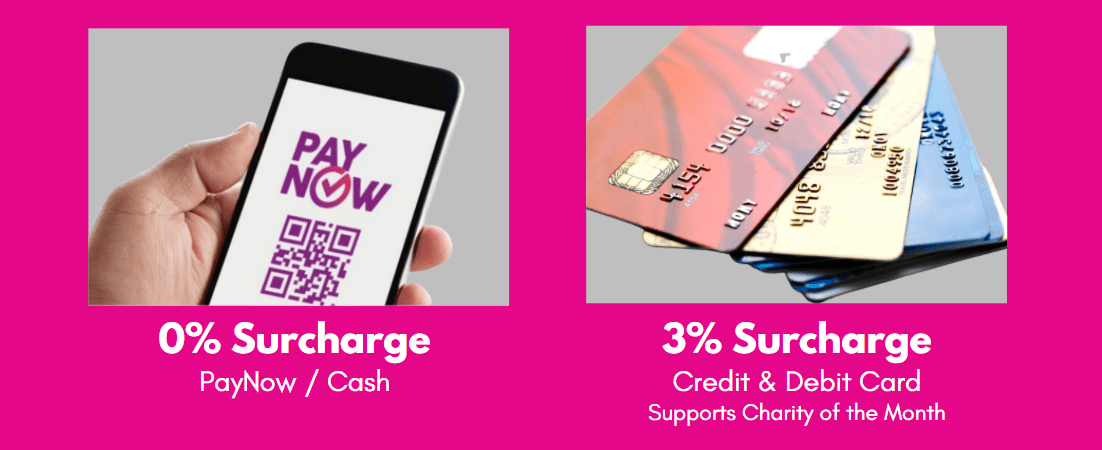 3% Credit Card Surcharge
Wellaholic has been bearing the cost of 3% credit card surcharge. Surcharges are fees that merchants apply to your transactions to help them cover the cost of accepting credit card payment methods.
From 1 Jan 2021, Wellaholic will impose a 3% surcharge for all credit card payments, which will support our monthly month for the Charity of the Month.
You will be glad to know that as part of the Singapore Fortitude Budget, the government is matching donations to charity dollar-for-dollar till 31 March 2022. The impact of your donation will be doubled.
No Surcharge for PayNow or Cash Payments
To avoid paying the surcharge, you can choose to pay either in cash or via PayNow.
Together We Can Make a Difference
Together we can make a difference! Let's work together to build a City of Good – a Singapore where individuals, organisations and leaders come together to give their best for others.
Giving our best for others means moving away from a 'me-first' mindset and being other-centred. A City of Good is where we value people first, and become a Singapore that cares. City of Good fuels the national Singapore Cares movement to build a caring and inclusive home for all, where care is an integral part of our Singaporean identity and way of life.
---