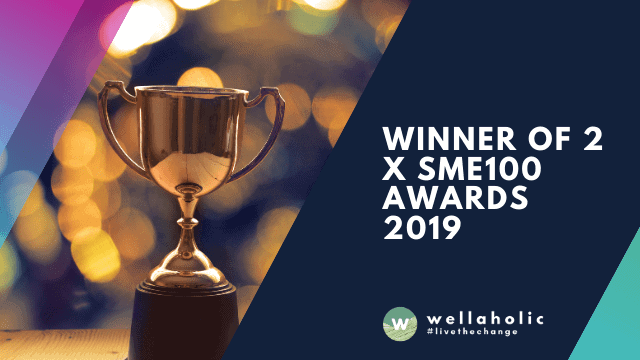 Winner of 2 x SME100 Awards 2019. Best Startup and Fastest Moving Companies
Wellaholic would like to thank all customers for helping us clinch not only the SME100 Fastest Moving Companies awards, but also the coverted Best Startup — accorded to only 2 of the many recipients.
We would also like to take this opportunity to extend our appreciation to all the staff that work tirelessly behind the scenes. The award is the testament of your hard work and dedication, and to the fact that Team Wellaholic is a family that can band together against all odds.
​
Three cheers for Wellaholic!!