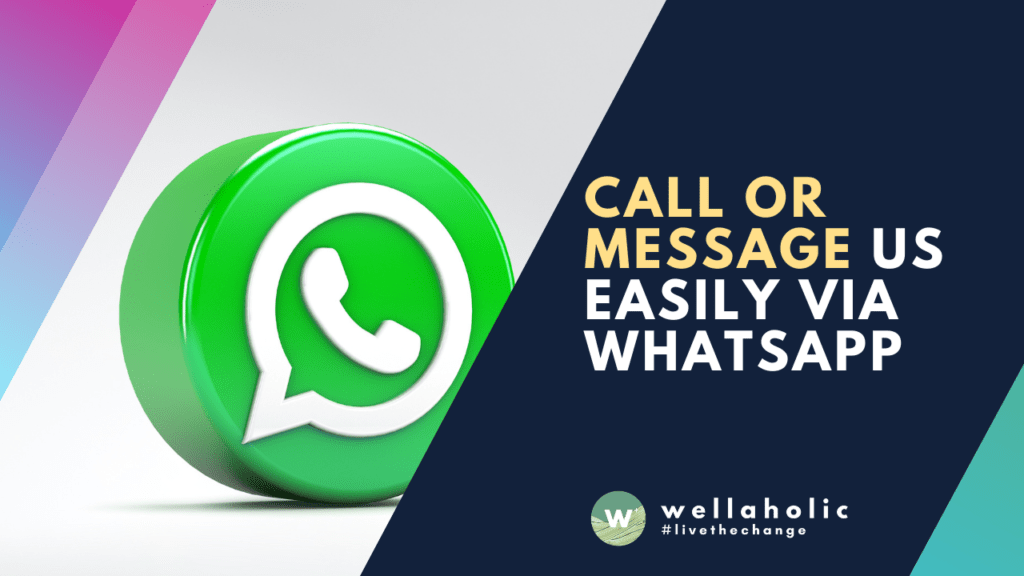 Call or Message Wellaholic Outlets Easily Via WhatsApp
---
Incorporating WhatsApp Call and Message
In order to provide a more seamless contact experience with our customers, Wellaholic is incorporating WhatsApp call & message functionality for all our outlets (except Lavender). This means that you can easily call our Hotline or our outlets via WhatsApp, and even leave a message. This will make it more convenient for us to return your call, or to message you to find out your needs.
Main Hotline: 8181 1814 (Whatsapp)
Farrer: 8853 3424 (Whatsapp)
Jurong East: 8499 4980 (Whatsapp)
Kovan: 9058 5640 (Whatsapp)
Lavender: 6816 8038
Orchard: 8869 5640 (Whatsapp)
Somerset: 8856 1338 (Whatsapp)
Tg Pagar: 8499 8984 (Whatsapp)
Upper Changi: 9239 5823 (Whatsapp)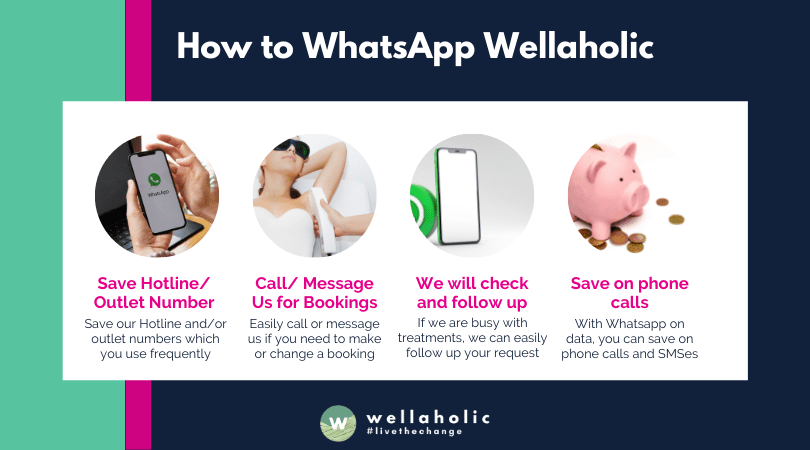 ---
Recommended Steps to Take
These are the recommended steps for a seamless customer journey with Wellaholic:
Save Wellaholic's hotline (81811814) and your favourite outlet's mobile in your contact list for easy reference.
Need to make or reschedule a booking? You can easily WhatsApp us via call or text.
If our consultants are busy, they can now easily check the WhatsApp text/calls and then follow up with your requests.
You can also save on any additional calls or SMSes as you will be using voice/text via data.
We hope this initiative will help make your experience with Wellaholic an even better one!
---
Alternatively, Live Chat Us
Alternatively, you can also live chat Wellaholic via the button below. Our live chat is manned by our team, and we will be able to help assist with any of your queries.