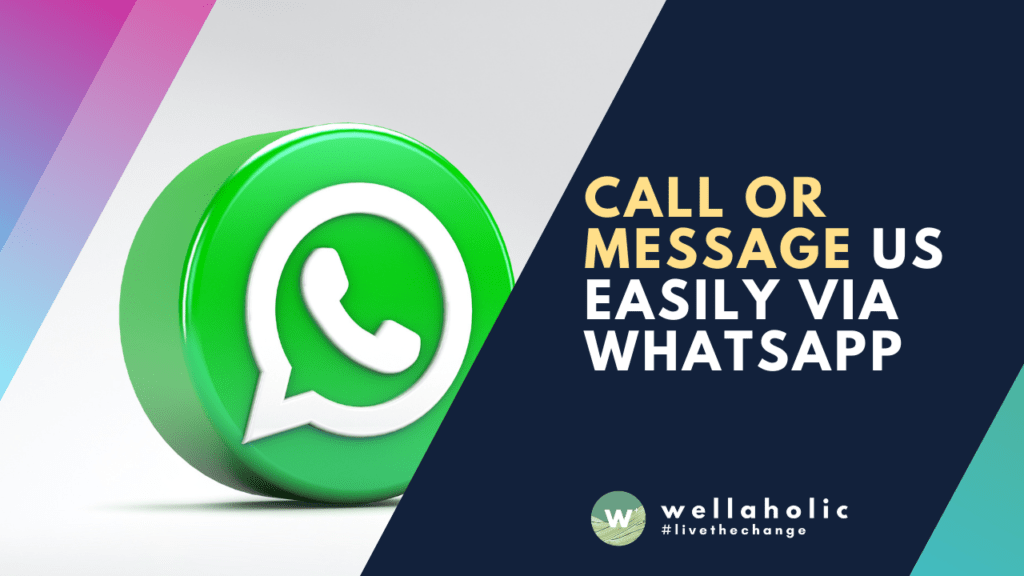 Call or Message Wellaholic Outlets Easily Via WhatsApp
In order to provide a more seamless contact experience with our customers, Wellaholic is incorporating WhatsApp call & message for all our outlets (except Tai Seng and Lavender). This means that you can easily call our Hotline or our outlets via WhatsApp, and even leave a message. This will make it more convenient for us to return your call, or to message you to find out your needs.
Main Hotline: 8181 1814 (Whatsapp)
Tai Seng: 6816 8088
Bright Hill: 8852 3499 (Whatsapp)
Tg Pagar: 8499 8984 (Whatsapp)
Jurong East: 8499 4980 (Whatsapp)
Lavender: 6816 8038
Kovan: 9058 5640 (Whatsapp)
Orchard: 8869 5640 (Whatsapp)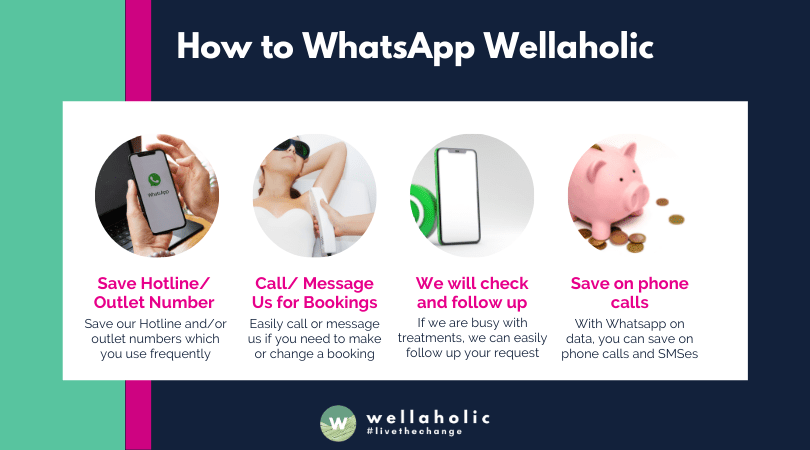 These are the recommended steps for a seamless customer journey with Wellaholic:
Save Wellaholic's hotline (81811814) and your favourite outlet's mobile in your contact list for easy reference.

Need to make or reschedule a booking? You can easily WhatsApp us via call or text.
If our consultants are busy, they can now easily check the WhatsApp text/calls and then follow up with your requests.
You can also save on any additional calls or SMSes as you will be using voice/text via data.
We hope this initiative will help make your experience with Wellaholic an even better one!