Hair Removal for Bodybuilders in Singapore
Introduction: Bodybuilders and hair removal
Bodybuilders and hair removal can go hand in hand. Many bodybuilders are also hair removal experts, as they know how important it is to keep their skin smooth and free from unwanted hair. Not only that, but many bodybuilders use hair removal products specifically designed for them, which means they're less likely to cause irritation or problems. Bodybuilders often remove hair from their bodies for aesthetic reasons. Hair removal methods for bodybuilders can be very different than those used for the general public. Waxing is the most popular method, but electrolysis is also used.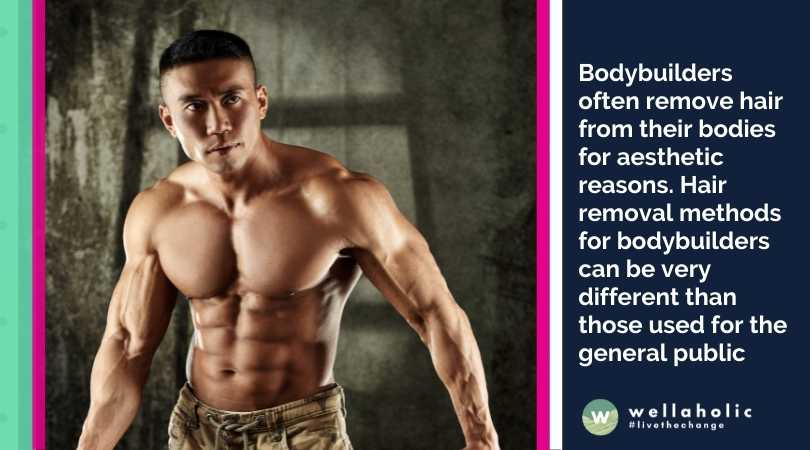 Methods of hair removal for bodybuilders or gymmers
There are many different methods of hair removal, and each has its own set of pros and cons. Some methods, such as waxing, can be painful but are relatively easy to do yourself. Others, like laser hair removal, require professional help but can be quite expensive. In the end, it's important to choose a method that is comfortable for you and fits your lifestyle.
There are many methods of hair removal, but the most common are shaving, waxing, and electrolysis. Shaving is the most popular method because it is easy to do and doesn't require any special equipment. Waxing is a good choice if you want to remove hair from areas that are hard to reach, like your legs. Electrolysis is the most effective method of hair removal, and it is also the most expensive.
Benefits of hair removal for bodybuilders or gymmers
There are many benefits to hair removal. For one, it can improve your appearance. Plus, it's a great way to get rid of body hair that you don't want showing. Some people also find it therapeutic to remove hair from specific parts of their body. There are a variety of methods available, so you can find one that works best for you.
Bodybuilding is a sport that requires intense dedication and hard work. It can be quite frustrating when your body doesn't cooperate and you can't seem to get that "perfect" physique. One of the ways to improve your physique is by removing hair from your body. There are many benefits to hair removal for bodybuilders. First and foremost, it can help reduce the amount of time spent on grooming. Second, it can help maintain a consistent appearance throughout the week. Third, hair removal can help avoid any potential issues with ingrown hairs or razor burn. Fourth, it can be a great way to improve mental focus and clarity. Finally, hair removal can also help eliminate distractions during training sessions and competitions.
Hair Removal for Bodybuilders at Wellaholic
SHR's Advanced Fluorescence Technology (AFT) In-Motion laser hair removal technology is a breakthrough in customer comfort and effectiveness of treatments. SHR or Super Hair Removal technology heats the skin gently through the melanin and the stem cells with low energy but high frequency. SHR uses only 50% of the energy for permanent hair removal. The remaining 50% is absorbed into the stem cells responsible for hair production.
SHR technology is newer and more effective than IPL hair removal. SHR causes minimal pain due to the cool touch laser hair removal methodology as compared to IPL. SHR can cover all parts of the body such as hair removal for face, arms, legs, underarms, etc. SHR causes less discomfort as compared to IPL hair removal. SHR is also suitable for all hair types and skin tones as compared to IPL, making it an effective means for permanent hair reduction.
Why is Wellaholic's SHR Ideal for Bodybuilders and Gymmers?
At Wellaholic, we administer as many SHR shots as needed for the most effective hair removal. You only pay a single price and relax while our experienced consultants do their magic to target hair follicles to help you achieve smooth skin. Research shows that permanent hair reduction is better achieved with a slower by longer process of heating, which makes SHR hair removal a more preferred choice than IPL.
Wellaholic's SHR Prestige Unlimited plan covers laser hair removal for all body parts including brazilian/boyzilian (both front and back) at an affordable monthly subscription. You can also choose our SHR Deluxe Unlimited plan if you do not need brazilian/boyzilian. Either way, you are a winner with Wellaholic, as we are the only hair removal provider in Singapore providing full body SHR hair removal at one single monthly pricing.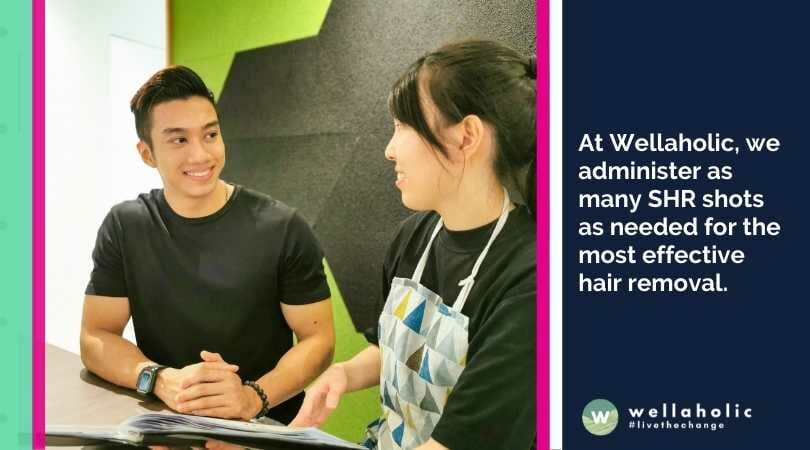 See Over 1800 Positive Reviews of Wellaholic (Customer Verifiable)
Pricing of SHR Hair Removal Treatments by Wellaholic
Wellaholic believes in providing pricing transparency, and hence all prices are published and updated on its website. Choose from unlimited monthly hair removal plans (with unlimited SHR hair removal shots) for unlimited body parts, or choose from per-session hair removal price plans. Wellaholic's hair removal prices are generally divided into the following categories: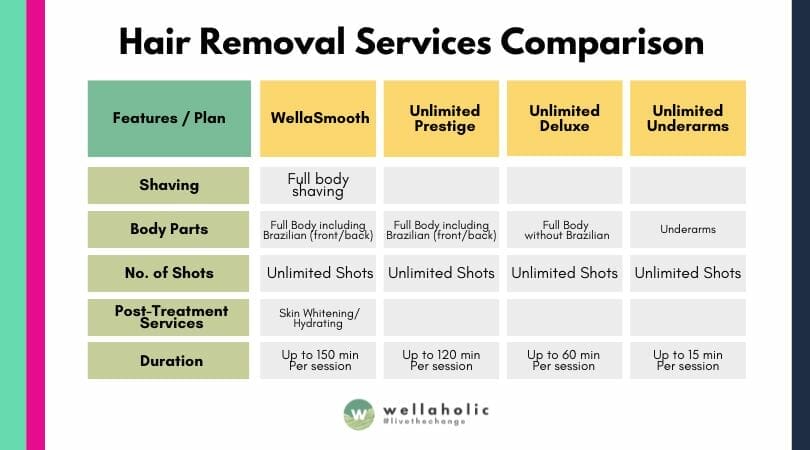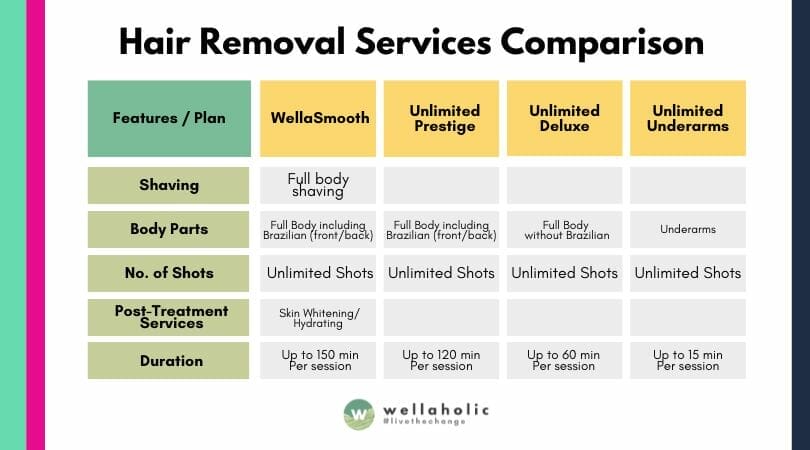 ---
---