Where to Remove Pubic Hair in Singapore
Introduction to Pubic Hair Removal
Pubic hair removal is a popular trend that has been growing in popularity over the past few years. There are many different methods of pubic hair removal, so it is important to find one that is right for you. Some people prefer laser hair removal, while others may prefer waxing or electrolysis. It is important to choose a method that is going to be comfortable for you and will result in a smooth, hair-free area.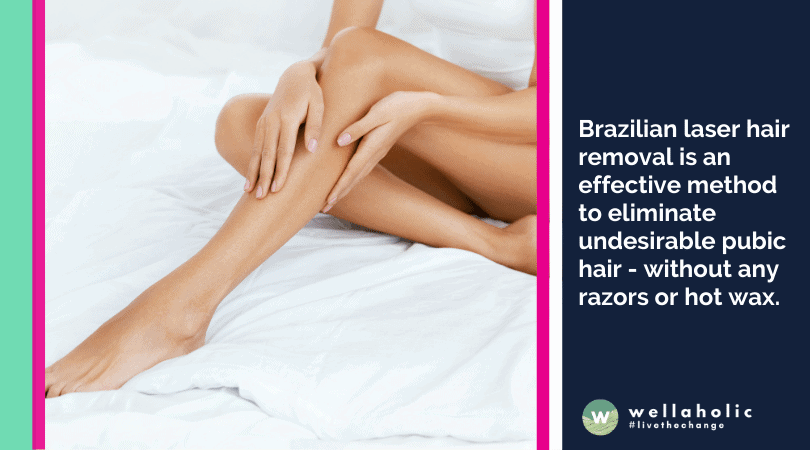 Reasons why people may want to remove their pubic hair
Pubic hair is a common body hair that can be found on the pubic area, typically on women but also on some men. It is composed of two types of cells: pilosebaceous and non-pilosebaceous. Pilosebaceous cells produce oil and sweat, while non-pilosebaceous cells secrete sebum. Pubic hair is generally a temporary change that occurs during puberty, but it can also persist throughout a person's life.
There are a variety of reasons why people may want to remove their pubic hair. Some women choose to do so because they feel that it is too visible or it is uncomfortable. Others choose to do so as a form of body modification or as part of a health and beauty regimen. There are also some people who believe that pubic hair is a sign of uncleanliness or that it is an indicator of sexual promiscuity.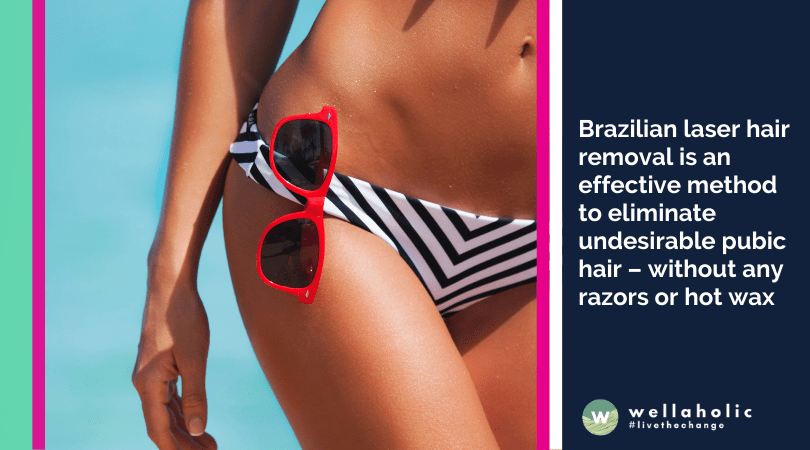 Types of hair removal methods
There are many types of hair removal methods available on the market today. Some methods use chemicals while others involve using blades, razors or electrical pulses. Many people prefer one type of hair removal method over another. Some people may prefer waxing while others may prefer laser hair removal. Ultimately, what is most important is that you find a method that works best for you and your hair type.
IPL Hair Removal
IPL stands for "intense pulsed light." This type of hair removal uses short-pulses of light to damage the hair follicle and therefore remove the hair. IPL is effective but can be painful, so it's best used on areas where you don't mind a little redness.
IPL hair removal is becoming more popular as people learn about its incredible results. IPL is a form of laser that uses short, intense pulses of light to destroy hair follicles. The treatment is safe and effective, and many people find it to be a much less invasive alternative to other hair removal methods.
Laser Hair Removal
Laser hair removal is a popular and effective method of removing unwanted hair. Lasers work by targeting the hair follicle and destroying it with heat. This results in permanent hairless skin. There are several types of lasers available, and each has its own specific benefits and drawbacks. Laser hair removal can be expensive, but it's typically more affordable than other methods like waxing or electrolysis. In general, laser hair removal is a safe and effective way to remove unwanted hair.
Waxing
Waxing is a popular form of hair removal because it can be done at home with little effort and no pain. Wax is applied to the skin in strips that are then pulled off one by one. It works best on finer hairs, but can be slightly painful if done incorrectly.
Shaving
Shaving is the most common form of hair removal and is the least expensive option. It works best on coarse, coarser hairs. To get the most benefit from shaving, use a sharp blade and shave in a direction that Increases the surface area of the skin being shaved. Shave every day if possible to achieve optimal results.
Best hair removal method for pubic har
There are many hair removal methods that people can choose from when it comes to their pubic area, but the best method for someone may vary depending on their own skin type and preferences. Some people may prefer laser hair removal, while others may prefer waxing or electrolysis. It is important to find a method that is effective and comfortable for you, as any kind of hair removal can be painful at first.
Wellaholic's WellaSmooth All-inclusive Hair Removal for removing pubic hair
Designed for an all-inclusive fuss-free full-body permanent hair removal experience. Includes all-that-you-require shaving service. Includes Post-Treatment Therapy (PTT) with AfterGlow. Smooth and glowing skin that will wow everyone. For both men and women, by male and female therapists.
WELLASMOOTH™ COVERS ALL BODY PARTS
With WellaSmooth™, you can have hair removal for all body parts including brazilian/boyzilian. This includes both the front and back (crack) areas. What's more, full body shaving is included. Pay one price and put your mind at ease while our consultants work their magic for permanent hair reduction.
WELLASMOOTH™ INCLUDES ALL THE KEY HAIR REMOVAL SERVICES:
SHR Permanent Hair Removal PRESTIGE Unlimited – Enjoy our bestseller SHR treatment for all body parts
Unlimited Shaving Service – Enjoy unlimited shaving service on all body parts
PTT with AfterGlow – Enjoy post-treatment whitening or hydrating therapy followed by AfterGlow red-light treatment
Find out more via the button below.
---