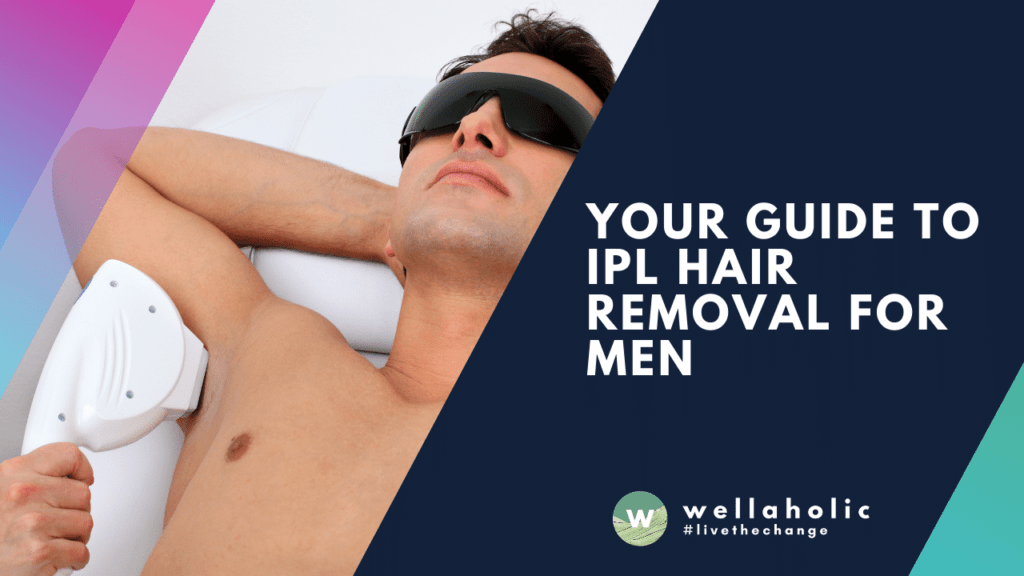 Your Guide to IPL Hair Removal for Men
Introduction to IPL Hair Removal
IPL hair removal or elimination is now also used by guys, as it was a body hair removal treatment initially introduced to ladies. IPL for guys is rather accepted in society today, as men have more hair than women. It makes personal grooming for them a hard job, which makes more sense for them to use it if men want to achieve a hair-free and tidy body. One of the most common locations for men to use IPL hair removal is the underarm. Underarm hair removal is very common, you would never ever see a muscular design with armpit hair, which is why this is among the first locations men should attempt.
You could definitely achieve armpits without hair with easy grooming tools, but shaving it would leave an unsensational feeling and a look not as clean, while pulling it out can cause injuries! IPL hair removal on the other hand is a permanent hair removal method, and is very effective at accomplishing that tidy, hairless appearance, and does not injure all that much. If you are looking to having a smooth, hair-free skin, then this hair removal is ideal for you.
How Does IPL Hair Removal Work?
Primarily, IPL (or intense pulse light) uses a single pulse of energy, at high intensity, which targets the client's hair follicles and melanin. IPL merely works by releasing light energy in multiple wavelengths straight into the dermis. Melanin is produced in specialised cells called melanocytes. The extremelight energy from IPL is converted into heat and has the ability to cause damage to the hair roots without triggering too much damage to the skin. This makes IPL more suitable for individuals with darker and coarser hair. Facilities which offer IPL include Japan IPL, Musee Platinum as well as Mode Aesthetics.
A person with fairer skin will likely require more sessions as the IPL hair elimination technology is less efficient on them. On the other hand, while IPL works for darker-skinned individuals, they might have more unpleasant session (i.e. PAIN!) because their skin will be soaking up more heat which would then be equated into discomfort when the heat impacts the nerves.
What is SHR or Super Hair Removal?
SHR or Super Hair Removal is a fairly more recent technology which utilizes gentler pulses of energy however at a greater frequency. This laser hair removal innovation enables the skin to be heated up carefully, but with the rapid pulses of light energy, the energy is then accumulated by the skin. While 50% of the energy is targeted at the melanin (comparable to IPL), the other 50% targets the stem cells responsible for hair production.
This is a very important indicate note as SHR thereby targets both great and coarse hairs as unwanted hairs. Eventually, this results in less pain and discomfort, yet an improved efficacy. SHR as compared to IPL is more effective for all hair colours and all skin types.
Because of the gradual build-up of the energy into the skin, there is less trauma and irritation on the skin– making it perfect and ideal for everyone, regardless of complexion and even for customers with sensitive skin. In fact, SHR is frequently thought about to be one of the very best laser hair removal treatments in Singapore given the numerous technologies. SHR hair removal is really ideal for Boyzilian Hair Removal as it is more gentle on the skin.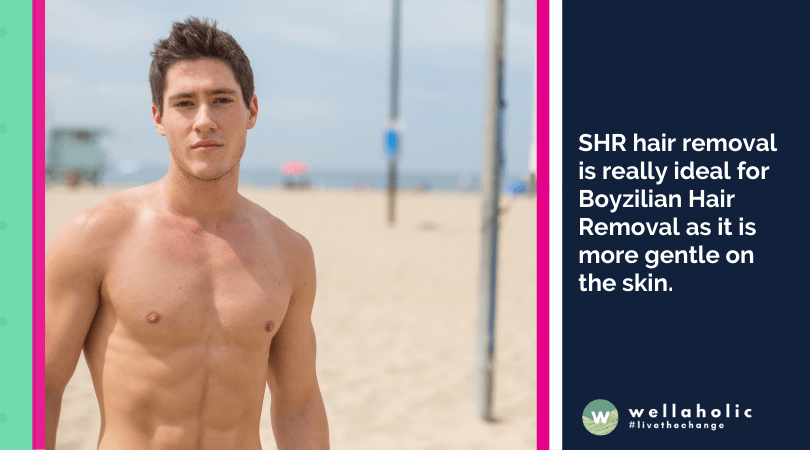 How is a SHR Permanent Hair Removal Session Like?
SHR In-motion laser hair removal technology covers more areas and all body parts such as hair removal for face, arms, legs, underarms, etc. SHR is also able to target the stem cells and hairs responsible for hair growth. ​SHR is effective at 640nm to 1200nm range to target different types of hairs regardless of hair color, skin color and even sensitive skin. SHR fires 10 shots per second and can target the layer of skin completely in a few minutes, thus saving time per treatment session.
SHR hair removal is ideal for all skin tones for the entire body, be in the chest hair, facial hair and hairs at the private regions.
Wellaholic is the pioneer for SHR Hair Removal
Wellaholic is pleased to be among the first few establishments to use SHR Laser Hair Removal since 2016. In order to assist our customers with their objective of attaining a smooth skin, Wellaholic offers cost-competitive Monthly Unlimited Packages which permits consumers hair elimination on all body areas (consisting of Brazilian or Boyzilian) at an inexpensive monthly cost.
In addition, Wellaholic's SHR devices are serviced and adjusted regularly to ensure optimum efficacy. Our personnel are likewise trained to make sure that the best experience towards permanent hair removal for our customers.
Pricing of SHR Hair Removal Treatments by Wellaholic
Wellaholic believes in providing pricing transparency, and hence all prices are published and updated on its website. Choose from unlimited monthly hair removal plans (with unlimited SHR hair removal shots) for unlimited body parts, or choose from per-session hair removal price plans. Wellaholic's hair removal prices are generally divided into the following categories: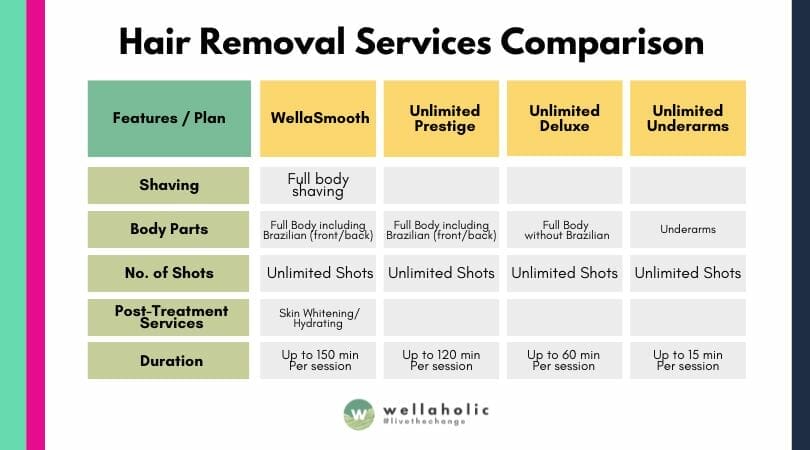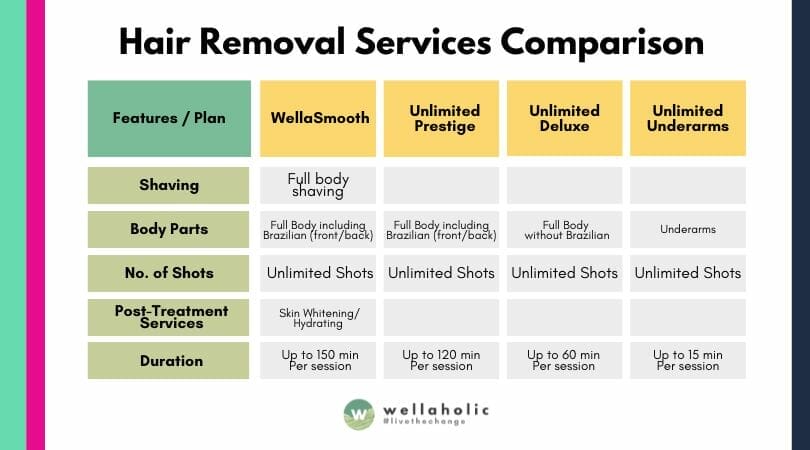 ---
---