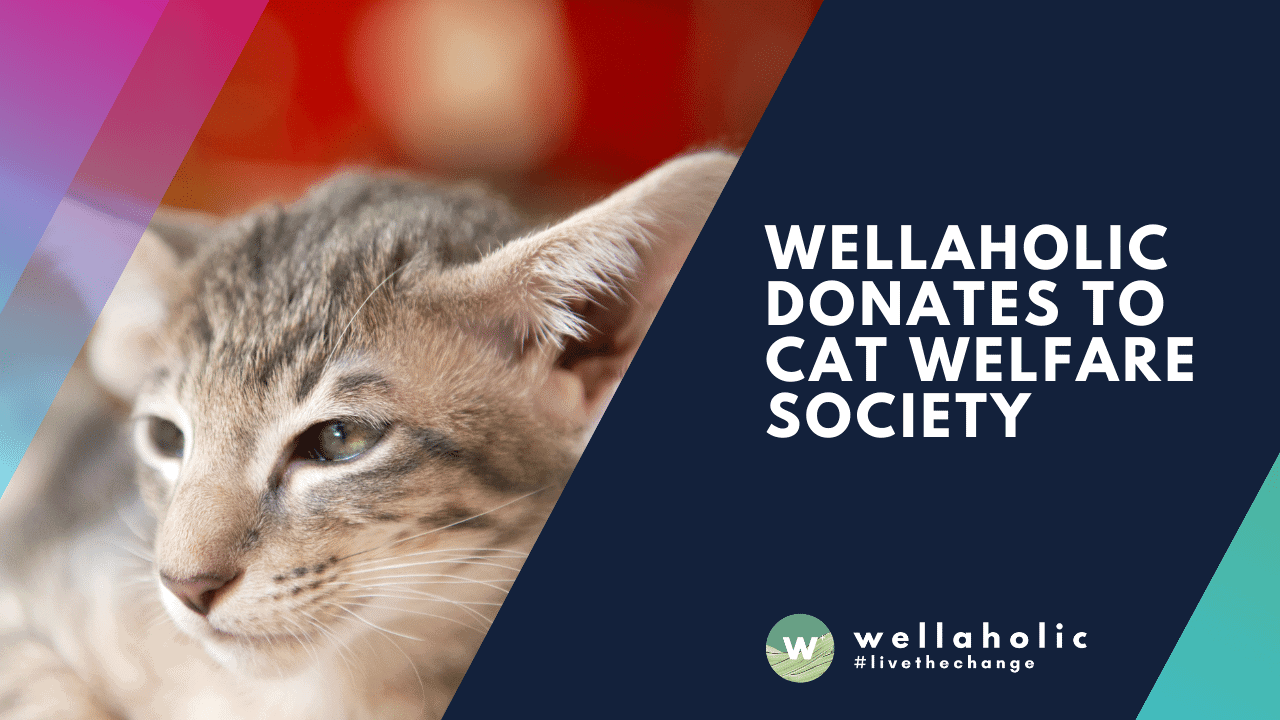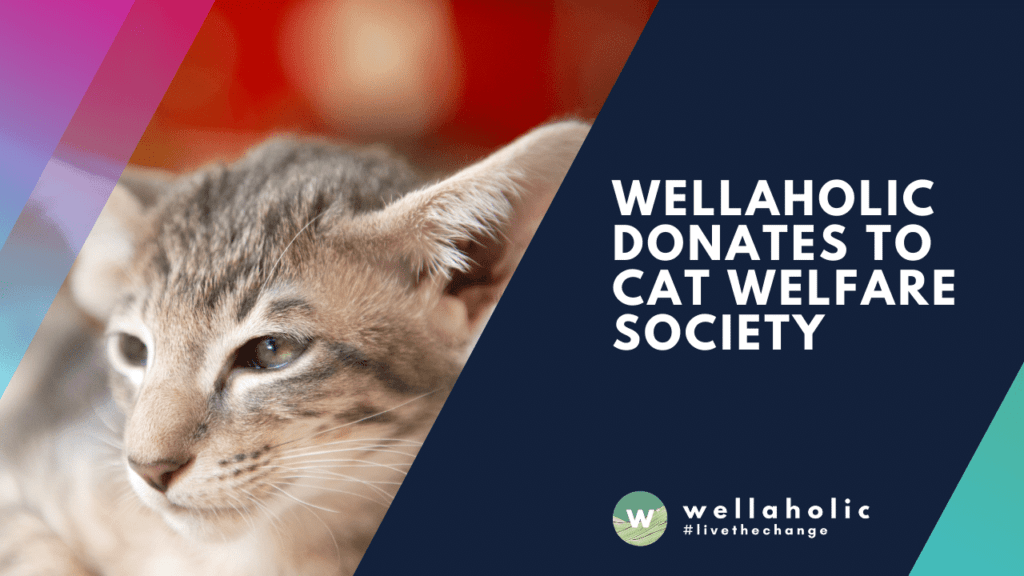 Wellaholic makes our first donation to the Cat Welfare Society
Thanks to the contributions of our customers, Wellaholic has made our first donation with the Cat Welfare Society as the beneficiary. Cat Welfare Society is primarily funded by donations and receives governmental support for approximately 30-40% of the sterilisations that it pays for each year. Despite the lack of steady funding, they have come this far thanks to the kindness of donors and volunteers.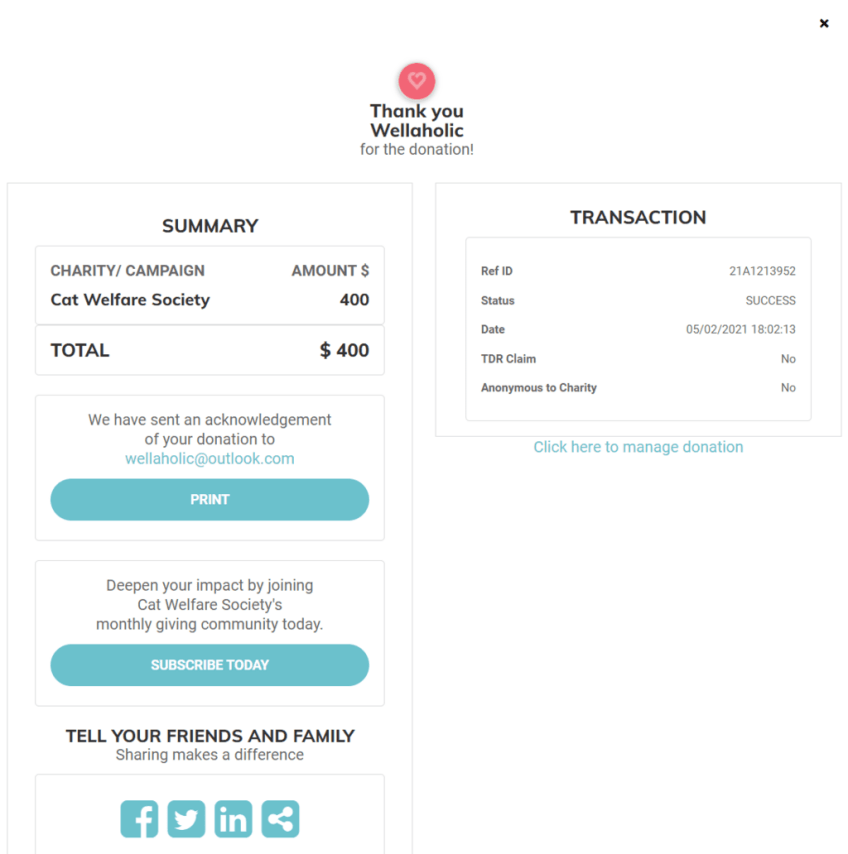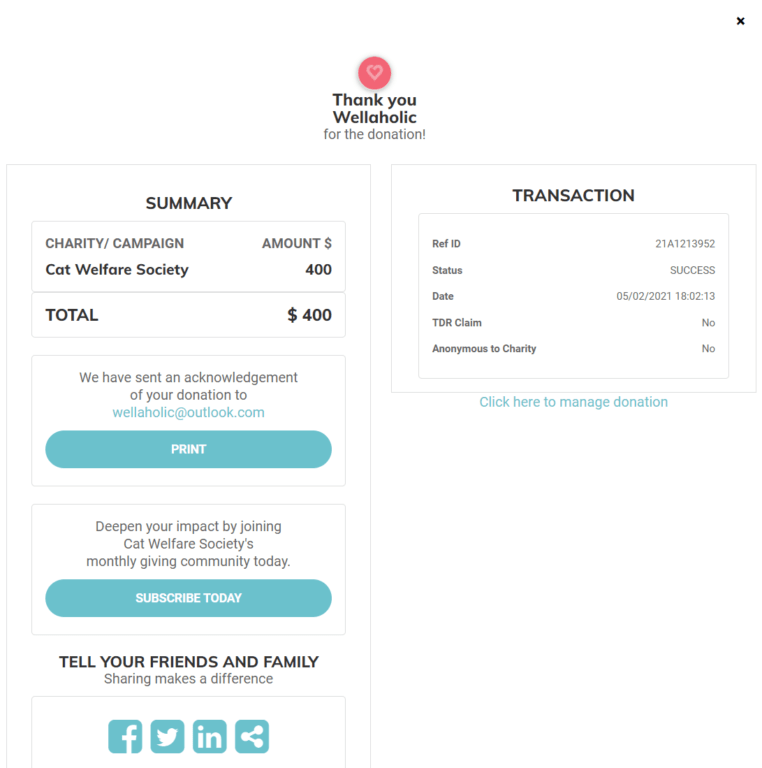 Cat Welfare Society's Appeal
The Cat Welfare Society's consistent efforts in humane stray management has come at a price. As a charity committed to saving lives, they continually exhaust their funds on sterilisation, mediation and other resources to support their caregiver network as well as helping low income families improve their living conditions and that of their cats.
Their work is far from over and they can't do it without you. They need your help to stay the course towards our vision of a humane, informed and responsible society. Please donate generously to save lives.
---