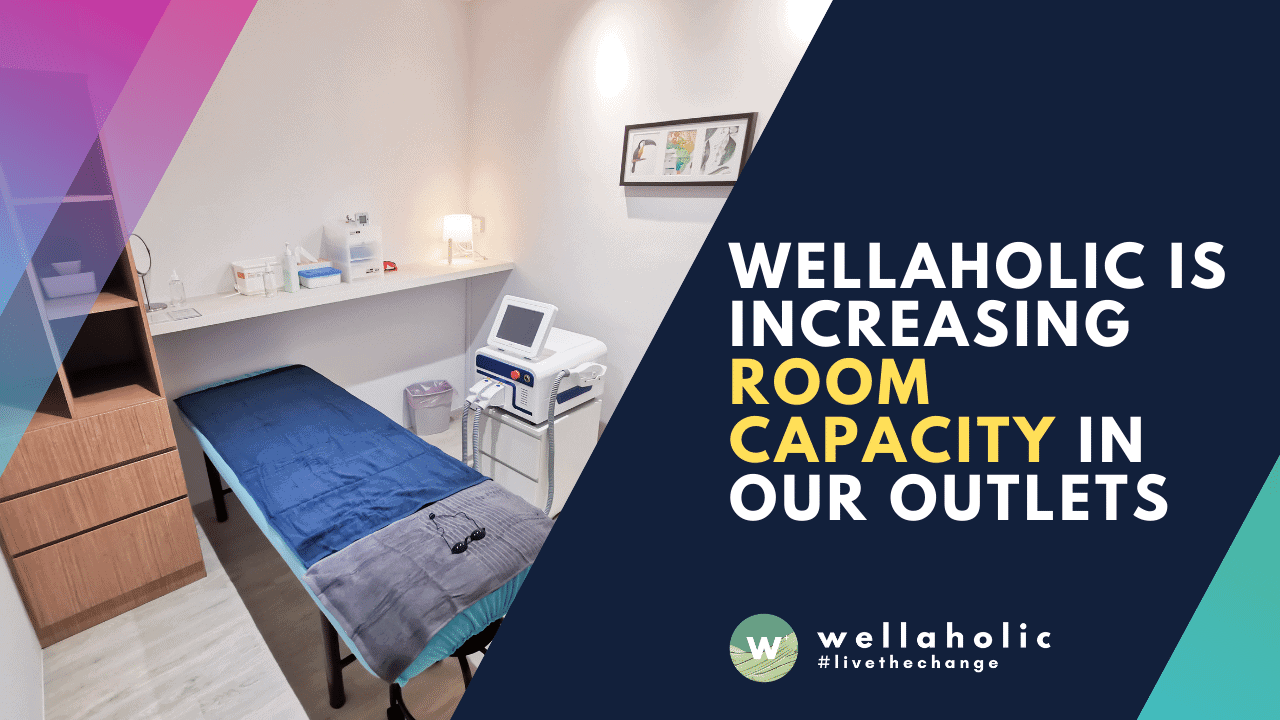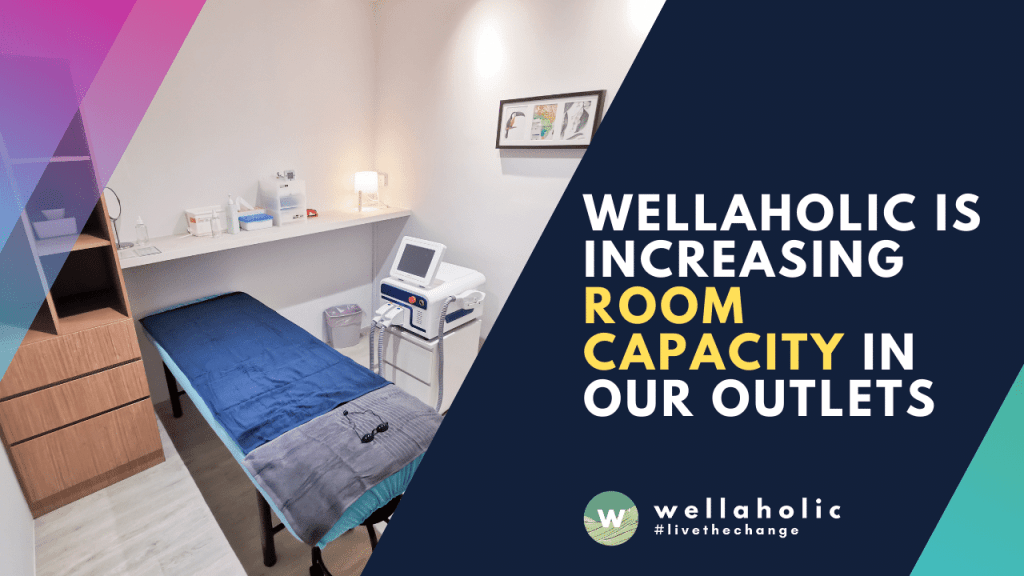 Wellaholic is Increasing Room Capacity in Our Outlets
Wellaholic Monitors Customer Booking Patterns
As part of Wellaholic's continual improvement to ensure availability of bookings, especially during peak periods, we constantly monitor our data analytics for customer booking patterns, for both peak and off-peak periods. This is for both weekdays, weekends as well as during public holidays. Wellaholic is one of the aesthetics services providers who are open almost every day of the year. This is part of our 2022 slogan: Quality Treatments, Honest Prices.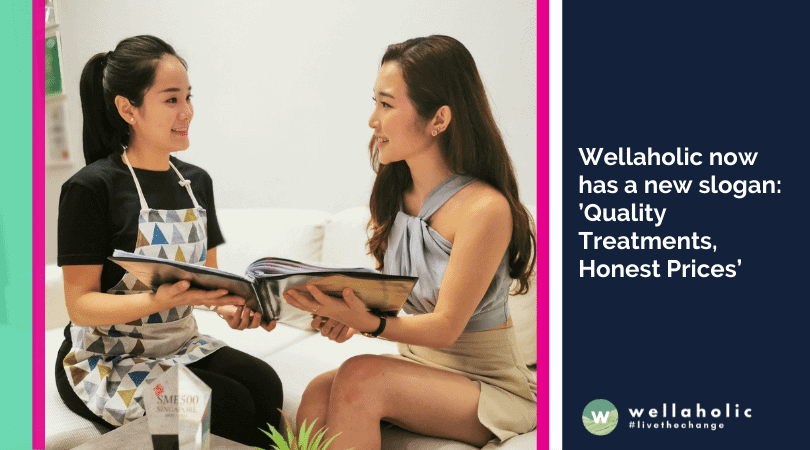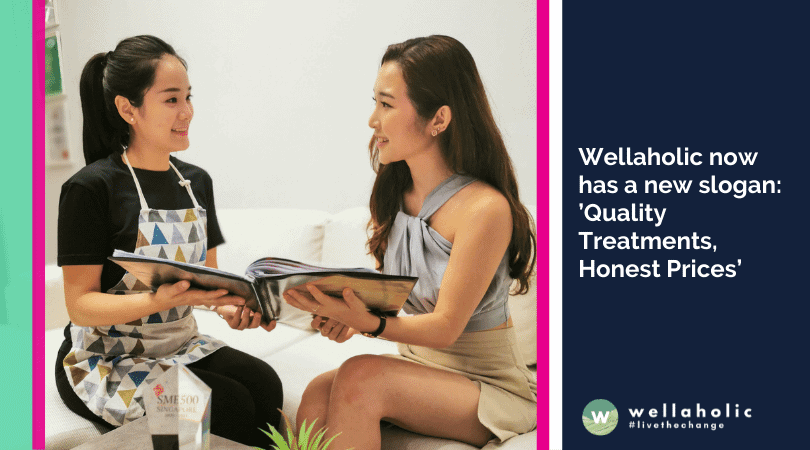 Wellaholic Increases Room Capacity in Several Outlets
Based on a comprehensive customer survey done, we have gathered valuable data on our customers' preferences for new Wellaholic outlets to serve you better. Based on this, Wellaholic has secured newer outlets which will help reduce the travelling time for many of our customers. These outlets will also be located close to MRT stations, to reduce the commuting time for our customers.
Here are where we're planning to have our new outlets, which should be up and running around mid-2022:
🌟 Near Upper Changi MRT
🌟 Near Ang Mo Kio MRT
🌟 Near Somerset MRT
As Wellaholic will be starting preparations for renovation in several of our new outlets, we will also be closing some of our existing outlets (namely, Wellaholic Bright Hill from 14 Feb 2022 and Wellaholic Tai Seng from 28 Feb 2022). This will allow us to shift some of the resources from these two outlets to our newer outlets. Meanwhile, we will be increasing the room capacity in several outlets, including Wellaholic Jurong East, Wellaholic Kovan and Wellaholic Lavender.
Wellaholic is also Updating Our Equipment
Wellaholic will be upgrading and updating our equipment as part of our vision to help customers see results with treatments that work. For effective treatments, the equipment need to be updated for their firmware, and equipment needs to be recalibrated. In short, we are doing the following:
a. Full upgrade of all SHR equipment to next-gen.
b. Replacement SHR probes for better hair removal efficacy.
c. Firmware upgrade and recalibration for all equipment.
d. Full upgrade of Microneedling equipment & facial probes.
Please kindly bear with us for the next few months as we make these improvements to serve all our customers better. The equipment update should be transparent to our customers, but we seek your kind understanding when you see boxes of supplies lying around, due to the space required for this massive upgrade exercise.
Quality Treatments, Honest Prices
For 2022, we're still striving to provide cutting edge treatments at transparent, affordable prices. We're actually very excited to announce new treatments in the new year! Watch out for our new Gold RF Microneedling machines, which we will launch after our comprehensive in-house research and testing.
Our commitment to transparency becomes a perfect complement to our quality treatments. We don't say this lightly: we don't do hard-selling. We don't have any trial sessions that distort the prices of our treatments. All our prices are stated clearly on our website, and on the brochures at our outlets. So, rest assured, you will have your peace of mind at Wellaholic. 
---