Science of Elight Facials (In-Depth Series) Part #2
Introduction
In this second segment of the Science of Elight series, we will share a bit more about the AfterGlow Red Light treatment and what it does for your skin. 
Ageing Skin and the Loss of Elasticity
As we age, we lose our skin's elasticity because we produce less collagen. Because of that, our skin loses its capability to bounce back in place. Several intrinsic and extrinsic factors contribute to the formation of fine lines and wrinkles.
Intrinsic factors are those that you have no control about such as your genes and your biological age. We will all grow old eventually and we cannot prevent time from aging us but we can grow old gracefully and concentrate on other factors that we can do something about.
External factors are those that our environment can influence such as cigarette smoking, drying effects of the weather, poor lifestyle and diet, exposure to harsh sun or too much UV-exposure, or by using harsh skin care products.
Using Red Light to Reverse Fine Lines and Wrinkles
Red light therapy powers up the cells to release Adenosine Triphosphate or ATP to increase the metabolism, cell regeneration, and cellular processes. The release of cellular energy makes the most of the nutrients, oxygen, detoxification, growth, and repair that is already started by exposure to red light treatment.
Red light therapy stimulates blood circulation and the development of new capillaries. Because of this, more nutrients and oxygen is delivered to the skin that results in a healthier radiance. This light stimulus gives you that instant glow that people associate with healthy and young skin.
Red light therapy also increases lymphatic system activity to reduce puffiness and swelling. Because of the increased blood circulation, the lymphatic system does a better job of removing excess fluids and wastes from the skin tissues. The results are instantaneous and can be noticed after the first and succeeding treatment.
​Red light therapy also boosts the production of collagen and fibroblasts. These two superheroes are what makes you achieve the youthful appearance over time. Collagen (together with elastin) gives your skin the elasticity, firmness, and fullness that somehow disappears when people age. The increased collagen and fibroblasts help reduce pore size, smooth out fine lines and wrinkles, and help improve and smooth out the texture of the skin.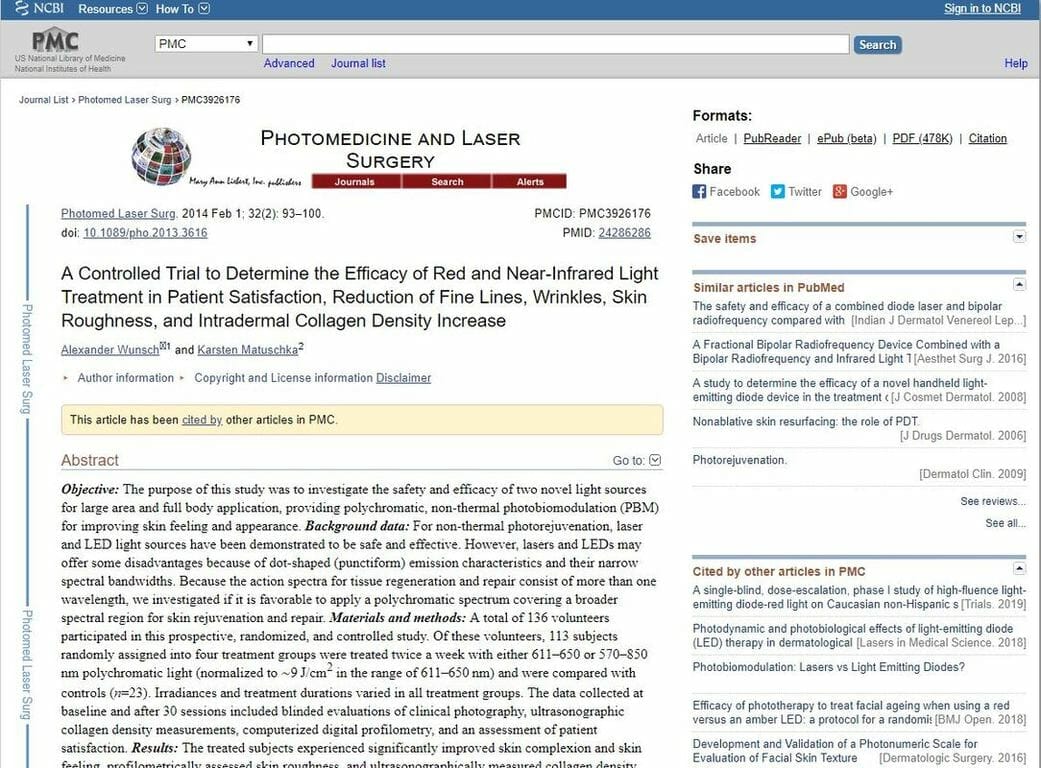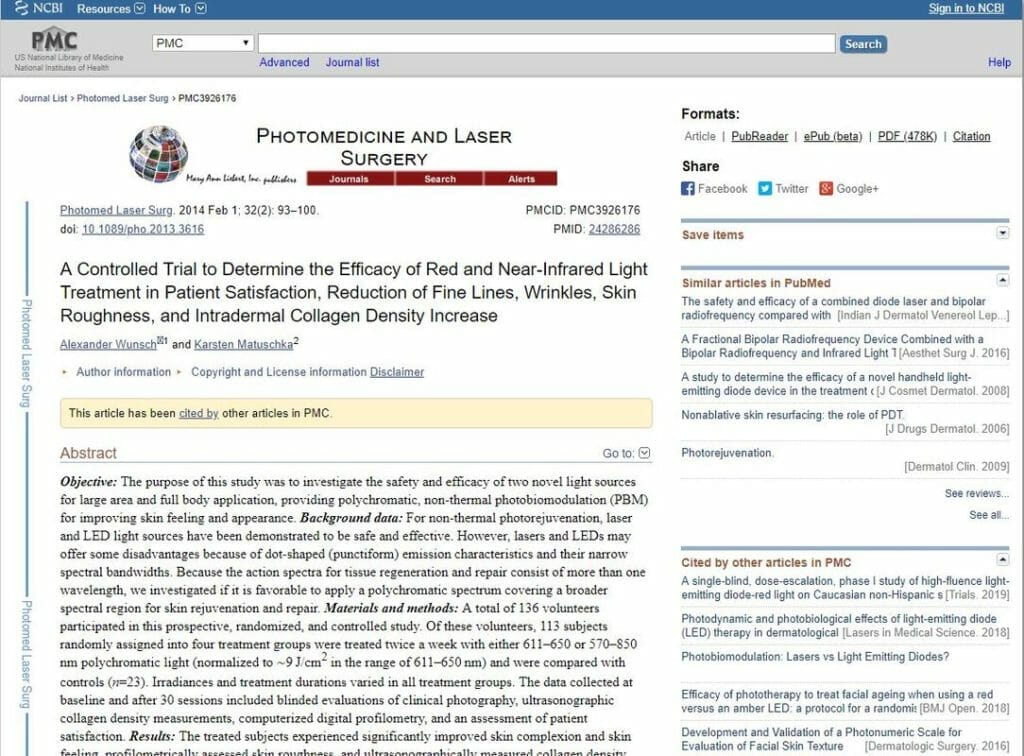 Case Studies on the use of Red Light to Reduce Fine Lines
A paper was published in the Photomag Laser Surg publication to investigate on the safety and efficacy of red light, involving 136 volunteers. Of these volunteers, 113 subjects randomly assigned into four treatment groups were treated twice a week with either 611–650 or 570–850 nm polychromatic light (normalized to ∼9 J/cm2 in the range of 611–650 nm) and were compared with controls (n=23). Irradiances and treatment durations varied in all treatment groups. The treated subjects experienced significantly improved skin complexion and skin feeling, profilometrically assessed skin roughness, and ultrasonographically measured collagen density.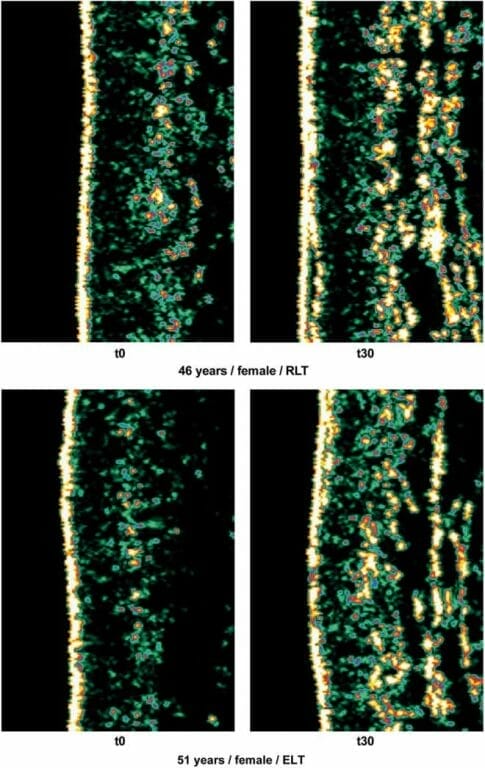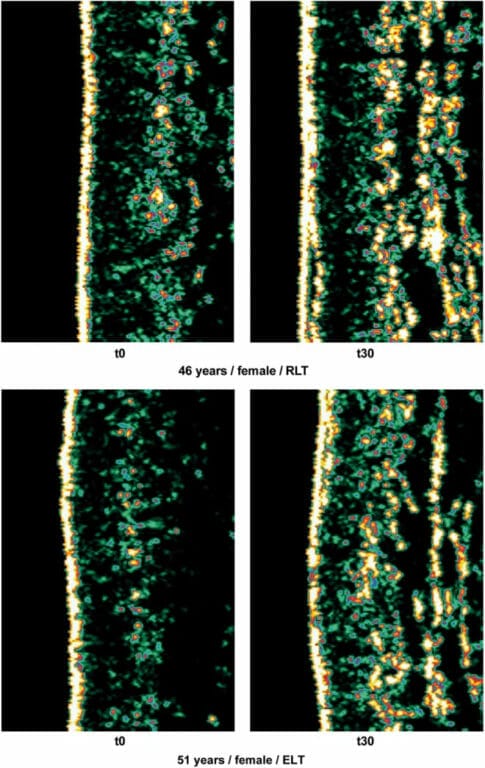 Conclusion
In conclusion, Red Light Treatment (or RLT) or AfterGlow can lead to improvements in skin complexion as well as skin rejuvenation. AfterGlow provides a safe, non-ablative and non-thermal treatment of skin tissue with high patient satisfaction results. AfterGlow, when used on a regular and consistent basis as part of the Elight Facial Collagen Boost plan will help extend the spectrum of anti-ageing treatment benefits to the customers. 
Pricing of Facial Treatments by Wellaholic
Wellaholic believes in providing pricing transparency, and hence all our prices are published and updated on its website. Choose from a single-session plan or choose a multi-session plan for greater discounts. Wellaholic's facial treatments are generally divided into the following categories: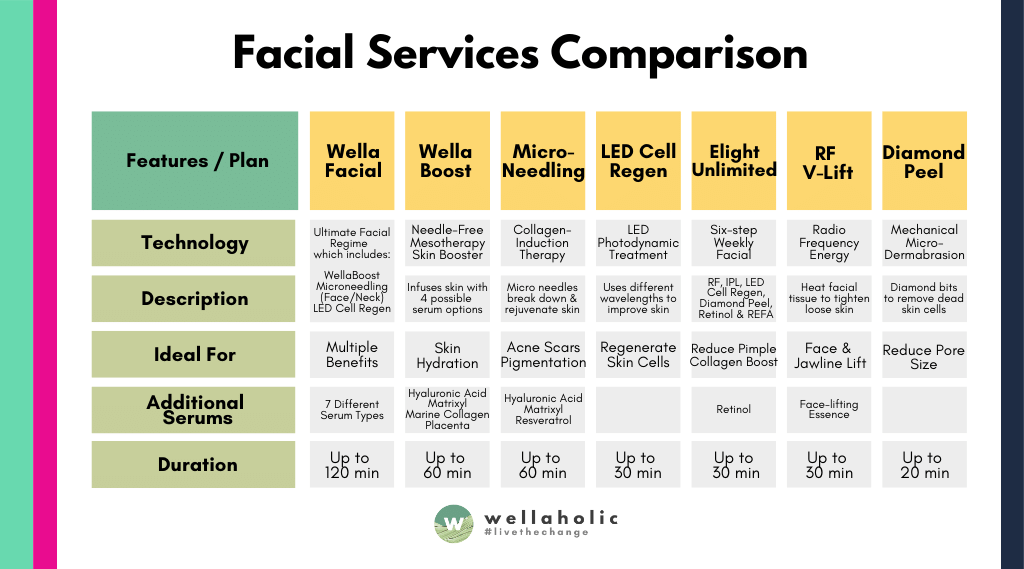 Please click on the menu below to see the pricing for the various facial treatments by Wellaholic. Wellaholic is well-known in the industry for our transparent pricing and no hard selling. In fact, Wellaholic is well-known for not only our transparent and cheap pricing but also without any hidden costs. All prices are nett and inclusive of GST, and are actual prices (i.e. not trial prices).
---
---