7 WOW Benefits of Hair Removal for Men
Introduction
Similar to Brazilian hair removal for females, Boyzilian or Manzilian efficiently and permanently eliminates the hair around the pubic area (both the front and back areas for pubic hair). ​Permanent hair removal has been a beauty treatment associated with women since a long time ago. But with more and more men booking appointments for "Boyzilian" hair removal treatments, this seems to be set to take over the male grooming industry. Lots of men are sick of the upkeep that comes with removing unwanted hair, which is why laser hair removal for men is becoming more and more popular.
Similar to Brazilian hair removal for women, Boyzilian or Manzilian effectively and permanently removes the hair around the pubic region (both the front and back areas). Whether it is for aesthetic or for personal hygiene, permanent hair removal procedures are far more long lasting in comparison to shaving, waxing or trimming so it is simply the best option if you are looking for effective results, without the painful side effects associated with ingrown hairs caused by waxing or shaving. Here at Wellaholic, we have seen an uptrend of boyzilian treatments done. In this article, we will share the 7 main benefits of permanent hair removal for men.
1. No More Shaving Rash or Ingrown Hairs
It is certainly time to say goodbye to shaving rash or those unsightly ingrown hairs and the infection related to them. ​A shaving rash, or a razor burn, can affect anyone who shaves part of their body. If you have ever had a red rash after shaving, you were likely experiencing a shaving rash. Shaving rash can cause tenderness, a burning or hot sensation, itchiness and also small red bumps and a general sense of discomfort. According to a survey by Braun, about 62% of men now manscape regularly, with those that do saying it makes them feel cleaner, sexier and also enhances the appearance of their muscle. While shaving and waxing are the more common forms of hair removal in the past, they do not lead to permanent hair reduction, and there are many horror stories of ingrown hairs.
2. Added Confidence
With about 8 to 12 sessions of treatments spaced about 28 days apart to align with the anagen hair growth cycle, you are able to achieve long-term hair free results. At most, you will need to do a top up or a maintenance session once or twice a year to keep those unwanted hairs away. Being overly hairy can sometimes make some guys feel a little self conscious. The hairs might also prevent you from wearing what you want to wear. Hence, by going all smooth will help provide you the freedom to wear whatever you want to wear as a boost of confidence. Say goodbye to unwanted body hair! Read about the tips and tricks for effective hair removal for males.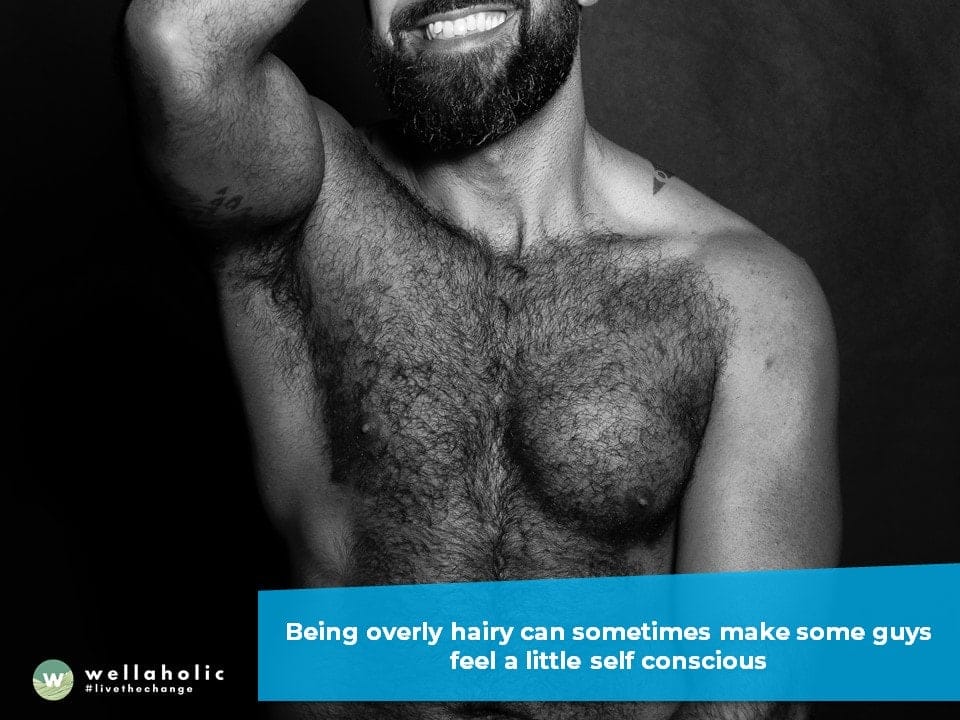 3. Better Care for Your Skin
By being able to see your skin clearly, you might just be more motivated to take better care of your skin, such as moisturising it on a regular basis. You might also be more aware of any visible skin issues or problems that you might have, and develop a better understanding of your body. By adopting a regular skincare routine, you can also help slow down the ageing process.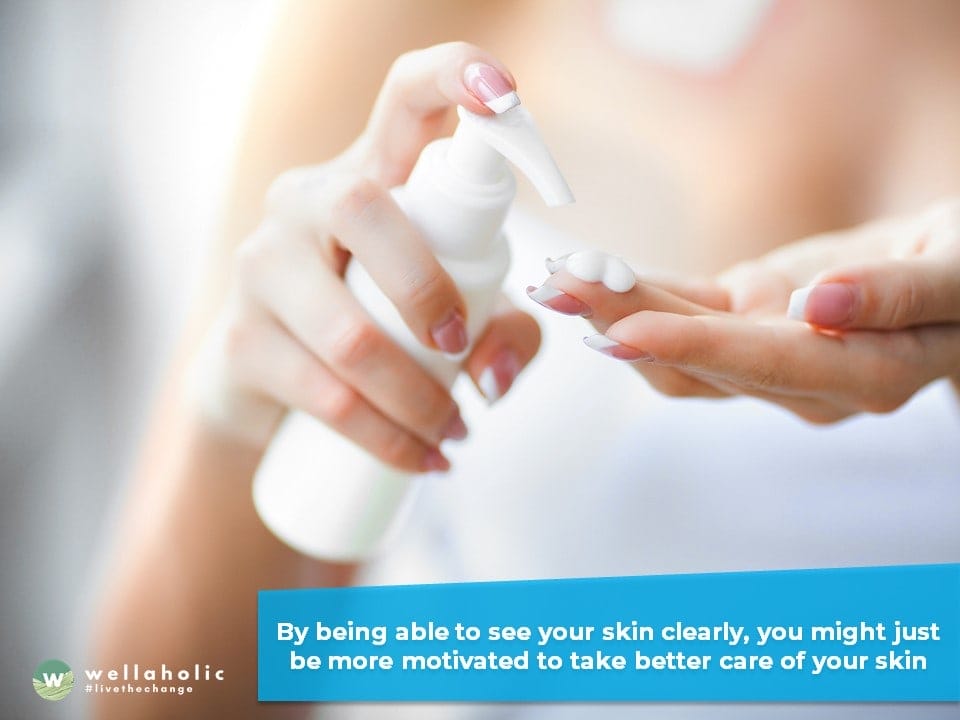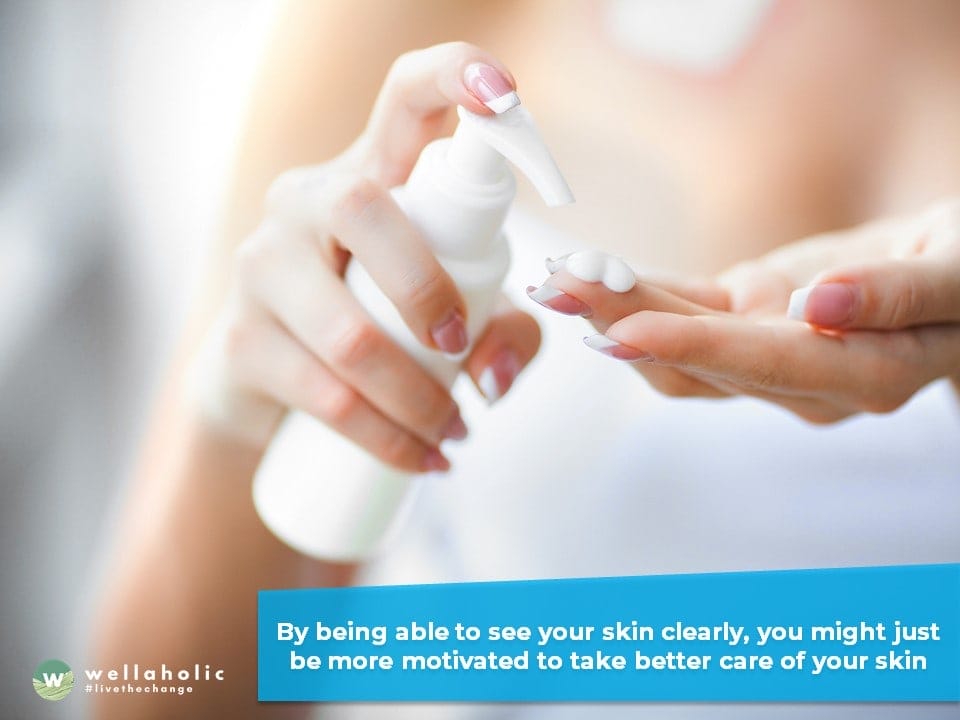 4. Less time spent on maintenance
You would certainly agree that shaving, trimming and waxing are pretty mundane tasks which are also time consuming. With permanent hair removal, whether it is laser hair removal or epilation, you don't have to repeat these tasks, or even worry if your stubble is growing out. Your smooth skin is here to stay for a long, long time! Focus on permanent hair removal for long-term results. Say goodbye to daily hair removal such as shaving.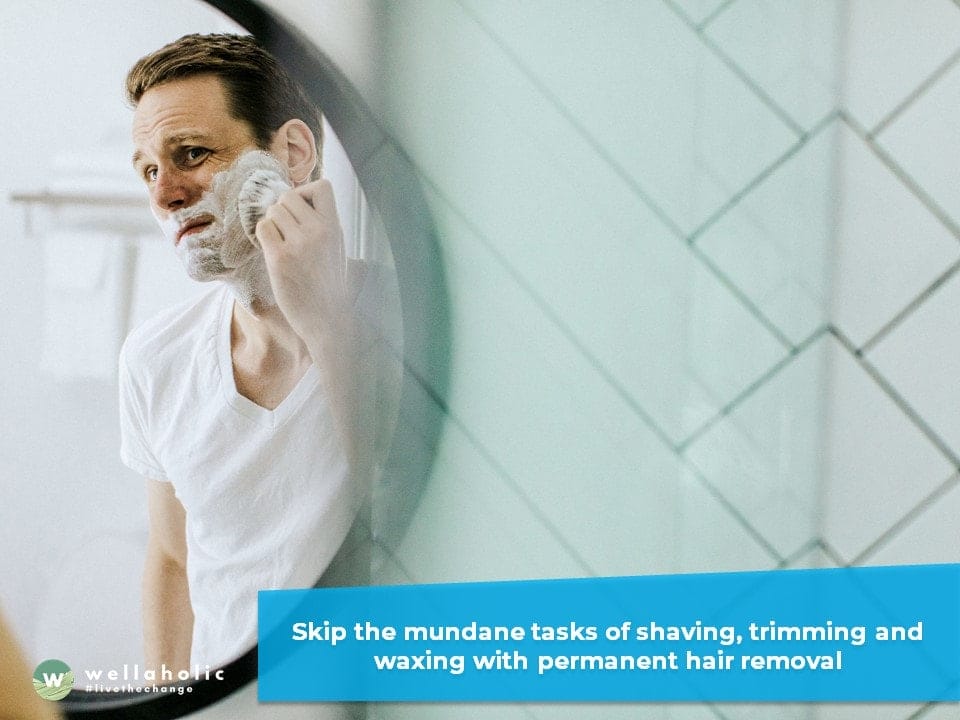 5. Be always ready for a holiday
Going for a spontaneous adventure? Or got invited for a pool party? Or indulging in some water sports? You never know what comes up, so by going all smooth permanently you can be ready for any outdoor activities with any attire without the the need to shave and prepare for it. No hairy chests. And definitely no ugly hairs sticking our of your trunks!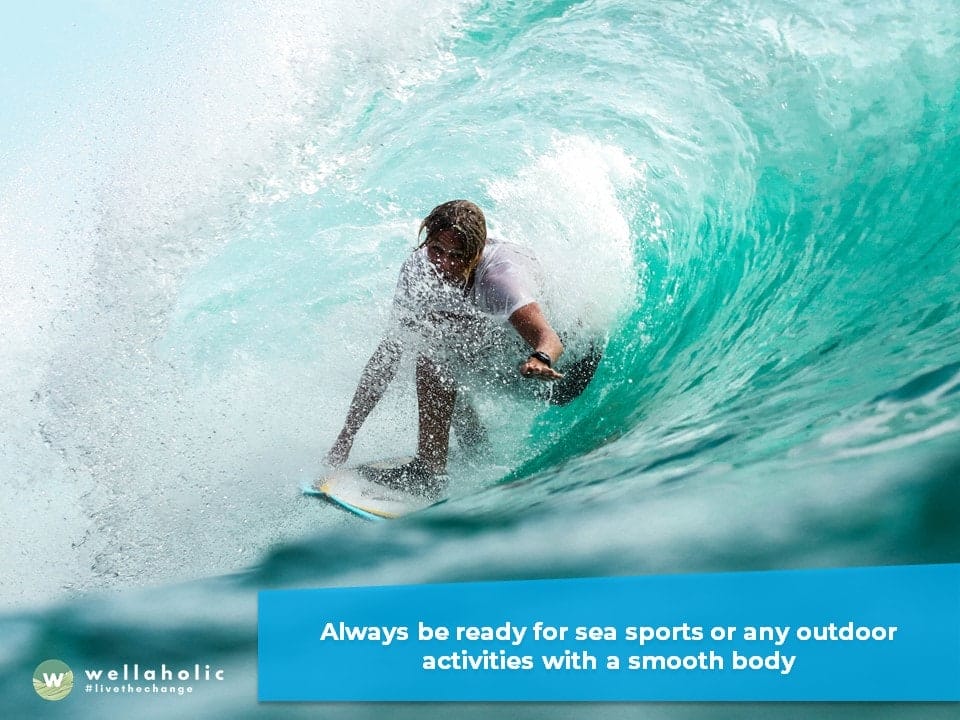 6. Avoid the pain
Waxing can be very painful, and the hot wax ripped at speed away from your sensitive skin areas does not only cause a lot of pain, it is also not good for the skin. With newer technologies such as Wellaholic's SHR hair removal, permanent hair removal does not need to be a painful affair. In fact, we have many customers falling asleep during the SHR hair removal treatment! 
7. Time to be kind to your skin
Because SHR hair removal targets both the melanin and the stem cells responsible for hair growth, the energy pulses safely destroy the hair follicles at the root and does very little damage to the skin or the surrounding tissue. Once the root and follicle are destroyed, hair can no longer grow, and the result is permanent hair reduction.
As a bonus, laser body hair removal for men means your ingrown hairs will disappear from the very first appointment and you do not have to wait for regrowth to get treated again.
---
About WellaSmooth™ All-inclusive Hair Removal for Men
WellaSmooth™ is designed for an all-inclusive fuss-free full-body permanent hair removal experience, completed with all-that-you-require shaving service and our amazing Post-Treatment Therapy (PTT) with AfterGlow which helps with your skin whitening, hydrating and rejuvenating. Result? Smooth and glowing skin that will wow everyone.
WellaSmooth is an effective method of SHR laser hair removal for male customers, and performed by experienced male therapists, and is ideal for all skin types. SHR is one of the most advanced hair removal techniques that uses pulses of laser light to damage the hair follicle that lies beneath the dermis. This SHR hair removal treatment is ideal for both dark skin or light skin, as well as dark hair or light hair. Being a painless hair removal, there is minimal pain, or no pain at all.
WellaSmooth™ is your ultimate all-inclusive hair removal treatment in Singapore complete with shaving and post-treatment care.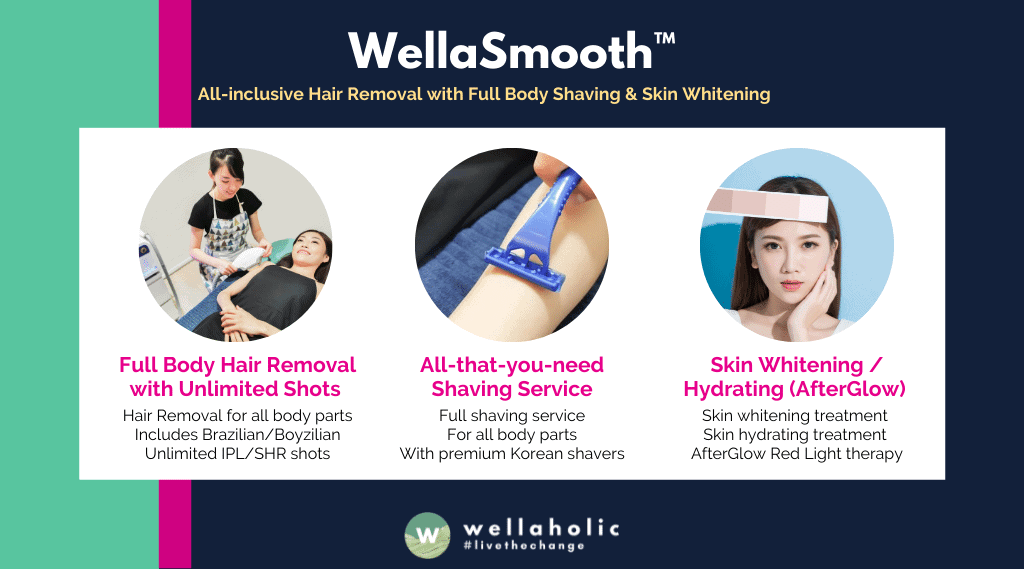 ​WELLASMOOTH INCLUDES ALL THE KEY HAIR REMOVAL SERVICES:
SHR Permanent Hair Removal PRESTIGE Unlimited – Enjoy our bestseller SHR treatment for all body parts
Unlimited Shaving Service – Enjoy unlimited shaving service on all body parts
PTT with AfterGlow – Enjoy post-treatment whitening or hydrating therapy followed by AfterGlow red-light treatment
Find out more about WellaSmooth all-inclusive hair removal plan via the button below now.
---