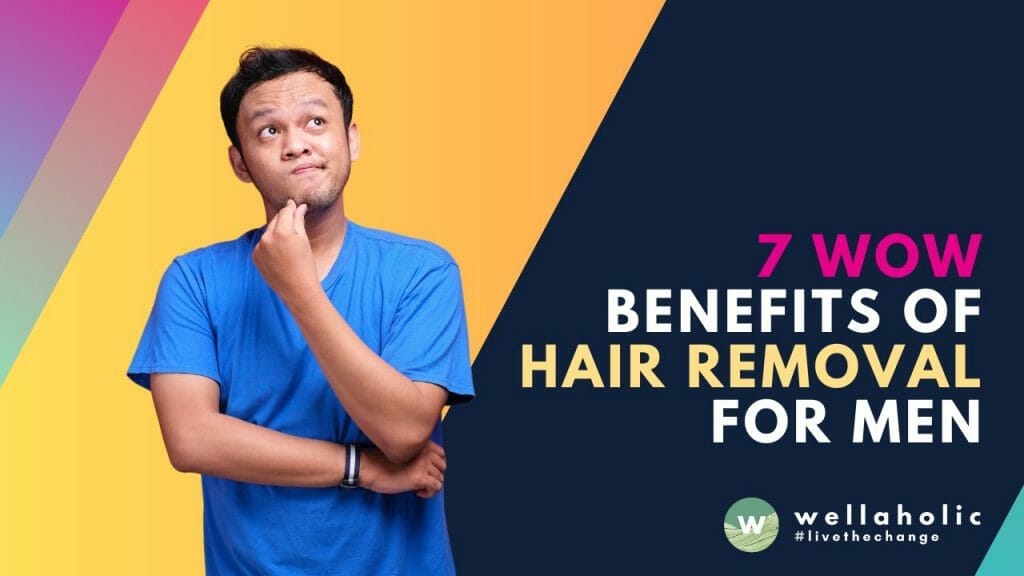 7 WOW Benefits of Hair Removal for Men
TL:DR Summary
Smooth Skin, No Rash: Say goodbye to shaving rash and ingrown hairs with effective hair removal.
Boosted Confidence: Hair removal can enhance self-esteem and freedom in clothing choices.
Healthier Skin: Prevents sweat and dirt buildup, reducing acne and promoting smoother skin.
Time-Saving: Permanent hair removal cuts down on regular shaving or waxing time.
Always Adventure-Ready: Be prepared for any spontaneous outdoor activity without grooming worries.
Painless Process: Enjoy a comfortable, virtually painless hair removal experience with advanced technology.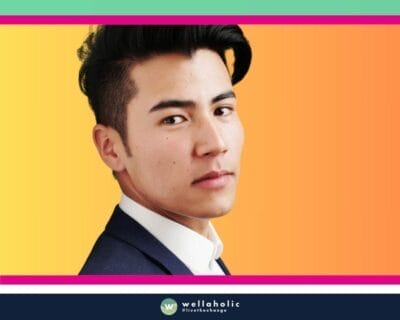 Introduction
Gentlemen, have you ever felt self-conscious about removing your shirt due to excessive body hair? Does the thought of revealing your untamed body hair at the beach make you uneasy? Well, we have some refreshing news for you. Hair removal is no longer a beauty ritual exclusive to women. In fact, it comes with a host of benefits that are sure to pique your interest.
Welcome to Wellaholic, your trusted partner in this transformative journey. With over seven years of experience, eight outlets across Singapore, and a wide range of services including hair removal, facials, slimming, body contouring, teeth whitening, and hair regrowth treatments, we stand as a beacon of authority, trust, and expertise in the aesthetic field. Our reputation is backed by over 2000 authentic positive customer reviews on Google and Tripadvisor, and further reinforced by over 30 industry awards for excellence in various aesthetic services.
In this article, we're going to unveil the seven "WOW" benefits of hair removal for men. By the end of this enlightening journey, you'll be eager to schedule your next hair removal appointment.
"Removing unwanted hair can give men the confidence to show off their true self and help them feel more comfortable in their own skin."
1. No More Shaving Rash or Ingrown Hairs
Shaving can be a real pain in the neck, and not just figuratively speaking. The dreaded shaving rash and ingrown hairs are a nightmare for any man who wants to look his best. But with hair removal, you can say goodbye to the irritation, bumps, and painful ingrowns. You'll have smooth skin that's free of any blemishes, and you'll feel confident to bare it all without the fear of unsightly rashes or painful bumps. It's time to ditch the razor and embrace the magic of hair removal.
According to a survey by Braun, about 62% of men now manscape regularly, with those that do saying it makes them feel cleaner, sexier and also enhances the appearance of their muscle. While shaving and waxing are the more common forms of hair removal in the past, they do not lead to permanent hair reduction, and there are many horror stories of ingrown hairs.
2. Added Confidence with Hair Removal
With about 8 to 12 sessions of treatments spaced about 28 days apart to align with the anagen hair growth cycle, you are able to achieve long-term hair free results. At most, you will need to do a top up or a maintenance session once or twice a year to keep those unwanted hairs away. Being overly hairy can sometimes make some guys feel a little self conscious. The hairs might also prevent you from wearing what you want to wear. Hence, by going all smooth will help provide you the freedom to wear whatever you want to wear as a boost of confidence. Say goodbye to unwanted body hair! Read about the tips and tricks for effective hair removal for males.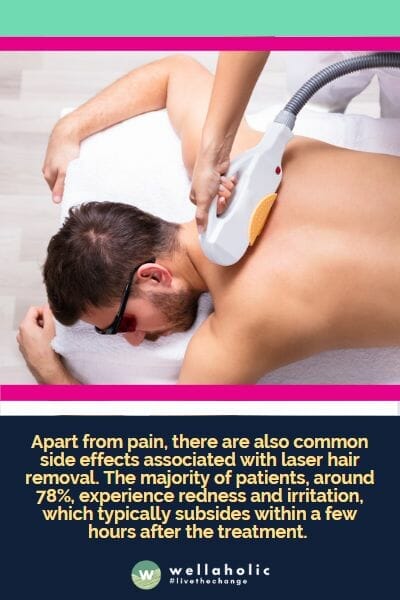 3. Better Care for Your Skin
Hair removal, often seen as a purely aesthetic choice, actually plays a significant role in skincare for men. It's not just about maintaining a clean and groomed appearance, but also about promoting healthier skin.
When hair is removed from certain parts of the body, it helps prevent the buildup of sweat, dirt, and oil. These elements can clog pores if left unchecked, leading to skin problems such as acne. By removing hair, you're essentially giving your skin a clean slate, reducing the chances of these issues arising.
Moreover, the process of hair removal can act as an exfoliation method for the skin. As the hair is removed, so are dead skin cells that may have accumulated on the skin's surface. This removal of dead skin cells promotes the growth of new, healthier skin cells, leading to smoother and more vibrant skin.
And let's not overlook the tactile benefits of hair removal. Smooth, hairless skin is not only visually appealing but also feels better to the touch. It can enhance your comfort and confidence, making you feel good both inside and out.
4. Less time spent on maintenance
It's a sentiment that many share – the tasks of shaving, trimming, and waxing are not only mundane but also consume a significant amount of our precious time. These repetitive tasks, often performed daily or weekly, can become a tiresome chore in our busy lives.
Now, imagine a world where you no longer have to worry about the stubble growing out or the need to regularly remove unwanted hair. This is where the magic of permanent hair removal comes into play. Whether it's through the process of laser hair removal or epilation, these methods offer a long-term solution to hair removal.
With permanent hair removal, you're not just putting a temporary halt to hair growth but potentially stopping it for good. This means you don't have to constantly check for regrowth or plan your schedule around your next waxing appointment. Your skin remains smooth and hair-free, not just for a day or a week, but potentially for a very long time.
The focus on permanent hair removal is all about investing in long-term results. It's about choosing a solution that, while it may require some commitment and patience initially, will pay off in the long run.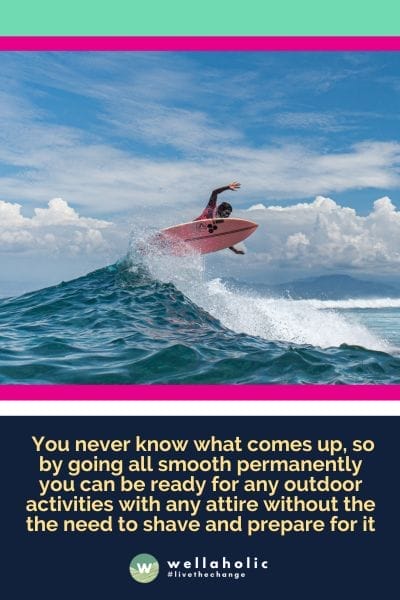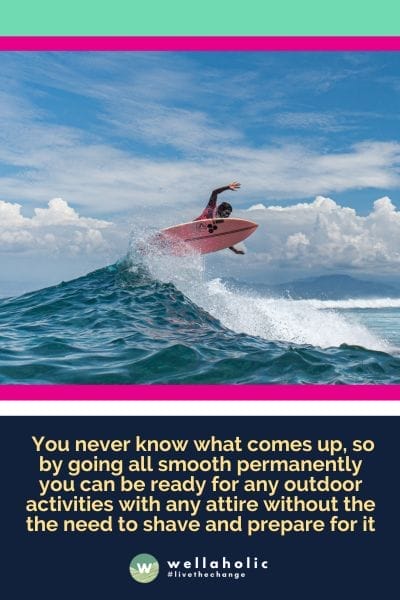 5. Be always ready for a holiday
Life is full of unexpected moments and spontaneous adventures. One day, you might find yourself embarking on an impromptu hiking trip. The next, you could be invited to a pool party or decide to try out a new water sport. These are the moments that make life exciting and unpredictable.
However, these spontaneous plans can often be hindered by the need for personal grooming. Traditional methods of hair removal such as shaving or waxing require time and preparation. They can be a hassle, especially when you're in a hurry or when an unexpected opportunity for an adventure presents itself.
But what if you could be ready for any outdoor activity, at any time, without having to worry about your appearance? What if you could wear any attire confidently, without the need to shave or prepare for it? This is the freedom that permanent hair removal offers.
By choosing to go smooth permanently, you're always ready to seize the day, no matter what it brings. You can dive into that pool without a second thought, or take off your shirt in the heat of a beach volleyball game without worrying about a hairy chest. You can participate in water sports or any other outdoor activities with confidence, knowing that there won't be any unsightly hairs sticking out of your trunks.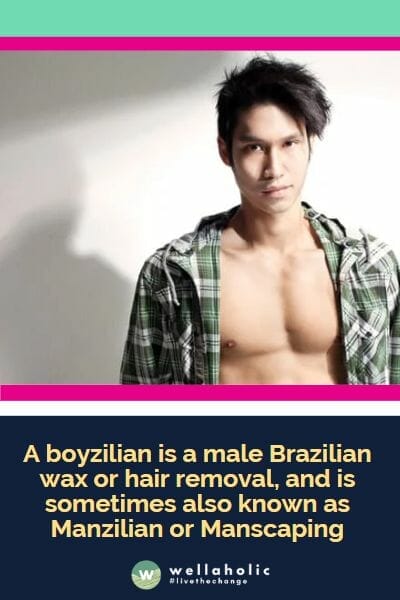 6. Avoid the pain
Waxing, a traditional method of hair removal, can often be a painful experience. The process involves applying hot wax to the skin and then ripping it away at high speed. This not only causes a significant amount of discomfort but can also be harsh on sensitive skin areas. The sudden removal of hair from the root can lead to skin irritation, redness, and even minor injuries. Over time, this can result in skin damage, making it an undesirable option for many.
However, the world of hair removal has evolved significantly with the advent of newer technologies. One such innovation is Wellaholic's Super Hair Removal (SHR) technology. This method of permanent hair removal revolutionizes the traditional approach by making the process virtually painless.
SHR technology works by gradually heating the dermis to a temperature that effectively damages the hair follicles and prevents re-growth, while avoiding injury to the surrounding tissue. The sweeping technique of moving the applicator repeatedly over the treatment area ensures full coverage while the contact cooling system prevents superficial burns and allows for a more comfortable treatment.
The result is a hair removal process that is not only effective but also comfortable. In fact, the experience is so relaxing that many customers report falling asleep during the SHR hair removal treatment! This is a testament to how gentle and pain-free the process is compared to traditional methods like waxing.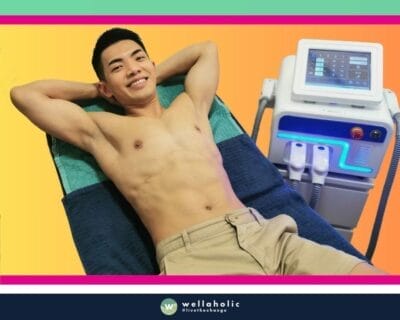 7. Time to be kind to your skin
One of the additional benefits of laser body hair removal for men is the significant reduction, and often complete elimination, of ingrown hairs. Ingrown hairs occur when hair grows back into the skin, causing irritation, redness, and sometimes even infection. They can be particularly troublesome and unsightly, especially when they occur in areas where hair is regularly removed.
With traditional methods of hair removal like shaving or waxing, the hair is cut off or pulled out at the surface of the skin. This often leads to the hair growing back into the skin, resulting in ingrown hairs. However, laser hair removal targets the hair at the root, beneath the surface of the skin. By destroying the hair follicle, laser hair removal prevents the hair from growing back, thereby eliminating the possibility of ingrown hairs.
From the very first appointment, you'll notice a significant reduction in the number of ingrown hairs. As you continue with your treatment sessions, they will disappear altogether. This not only improves the appearance of your skin but also saves you from the discomfort and inconvenience caused by ingrown hairs.
Frequently Asked Questions (FAQ)
What is a Boyzilian and why is it gaining popularity?

A: A Boyzilian refers to the male version of a Brazilian wax, involving the removal of hair from the intimate areas. It's gaining popularity as more men opt for grooming and manscaping to achieve a cleaner, more hygienic, and comfortable feel.
How does permanent hair removal for men differ from traditional methods like waxing or shaving?

A: Permanent hair removal methods like laser and IPL offer longer-lasting results compared to traditional methods. They target hair follicles directly, reducing hair growth over time and minimizing the need for frequent grooming.
What are the benefits of permanent hair removal for men, particularly in intimate areas?

A: Permanent hair removal provides a smoother and more aesthetically pleasing appearance. It also reduces the risk of ingrown hairs and irritation that can be common with shaving or waxing in sensitive areas.
Is laser hair removal a suitable option for men seeking a Boyzilian treatment?

A: Yes, laser hair removal is a popular choice for men seeking permanent hair removal, including the Boyzilian treatment. It offers precise targeting and long-lasting results, making it ideal for intimate areas.
How does Wellaholic offer permanent hair removal solutions for men?

A: Wellaholic provides advanced laser and IPL hair removal treatments tailored for men, including the Boyzilian treatment. Their experienced specialists ensure a safe, comfortable, and effective hair removal experience.
Can laser or IPL hair removal be uncomfortable for men in sensitive areas?

A: Wellaholic's hair removal treatments incorporate cooling technology to minimize discomfort, making the experience more comfortable, even in sensitive areas.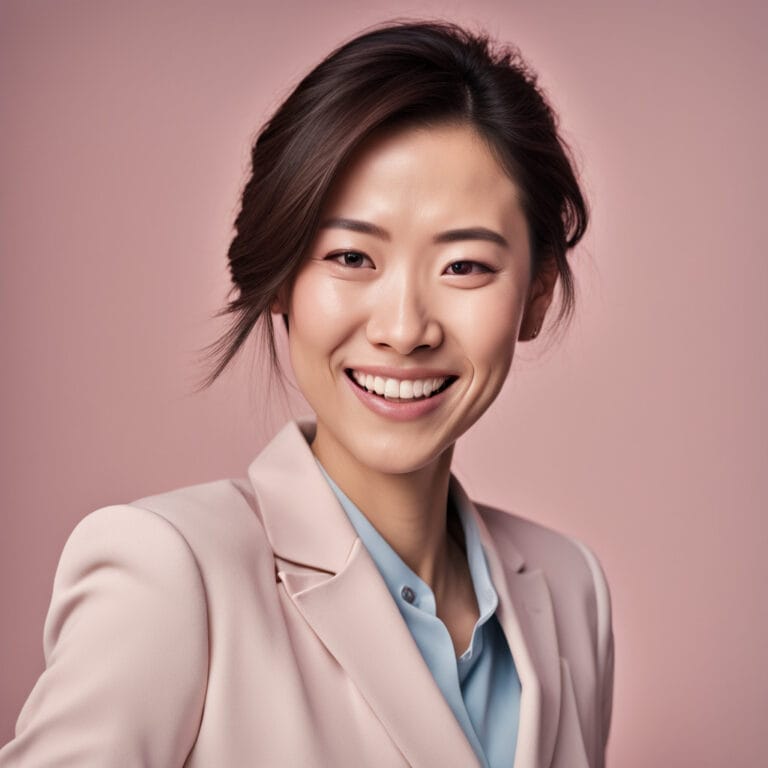 Serene Chiam, Aesthetic Director
Serene Chiam, the Aesthetic Director at Wellaholic, an acclaimed Aesthetic Chain in Singapore, brings over a decade of expertise in the aesthetics industry. With a Bachelor of Health Science (Aesthetics) and CIDESCO certifications, she expertly combines scientific knowledge with practical skills. Serene is known for her personalized approach to beauty, ensuring each Wellaholic client's journey is unique and transformative. Her significant contributions have been pivotal in establishing Wellaholic's reputation for excellence in aesthetic wellness.
GET IN TOUCH
Book Now Pay Later

SHR Permanent Hair Removal with Unlimited Shots
Wellaholic offers all-inclusive hair removal plans. With a one-time payment, you gain unlimited access to full body hair removal using SHR diode laser shots. This strategy guarantees exceptional results and unparalleled cost-effectiveness.