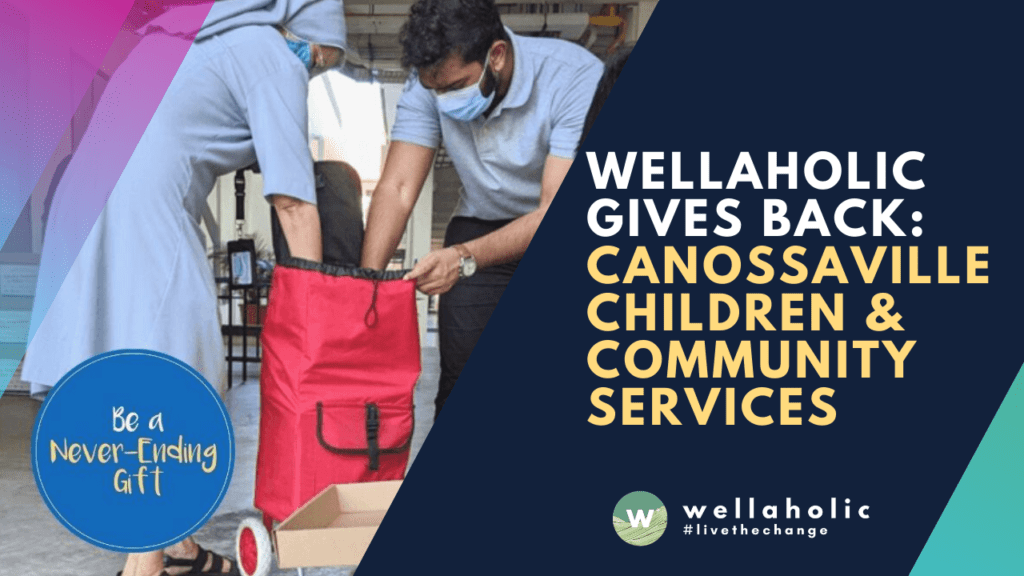 Wellaholic Gives Back – Canossaville Children and Community Services
From 2021, Wellaholic will be doing our part to give back to the community, with your kind help and support. Through Giving.sg, an initiative by the National Volunteer & Philanthropy Centre (NVPC), Wellaholic will be choosing a charity a month to donate to. We will be supporting Canossaville Children & Community Services for the month of August 2021.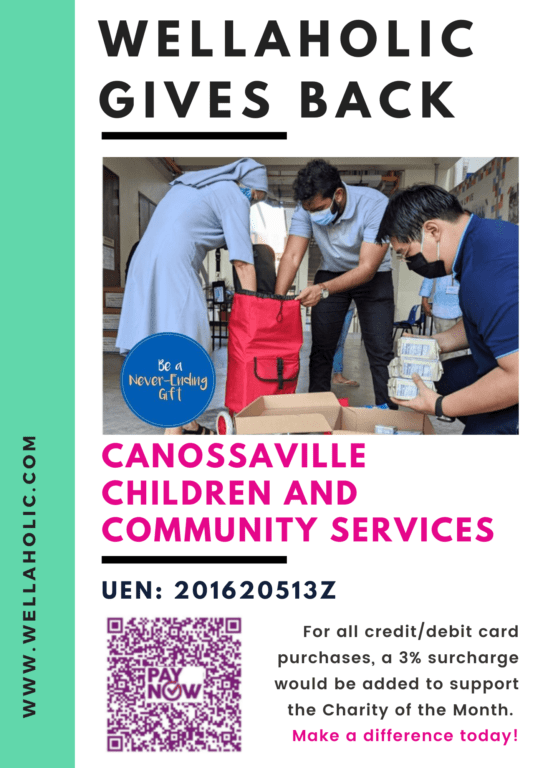 ---
About the Charity
Canossaville Children and Community Services (Canossaville) runs Canossaville Preschool, Canossaville Student Care and Canossian Child Development Unit in the Aljunied-MacPherson area.
Our programmes cater to both mainstream students, as well as those with hearing loss, giving priority to the poorest living in the lower income neighbourhoods. We are open to all faiths and races and every child is empowered to develop their God-given talents to the fullest.
Founded by the Canossian Sisters in 1941, Canossaville operates under the guidance of the Canossian Daughters of Charity. We are licensed by the Ministry of Social and Family Development (MSF) and Early Childhood Development Agency (ECDA). Canossaville is also an approved Institute of Public Character (IPC) and is authorised to receive tax-deductible donations.
---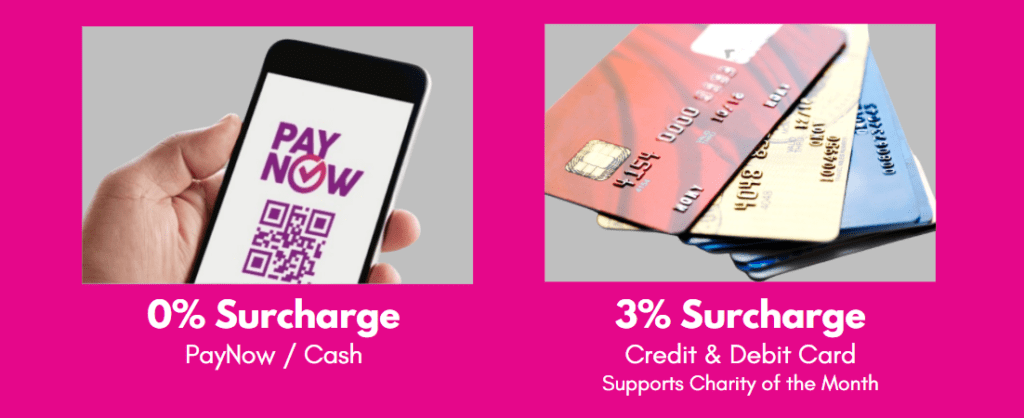 3% Credit Card Surcharge
Wellaholic has been bearing the cost of 3% credit card surcharge. Surcharges are fees that merchants apply to your transactions to help them cover the cost of accepting credit card payment methods.
From 1 Jan 2021, Wellaholic will impose a 3% surcharge for all credit card payments, which will support our monthly month for the Charity of the Month.
You will be glad to know that as part of the Singapore Fortitude Budget, the government is matching donations to charity dollar-for-dollar till 31 March 2021. The impact of your donation will be doubled.
No Surcharge for PayNow or Cash Payments
To avoid paying the surcharge, you can choose to pay either in cash or via PayNow.
Together We Can Make a Difference
Together we can make a difference! Let's work together to build a City of Good – a Singapore where individuals, organisations and leaders come together to give their best for others.
Giving our best for others means moving away from a 'me-first' mindset and being other-centred. A City of Good is where we value people first, and become a Singapore that cares. City of Good fuels the national Singapore Cares movement to build a caring and inclusive home for all, where care is an integral part of our Singaporean identity and way of life.
---