What is the Best Way to Remove Pubic Hairs?
Keeping Your Nether Regions Smooth is the Current Trend
To go bare, or to go bushy? Or somewhere in between? This has been a personal decision by both women and men through the few decades. Most would agree that the pubic hairstyle trends started from the 1980s and have evolved ever since.
Going bare has been the prevailing trend and still continues to be a popular choice for many modern women and men. Also known as Brazilian (for women) and Boyzilian (for men), all hairs are removed from the private regions.
With this trend, how can you safely remove your private hairs? Especially in the comfort of your home? Read on.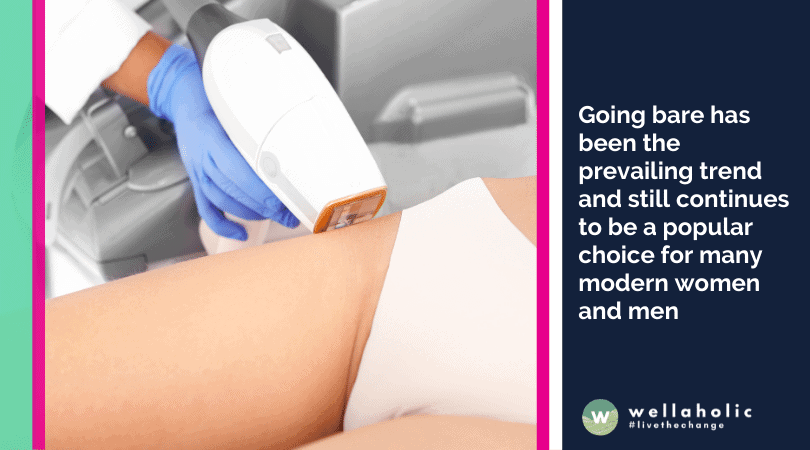 Pubic Hair Removal Method #1: Trimming with Scissors
Using scissors can be a safe and easy way to achieve a groomed look. Because the scissors do not make contact with the skin, the risk of injury is relatively low. You will need to make sure that your scissors are clean and disinfected, and that the blades are sharp. This prevent the scissors from tugging on the hairs when they cut. Because the hair will grow back, regular trimming is necessary to maintain a well-groomed look. Also, it will be impossible to achieve the full smooth effect.
Pros: Easy to use and can be done at home
Cons: Only temporary. It is impossible to have a full smooth effect with scissors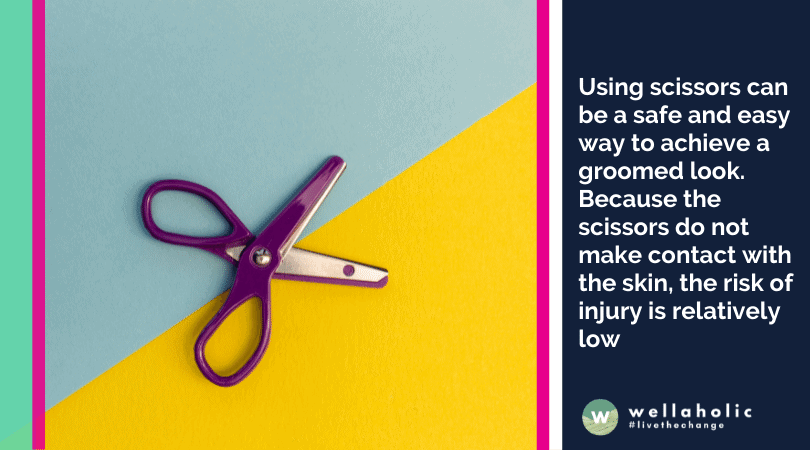 Pubic Hair Removal Method #2: Shaving
Shaving is also a very popular option for removing pubic hair, and it is generally painless. Nevertheless, because of the fact that the shaver will have a direct contact with the skin, it is important to use new disposable blades (ideally) in order not to cause any infection.
Generally, because the razor makes a direct contact with the skin in order to remove the hair at the base, shaving can sometimes cause irritation, redness, as well as infections arising from the micro cuts made by the razor blade. To prevent this, you can use a shaving cream or lotion to provide more lubrication to the area to be shaved.
Pros: Easy to use, and can lead to a smooth skin
Cons: Only temporary. There is a higher chance of irritation and infection.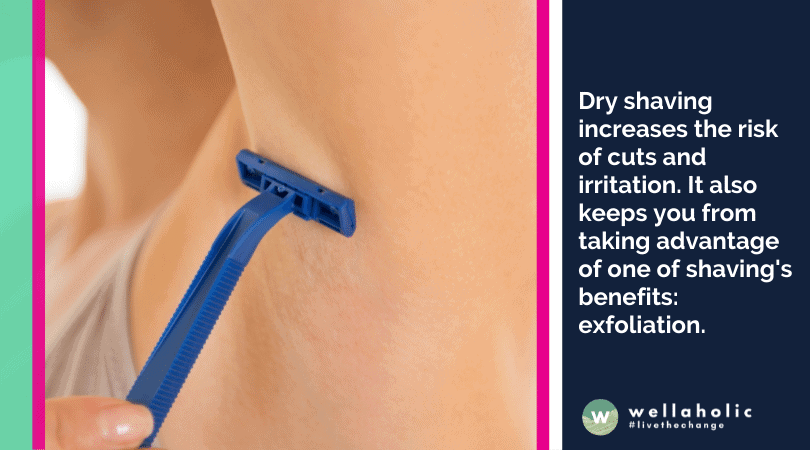 At any point in time, your hairs may be at a different stage in the growth cycle, which makes targeting and removing them all an impossible task. By having multiple sessions spaced apart, this allows the laser beams treat the hair at the anagen stage.
Pubic Hair Removal Method #3: Hair Removal Creams
Hair removal creams, also called depilatory creams, contain chemicals that break down hair proteins, weakening the base of the hair. This allows a person to wipe away unwanted hair as they wipe away the cream. Some people are allergic to the chemicals involved. It is crucial to test the cream on a small area of skin on the arm or leg before applying the product extensively. If a reaction develops, do not use the product.
Hair removal creams are generally not safe as there are chances of irritation, skin allergies and pigmentation around that area. However, people prefer them as they are easy and painless for hair removal.
Pros: Can lead to smooth skin. Relatively cheap. Painless.
Cons: Not safe for sensitive areas such as the private areas. Chemicals in these products can irritate the skin. Can lead to ingrown hairs.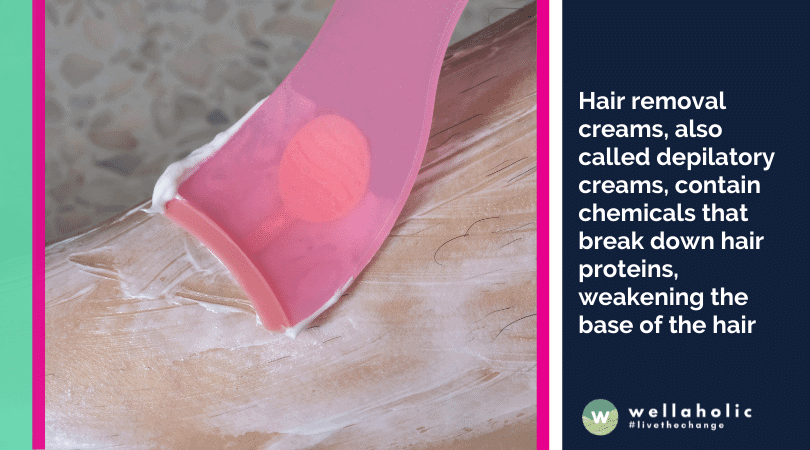 Pubic Hair Removal Method #4: Waxing
Hot (but not too hot!) wax is applied to the desired area and removed in the opposite direction of the hair growth, pulling hairs out from the root. Waxing pulls hairs from the follicles, removing multiple hairs at once. This typically causes pain, and it can also cause irritation and infection in the sensitive skin of the pubic region.
While waxing is more painful than trimming or shaving, the results last longer. Waxing is best for legs, underarms, and bikini areas, and great for those with coarse, darker hair that tends to be stubborn. One biggest issue with waxing is that it can lead to ingrown hairs, which can be very ugly and causes painful acne.
Pros: Can lead to smooth skin. Relatively inexpensive.
Cons: Requires some hair regrowth in order to be effective. Can be painful. Can result in ingrown hairs.
Pubic Hair Removal Method #5: Laser Hair Removal
You must have heard of laser hair removal (or IPL, SHR, OLED or similar hair removal technologies). These hair removal methods are an easier and quicker way to get smoother skin. While laser hair removal is effective for both men and women, multiple sessions spaced apart (usually between 4 to 8 weeks between each session) are required to completely remove hair. One session is definitely not enough to destroy your hairs permanently.
During laser hair removal, a laser beam (with a single or multiple wavelengths, depending on the technology) is projected onto the target body area or zone for a specific period of time (usually in milliseconds). The pigment (melanin) of the hair absorbs this light, and it is therefore converted into heat, which causes a controlled damage to the hair follicles.
Pros: Can permanently remove hair.
Cons: Relatively more expensive. Can have a slightly stinging sensation. Permanent results require multiple sessions.
SHR Hair Removal by Wellaholic
SHR or Super Hair Removal technology is a newer technology as compared to IPL. Developed by Alma Lasers, SHR combines 755nm, 808nm and 1064nm laser wavelengths to target all skin types. In addition, simultaneous contact cooling prevents burns and allows for a more comfortable treatment. This is ideal for skin and hair of all types and causes minimal irritation to the skin. Wellaholic's SHR Prestige plan allows you hair reduction treatments on all body parts.
SHR technology is newer and more effective than IPL hair removal. SHR causes minimal pain due to the cool touch laser hair removal methodology as compared to IPL. SHR can cover all parts of the body such as hair removal for face, arms, legs, underarms, etc. SHR causes less discomfort as compared to IPL hair removal. SHR is also suitable for all hair types and skin tones as compared to IPL, making it an effective means for permanent hair reduction.
---