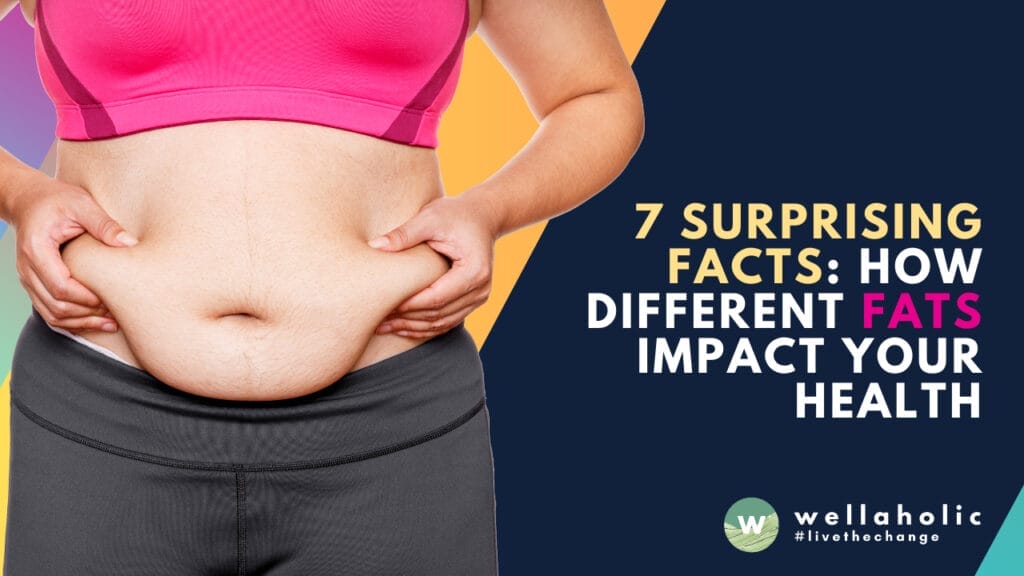 7 Surprising Facts: How Different Fats Impact Your Health
TL:DR Summary
Differentiating Fat Types: Not all fats are created equal, and they pose varying risks to health and longevity.
Understanding the Dangers of Visceral Fat: Visceral fat, stored around organs, is linked with an increased risk of death.
Subcutaneous Fat's Lower Risk: Subcutaneous fat, stored beneath the skin, presents fewer health risks compared to visceral fat.
The Significance of Fat Distribution: The distribution of fat in the body plays a significant role in health outcomes.
Importance of Regular Exercise: Regular physical activity can help manage and reduce dangerous visceral fat.
Balanced Diet for Optimal Health: Consuming a balanced diet helps maintain healthy fat levels and promotes overall wellness.
Introduction
Are you feeling sluggish and weighed down? Maybe it's not just your workload, but your diet as well! It's time to dig deeper into the different types of fats lurking in our food and find out which ones are the real culprits behind our sluggishness and slow demise. Get ready for "Which Fats Are Killing You Slowly? The Surprising Truth About Different Fats"!
Each 4-inch Boost in Waist Size Equals 11% Danger for Sudden Death
Researchers, composing in BMJ, reviewed 72 prospective research studies that consisted of more than two and a half million individuals with information on body fat and mortality. They found that central adiposity— a large waist– was regularly associated with a greater risk of all-cause death. In pooled data from 50 studies, each four-inch boost in waist size was connected with an 11 per cent increased relative danger for sudden death. The association was significant after adjusting for smoking, physical activity and alcohol consumption.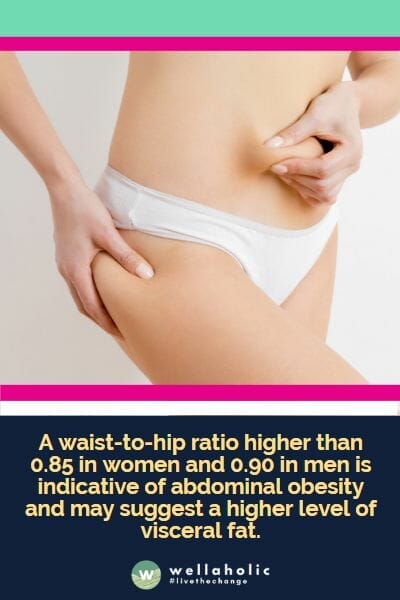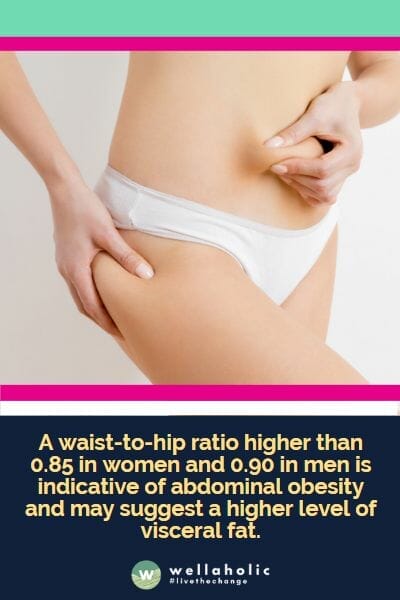 Waist size is an indication of the amount of visceral fat
Visceral fat, also known as abdominal fat, is a type of fat that accumulates around the organs in the abdominal cavity. It is associated with an increased risk of several health conditions, including type 2 diabetes, heart disease, and certain cancers. One way to determine if you have a high level of visceral fat is to measure your waist size. A waist-to-hip ratio higher than 0.85 in women and 0.90 in men is indicative of abdominal obesity and may suggest a higher level of visceral fat. Therefore, it is important to keep track of your waist size and maintain a healthy lifestyle to reduce your risk of health complications associated with visceral fat.
"Visceral fat is not just a harmless storage depot for excess calories, but is an active organ capable of secreting harmful chemicals into the body"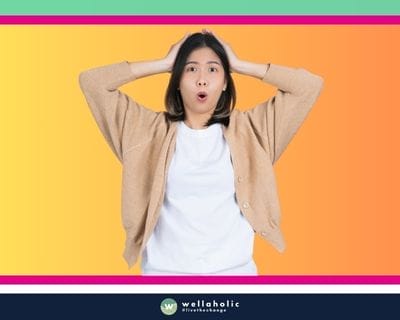 The person with the bigger waist is at higher danger for premature death
According to a study published in the New England Journal of Medicine, having a large waistline can almost double the risk of premature death, even if one's body mass index is within the normal range. The study, which analyzed over 350,000 people across Europe, found that a waist size greater than 94 cm (37 inches) for men and 80 cm (31.5 inches) for women can significantly increase the risk of premature death. The study's lead author, Dr. Ioanna Tzoulaki, stated that "measuring waist circumference is a simple and cost-effective way of identifying people at high risk of metabolic disorders and premature mortality". Therefore, it is important to pay attention to waist size and take appropriate measures to maintain a healthy waist circumference for a longer, healthier life.
"The types of fats we consume can have a profound effect on our longevity – choose wisely!"
Different Types of Fats and Health Implications
It's no secret that fats play an important role in our diets. But did you know that not all fats are created equal? It's true! From saturated to unsaturated, and even trans fats, each type has its own unique set of health implications. Saturated fats may increase your risk of heart disease, while unsaturated fats can help lower cholesterol levels. And as for trans fats? Well, let's just say they're about as welcome in your diet as a clown at a funeral. So, if you're looking to keep your body happy and healthy, it's important to choose your fats wisely.
| Type of Fat | Description | Food Sources | Health Implications |
| --- | --- | --- | --- |
| Saturated Fat | Solid at room temperature, comes mostly from animal sources | Meat, butter, cheese, cream | Linked to an increased risk of heart disease when consumed in excess |
| Monounsaturated Fat | Liquid at room temperature, helps reduce bad cholesterol | Olive oil, avocado, nuts, seeds | May help reduce the risk of heart disease |
| Polyunsaturated Fat | Liquid at room temperature, includes omega-3 and omega-6 fatty acids | Fatty fish, flaxseed, sunflower oil | May help reduce the risk of heart disease and support brain health |
| Trans Fat | Man-made, typically found in processed foods | Margarine, packaged snacks | Can raise bad cholesterol levels and increase the risk of heart disease |
Different Types of Fats and Health Implications
Saturated Fats
Saturated fats are a type of dietary fat that are found in foods such as meat, cheese, and butter. Unlike unsaturated fats, which are typically liquid at room temperature, saturated fats are solid. Consuming large amounts of saturated fats has been linked to an increased risk of heart disease, high cholesterol, and other health problems. It is recommended that individuals limit their intake of saturated fats and instead consume more unsaturated fats, which can be found in foods such as nuts, fish, and avocado.
Not All Saturated Fats are Created Equal
However, it is important to note that not all saturated fats are created equal, and some sources of saturated fat may be healthier than others. For example, some studies have suggested that consuming saturated fats from whole foods, such as coconut and dark chocolate, may not be as harmful as consuming saturated fats from processed foods. Overall, while some saturated fats may be a part of a healthy diet, it is important to consume them in moderation and in the context of an overall healthy eating pattern.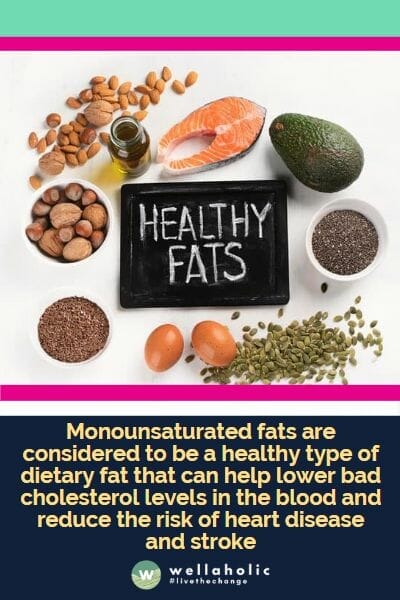 Monounsaturated Fats
Monounsaturated fats are considered to be a healthy type of dietary fat that can help lower bad cholesterol levels in the blood and reduce the risk of heart disease and stroke. They are also believed to be beneficial for weight loss and maintenance as they can help improve satiety and increase fat burning.
Replace Saturated and Trans Fats with Monosatured Fats
Nutritionists often recommend replacing saturated and trans fats with monounsaturated fats in the diet to improve overall health. Some food sources of monounsaturated fats include olive oil, avocados, nuts, and seeds. However, it is important to consume these foods in moderation as they are still high in calories and should be incorporated into a balanced diet.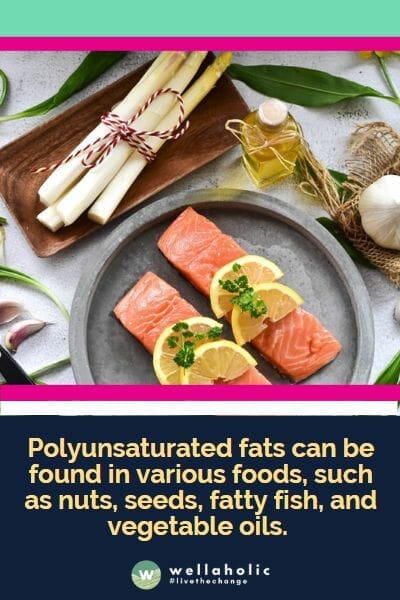 Polyunsaturated Fats
Polyunsaturated fats are a type of healthy fat that are essential for the body's normal functioning. They are called "poly" because they contain multiple double bonds in their chemical structure, which makes them more fluid and less solid at room temperature than saturated fats. Polyunsaturated fats can be found in various foods, such as nuts, seeds, fatty fish, and vegetable oils. Research suggests that consuming polyunsaturated fats may lower the risk of heart disease by improving blood cholesterol levels, reducing inflammation, and lowering blood pressure. The American Heart Association recommends that people consume polyunsaturated fats in place of saturated and trans fats to maintain a healthy diet and reduce the risk of heart disease.
Trans Fats
Trans fats, or trans-fatty acids, are a type of unsaturated fatty acid that can be found in both natural and industrial sources. Naturally occurring trans fats come from ruminant animals like cows and sheep, while industrial trans fats are created during the process of hydrogenation, which turns liquid vegetable oils into solid fats like margarine and shortening. Trans fats have been linked to numerous health risks, including increased levels of LDL (bad) cholesterol, decreased levels of HDL (good) cholesterol, and an increased risk of heart disease, stroke, and type 2 diabetes. Due to their negative health effects, many countries have implemented regulations to limit the amount of trans fats in food products.
Final Thoughts
In conclusion, the truth about fats is that not all fats are created equal. While some fats, such as monounsaturated and polyunsaturated fats, can have health benefits when consumed in moderation, others, such as trans fats, can have negative effects on health. It's important to be mindful of the types and amounts of fats consumed in order to maintain a healthy and balanced diet.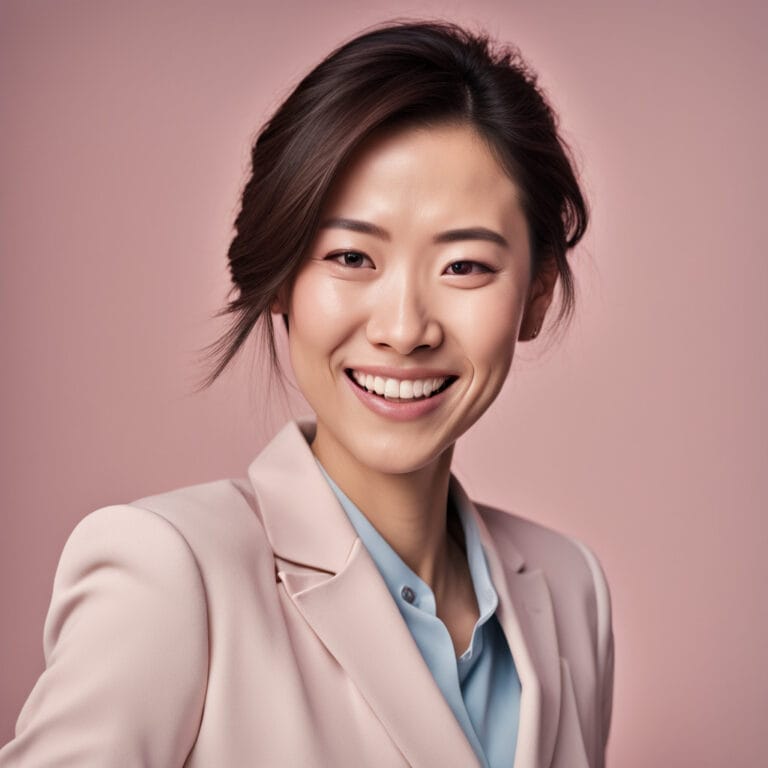 Serene Chiam, Aesthetic Director
Serene Chiam, the Aesthetic Director at Wellaholic, an acclaimed Aesthetic Chain in Singapore, brings over a decade of expertise in the aesthetics industry. With a Bachelor of Health Science (Aesthetics) and CIDESCO certifications, she expertly combines scientific knowledge with practical skills. Serene is known for her personalized approach to beauty, ensuring each Wellaholic client's journey is unique and transformative. Her significant contributions have been pivotal in establishing Wellaholic's reputation for excellence in aesthetic wellness.
GET IN TOUCH
Book Now Pay Later
WellaFreeze™ 360 Advanced Fat Freezing
⭐ Latest 4th Generation Freezing. WellaFreeze™ 360 advanced fat freezing uses the latest fat freeze technology for the highest fat reduction per session.
⭐ Up to 34% Fat Loss Each Session. Increase in percentage of fat loss due to newer technology and coverage.
⭐ 360° Surround Cooling Technology. The handles or cooling cups can be adjusted to fit all body curves and contouring for best freezing.
⭐ Breathing Technology Reduces Bruising. "Breathing" technology improves freeze while minimising bruising from the suction.
⭐ Shorter Time Needed. Each duration is reduced from typical 60 minutes to just 30 minutes.
⭐ Award-Winning. Wellaholic's treatments have been recognized by top beauty publications such as Daily Vanity, Beauty Insider, and Tropika Club Magazine.
⭐ Over 2000 Verified Customer Reviews. Wellaholic has over 2000 positive reviews from customers, and >50% are repeat customers.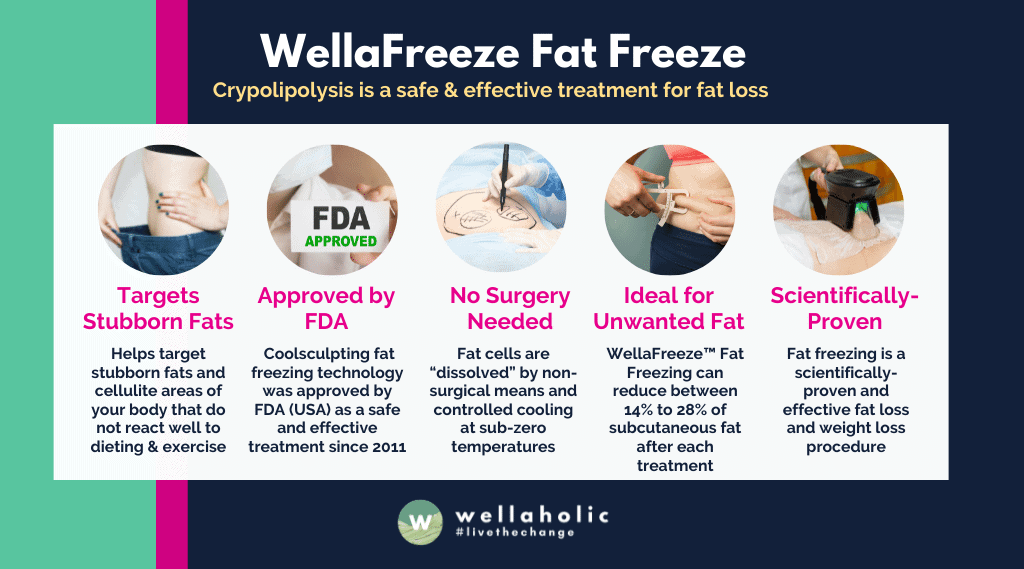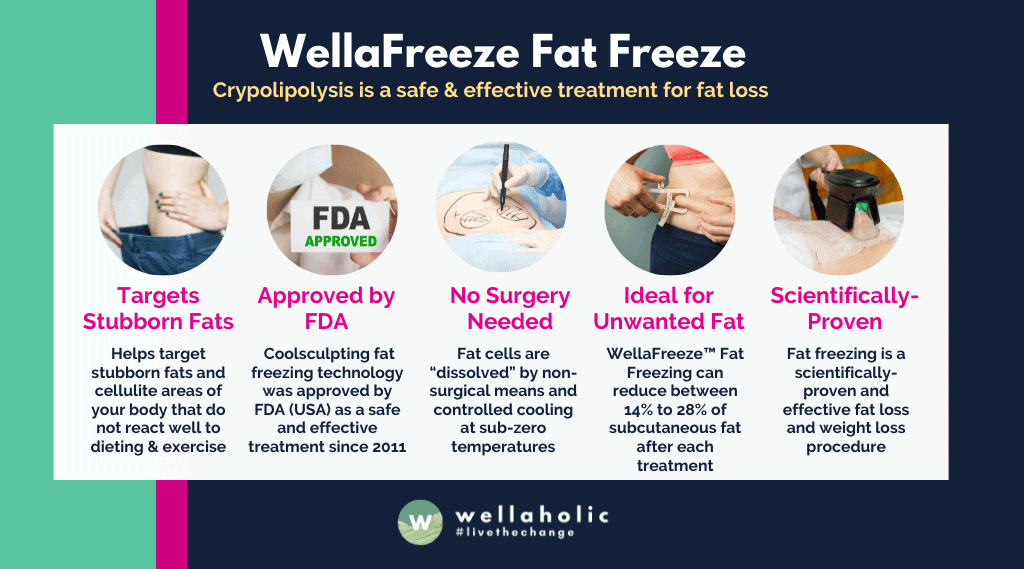 WellaFreeze™ 360 uses 360 probes which can freeze and reduce up to 34% of body fat per session with no or minimal bruising to the body.