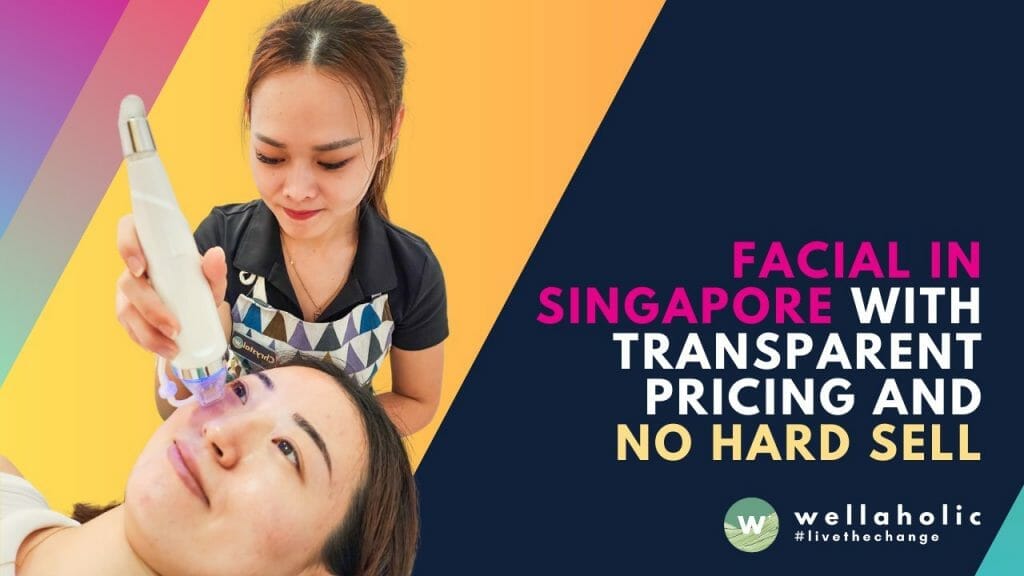 Facial in Singapore with Transparent Pricing and No Hard Sell
TL:DR Summary
Transparent Pricing: Wellaholic offers clear, upfront pricing for facials, eliminating hidden fees and surprises.
No Hard Sell: Experience professional advice without pressure to purchase additional products or services.
Customized Facial Treatments: Tailored solutions for individual skin concerns using advanced technology and high-quality products.
Stress-Free Experience: Wellaholic's policy ensures a relaxing, customer-focused facial treatment environment.
Effective Solutions: Addressing a range of skin concerns from aging to acne with personalized care.
Accessible Locations: Multiple outlets across Singapore, making it easy to access Wellaholic's facial services.
Introduction: Facial in Singapore with Transparent Pricing and No Hard Sell
Welcome to "Facial in Singapore with Transparent Pricing and No Hard Sell", an insightful guide curated by Wellaholic, your trusted aesthetic authority in Singapore. With a legacy of over 7 years, 8 strategically located outlets, a wealth of 2000+ authentic positive customer reviews, and the recognition of over 30 industry awards, we are committed to delivering quality treatments that help keep your skin youthful and blemish-free.
Finding a quality facial that fits your budget can indeed be a challenge. The market is flooded with options, but they often come with high prices and pushy sales tactics. That's where Wellaholic steps in. We provide effective and affordable facial services with transparent pricing and no hard sell. Our staff is trained to give you honest and professional advice on what your skin needs and how each treatment works.
In this guide, we will help you navigate the world of facials in Singapore, and uncover the benefits of choosing Wellaholic.
Why Facial in Singapore?
In the dynamic world of aesthetic wellness, transparency and personalization stand as cornerstones of client satisfaction. As an Aesthetic Director with extensive experience, I've observed that clear, upfront pricing in facial treatments is not just a preference but a necessity for clients. It builds trust and eliminates the anxiety associated with hidden costs.
Moreover, adopting a no-pressure approach allows clients to make informed decisions without feeling overwhelmed by sales tactics. This philosophy extends to the customization of facial treatments as well. Each individual's skin is unique, and so should be their treatment plan. Utilizing advanced technology and high-quality products, tailored solutions can effectively address specific skin concerns, whether it's combating signs of aging or managing acne.
Additionally, creating a stress-free treatment environment is crucial. A relaxed atmosphere enhances the overall experience, allowing clients to truly focus on their well-being. Lastly, accessibility is key in providing these services.
Conveniently located facilities ensure that more individuals can benefit from these personalized and transparent aesthetic solutions. This holistic approach, centered around the client's needs and comfort, is what truly defines excellence in aesthetic wellness.
"Hard selling is a thing of the past. Today's beauty consumers are savvier and more discerning. They want to be educated and inspired, not pressured." – Bobbi Brown
Different types of facials and their benefits
The Benefits of Facials
Facials offer a diverse range of benefits tailored to various skin needs, making them a popular choice for those looking to enhance their skincare routine. Each type of facial is designed to target specific concerns, providing a customized skincare experience. For instance, deep cleansing facials are excellent for removing impurities and dead skin cells, leading to clearer and more vibrant skin.
Improved circulation is another key benefit, often achieved through massage techniques that not only relax but also invigorate the skin. Hydration-focused facials are a boon for dry skin, helping to restore moisture balance and reduce the appearance of fine lines and wrinkles.
Types of Facials
With extensive experience in the field, I've observed that facials are not just a luxury but a necessity for maintaining skin health. Each facial is a unique experience, tailored to meet the specific needs of an individual's skin.
A basic facial, often underestimated, is a cornerstone in skincare. It starts with a deep cleansing process, essential for removing impurities and excess oils that can clog pores. This is followed by exfoliation, a step I find crucial in any skincare regimen. It removes dead skin cells, promoting cell renewal and enhancing skin's radiance. The process concludes with a hydrating mask, which I believe is vital for nourishing and rejuvenating the skin. This mask deeply moisturizes, leaving the skin soft and revitalized.
Suitable for all skin types, a basic facial is a versatile treatment that can be a regular part of anyone's skincare routine, helping to sustain skin health and prevent common issues. In my experience, its simplicity and effectiveness make it an ideal choice for anyone seeking to maintain a healthy, glowing complexion.
Why some facials are so expensive
Factors Affecting the Cost of Facials
In my years of experience in the aesthetics industry, I've come to understand that the cost of a facial is a reflection of various critical factors. It's not just a price tag; it represents the depth and breadth of the treatment you're receiving. The type of facial is a primary determinant – a basic cleanse-and-moisturize routine is understandably more affordable than specialized treatments like microdermabrasion or chemical peels. These advanced procedures require not only high-quality products but also a level of expertise that only comes with specialized training and experience.
Product Quality, Location and ambiance of spa or clinic are factors
Moreover, the choice of skincare products plays a significant role. Premium, exclusive products often come with a higher cost, but they also offer superior quality and results. The location and ambiance of the spa or clinic also contribute to the pricing. A high-end dermatology clinic or a luxury spa, with its plush environment and additional amenities, naturally charges more.
Another aspect to consider is the additional services that may accompany a facial. For instance, some treatments include a therapeutic massage or the use of advanced technology like LED therapy, which enhances the experience and benefits but also adds to the cost.
As a professional in this field, I believe that understanding these factors is crucial for anyone considering a facial treatment. It helps in making an informed decision, ensuring that you choose a treatment that not only suits your skincare needs but also aligns with your budget. Remember, the value of a facial goes beyond its price – it's an investment in your skin's health and your overall well-being.
Brand and Reputation
The brand and reputation of the spa or esthetician can also affect the price of a facial. Well-known and established spas or estheticians may charge more for their services due to their reputation for quality and expertise. The cost of a facial can vary greatly depending on a number of factors, including the ingredients used, additional treatments included, and the reputation of the spa or esthetician. It's important to consider your budget and skincare needs when choosing a facial to ensure that you're getting the best value for your money.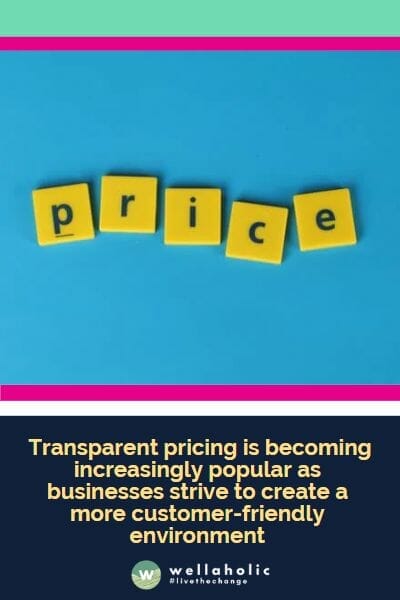 The benefits of a transparent pricing model
A transparent pricing model is one in which the prices of goods and services are openly displayed to consumers. This type of pricing is becoming increasingly popular as businesses strive to create a more customer-friendly environment. There are several benefits to using a transparent pricing model, including:
1. Increased Customer Comfort
Customers feel more comfortable knowing exactly how much they will be charged for a product or service. With a transparent pricing model, there are no surprises or hidden fees that can catch customers off guard. This can help build a sense of trust between the business and its customers.
2. Avoid Customer Complaints and Negative Reviews
Businesses can avoid the potential for customer complaints and negative reviews by being upfront about prices. When customers feel that they have been misled or taken advantage of, they are more likely to leave negative feedback or even take their business elsewhere. By being transparent about pricing, businesses can avoid this type of negative feedback.
3. Build Trust with Customers
A transparent pricing model can help build trust between a business and its customers. When customers feel that they are being treated fairly and that there are no hidden fees or charges, they are more likely to trust the business and continue doing business with them.
4. Comparison Shopping Made Easy
This type of pricing can also make it easier for customers to comparison shop and find the best value for their needs. When prices are openly displayed, customers can compare different products and services from different businesses to find the best option for their budget.
This is the reasons to why Wellaholic believes in a transparent pricing model. For all our facials and other services such as hair removal, our prices are clearly displayed at our website so that customers know what's the final cost before making a decision. This helps to protect our customers and gain their trust.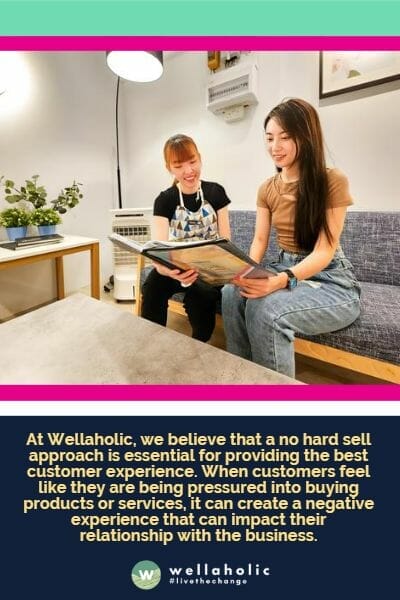 The Importance of No Hard Sell
Why a No Hard Sell Approach is Important for Customers
At Wellaholic, we believe that a no hard sell approach is essential for providing the best customer experience. When customers feel like they are being pressured into buying products or services, it can create a negative experience that can impact their relationship with the business. Here are some of the reasons why a no hard sell approach is so important:
Customers want to feel in control of their purchasing decisions.
A hard sell approach can come across as pushy and insincere.
A no hard sell approach helps build trust between the business and the customer.
It allows customers to make informed decisions based on their needs and budget.
The Negative Impact of a Hard Sell Approach on Customer Experience
A hard sell approach can have a negative impact on the customer experience. Customers may feel uncomfortable or even pressured into buying products or services they don't really need. This can lead to feelings of resentment towards the business and can ultimately damage the relationship between the customer and the business.
How a No Hard Sell Approach Can Help Build Customer Loyalty
On the other hand, a no hard sell approach can help build customer loyalty. When customers feel like they are being treated with respect and given the space to make their own purchasing decisions, it can help build trust and a sense of loyalty towards the business. This can lead to repeat business, positive word-of-mouth, and ultimately, a more successful business.
In conclusion, a no hard sell approach is crucial for providing the best possible customer experience. By giving customers the space to make informed decisions and build trust with the business, it can lead to increased customer loyalty and ultimately, a more successful business.
Age and Frequency: A survey by Wellaholic found that 31% of respondents aged 18-29 years had a facial treatment within the past 12 months, while 34% of those aged 30-49 years had a facial in the same period.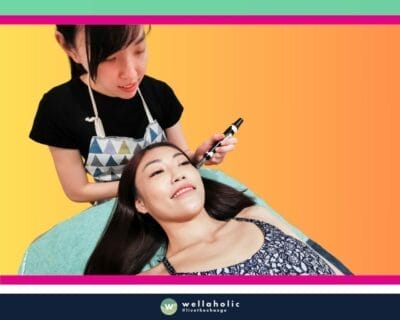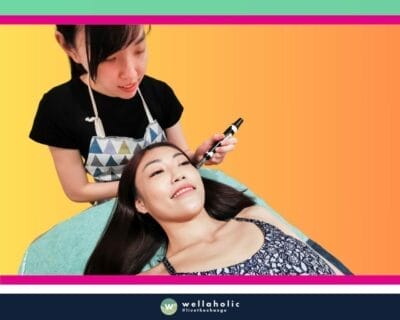 How to find a facialist you can trust
In my years of experience as an Aesthetic Director, I've learned that finding a trustworthy facialist is crucial for your skin's health and your overall well-being. Firstly, the cleanliness and organization of their workspace are paramount. It's not just about aesthetics; a well-maintained space reflects their professionalism and dedication to hygiene, which is essential in our industry.
Secondly, a consultation prior to any treatment is a must. This is where the facialist's expertise and understanding of skin physiology come into play. They should be able to assess your skin's needs and tailor their approach accordingly.
Lastly, the way you feel during and after the facial is a testament to their skill and care. A good facialist not only improves your skin but also ensures a relaxing, rejuvenating experience. Trust your instincts; if you feel at ease and notice a positive change in your skin, you've likely found a facialist who truly understands and values your skin's health.
At Wellaholic, you can be rest assured of our attention to quality, as attested to over 2000 positive customer reviews on Google Reviews. Customers will never have to pay until the treatment is complete, and consultation is always free. Besides this, our staff gives the utmost care and concern to our customers.
Frequently Asked Questions (FAQ)
What makes Wellaholic's Singapore Facial unique compared to others?

Wellaholic's Facial treatments in Singapore are tailor-made to address specific skin concerns of each customer. We use advanced technology and high-quality products to provide effective solutions. Most importantly, our transparent pricing and no hard sell policy ensure a stress-free experience for our clients.
What does "No Hard Selling" mean at Wellaholic?

At Wellaholic, "No Hard Selling" means we prioritize the needs and comfort of our customers above all else. We believe in providing honest advice about our treatments, and our clients are never pressurised to buy additional services or products.
What can I expect in terms of cost for a facial at Wellaholic?

Wellaholic adopts a transparent pricing model for all our services, including our Singapore Facial treatments. Prices are clearly stated and you only pay for what you choose without any hidden charges. For detailed information, please visit our Pricing page.
What type of skin concerns can Wellaholic Facial address?

Wellaholic Facial can address a range of skin concerns including aging signs, acne, pigmentation, dry skin, oily skin and sensitive skin. We personalize the treatment based on individual skin type and concern.
Where is Wellaholic located in Singapore?

Wellaholic has multiple outlets spread across Singapore for easy accessibility. For the exact locations, please visit our Contact page.
How can I book a Singapore Facial treatment at Wellaholic?

Booking a facial treatment at Wellaholic is straightforward and can be done via our Online Booking page.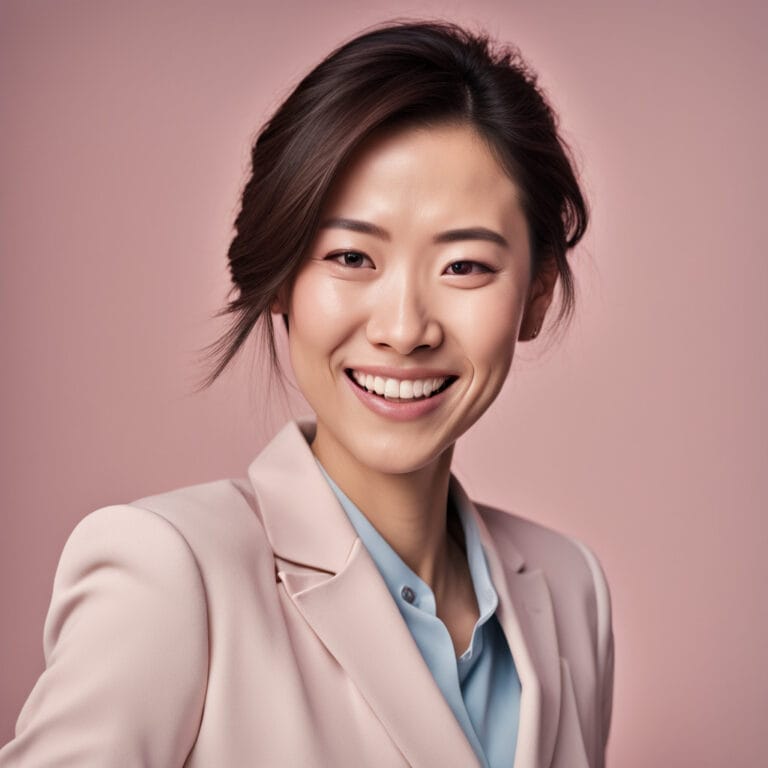 Serene Chiam, Aesthetic Director
Serene Chiam, the Aesthetic Director at Wellaholic, an acclaimed Aesthetic Chain in Singapore, brings over a decade of expertise in the aesthetics industry. With a Bachelor of Health Science (Aesthetics) and CIDESCO certifications, she expertly combines scientific knowledge with practical skills. Serene is known for her personalized approach to beauty, ensuring each Wellaholic client's journey is unique and transformative. Her significant contributions have been pivotal in establishing Wellaholic's reputation for excellence in aesthetic wellness.
GET IN TOUCH
Book Now Pay Later

Elight Monthly Facial – Look Six Years Younger in Three Months
⭐ Six-Step Technology Facial. Elight Monthly Facial is a six-step technology facial backed by scientific research.
⭐ RF, IPL, LED, REFA, etc. Elight Monthly Facial combines multiple technologies (RF, IPL, Diamond Peel, LED, Retinol, REFA massage) for comprehensive skincare.
⭐ Reduce Pimples and Acne. Elight is also able to reduce pimples and acne with its high energy waves.
⭐ One Price for 4 Weekly Facials. The Elight treatments are designed as an affordable unlimited monthly package with weekly visits.
⭐ Award-Winning. Wellaholic's treatments have been recognized by top beauty publications such as Daily Vanity, Beauty Insider, and Tropika Club Magazine.
⭐ Over 2000 Verified Customer Reviews. Wellaholic has over 30 industry awards and over 2000 positive reviews from customers, and >50% are repeat customers.
Elight Monthly Facial is a six-step technology facial backed by scientific research. Elight Monthly Facial combines multiple technologies (RF, IPL, Diamond Peel, LED, Retinol, REFA massage) for comprehensive skincare.