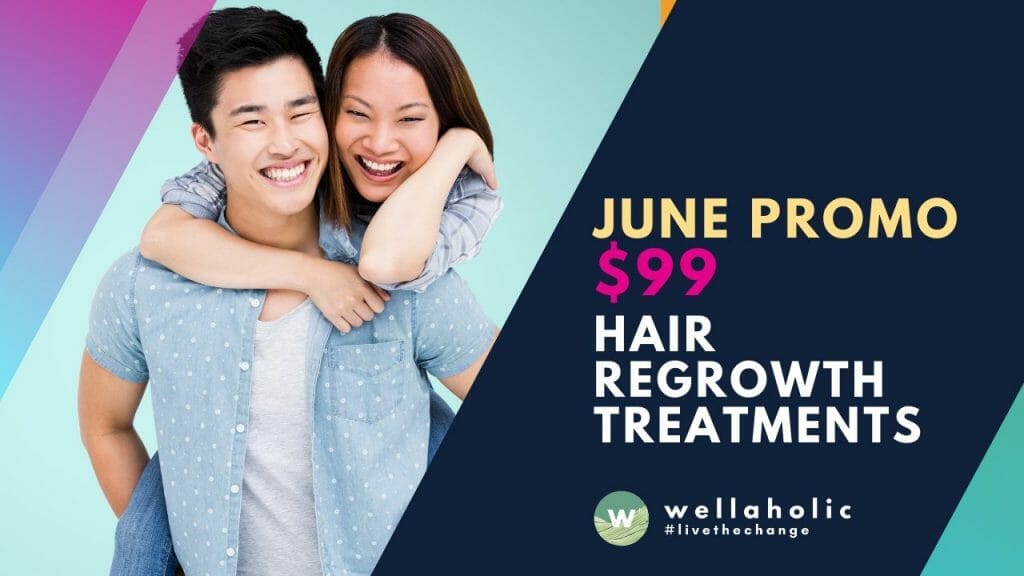 June Promo – $99 Hair Regrowth Treatments
Get Your Confidence Back with Scientific Hair Regrowth
Hair regrowth is a process that allows the hair follicles to grow back and produce new hair. There are many factors that can affect hair growth, including age, genetics, and hormones. Some things you can do to help your hair grow back faster include taking supplements, eating a healthy diet, and exercising. At Wellaholic, we offer 3 hair regrowth treatments backed by science, to help you jumpstart your follicle hair production and get your hair back again. This June, enjoy a special promotional price for our single-session hair regrowth treatments.
Pay $99 Instead of $169 for All 3 Hair Regrowth Treatments
Jumpstart your hair regrowth and control your hair loss with Wellaholic's special June 2022 promotion. For a limited time, pay only $99 (instead of usual price $169) for all three hair regrowth treatments:
Terms & Conditions
Promotion is valid from 28 May 2022 to 24 June 2022 at all Wellaholic outlets.
Customers can purchase one, two or all three types of treatments (e.g. Customer can pay $99 x 3 to enjoy all 3 hair regrowth treatments).
Promotion is only for appointments for the stipulated period. Customers cannot buy multiple treatments for future use.
Management reserves the right to end the promotion earlier than the stipulated date.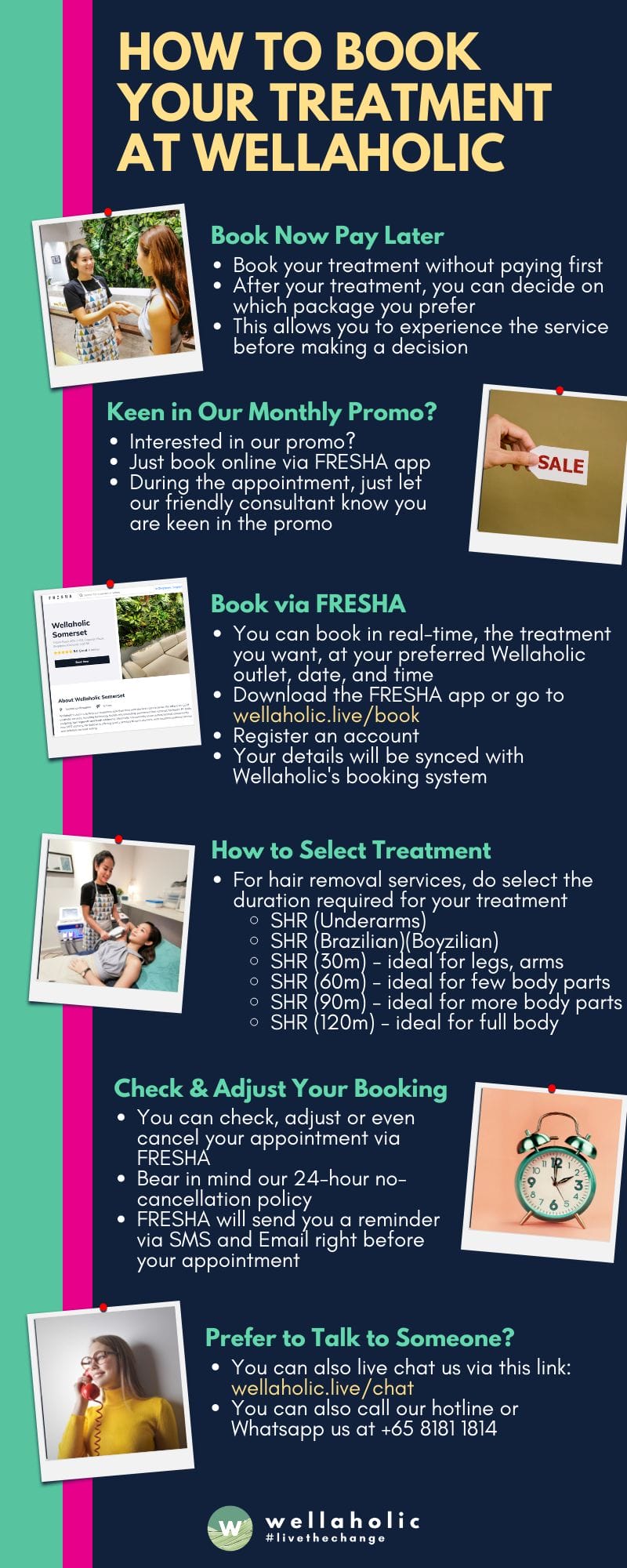 ---