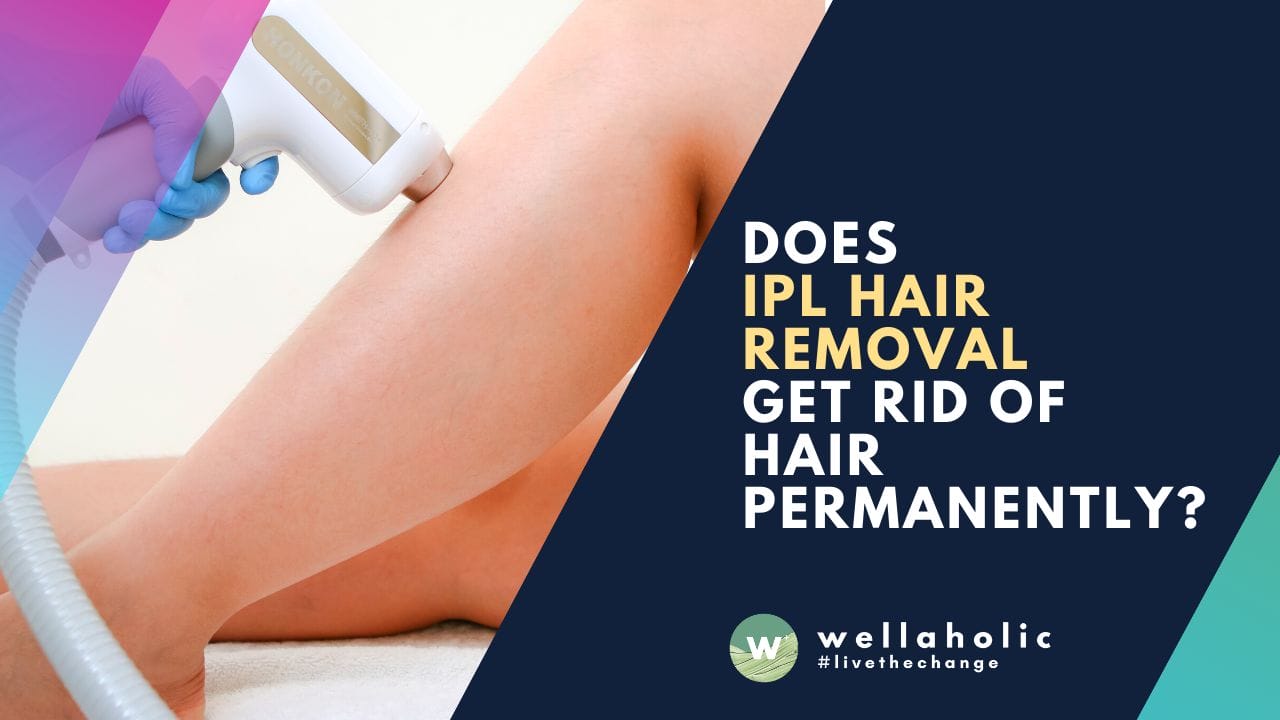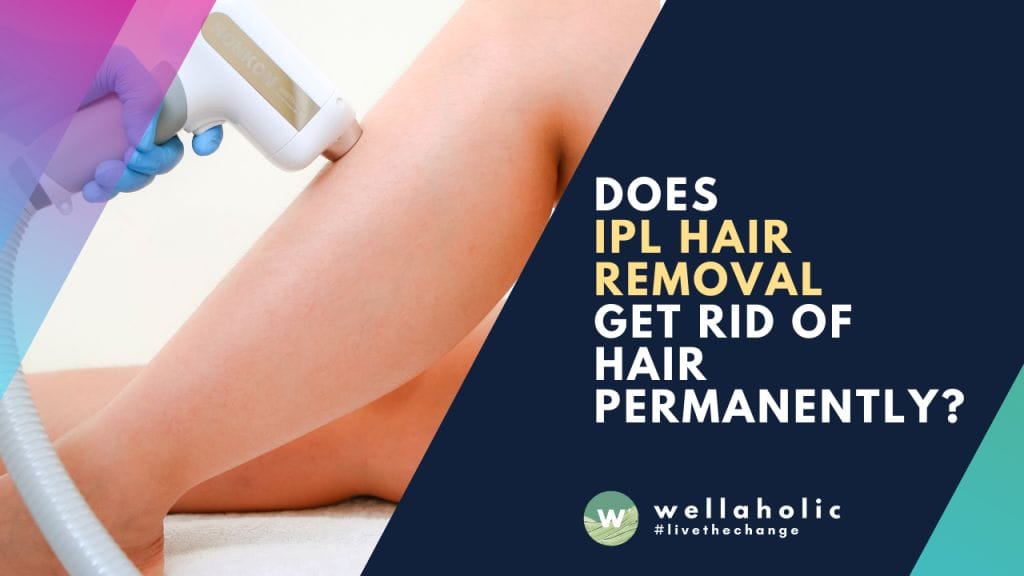 Does IPL Hair Removal Get Rid of Hair Permanently?
Can IPL, SHR or Laser Hair Removal Permanently Remove Hair?
Does IPL (Intense Pulsed Light) laser treatment really get rid of hair permanently? Is it safe? Does it hurt? IPL (Intense Pulse Light) is a noninvasive procedure that uses intense pulses of light to target unwanted hair. The treatment has become very popular because it's effective, painless, and relatively inexpensive.
Intense pulsed light (IPL) is a cosmetic skin treatment. People may use it to reduce the signs of aging or remove unwanted hair. Other uses include reducing the appearance of scars, lightening darker patches of skin, and improving the appearance of spider veins. IPL works in a similar way to laser therapy. The difference is that where laser therapy delivers a single wavelength of light energy, IPL delivers multiple wavelengths. This means that IPL can treat a larger area of skin in a shorter time than laser therapy.
Let's find out more about IPL hair removal, as well as SHR hair removal and laser hair removal.
What is IPL hair removal?
IPL technology – also known as intense pulsed light technology – is actually not a laser treatment. In contrast to laser hair removal it uses a broad spectrum of light with multiple wavelengths. This means it has more unfocused energy around the hair and skin area. So, IPL uses multi-spectrum lights whereas laser use single spectrum light, meaning IPL energy is scattered and much weaker. Laser has a densified light, and all energy is focused on this single light. IPL treatment for permanent hair reduction works best on darker hair and might not be as effective on lighter-coloured hair.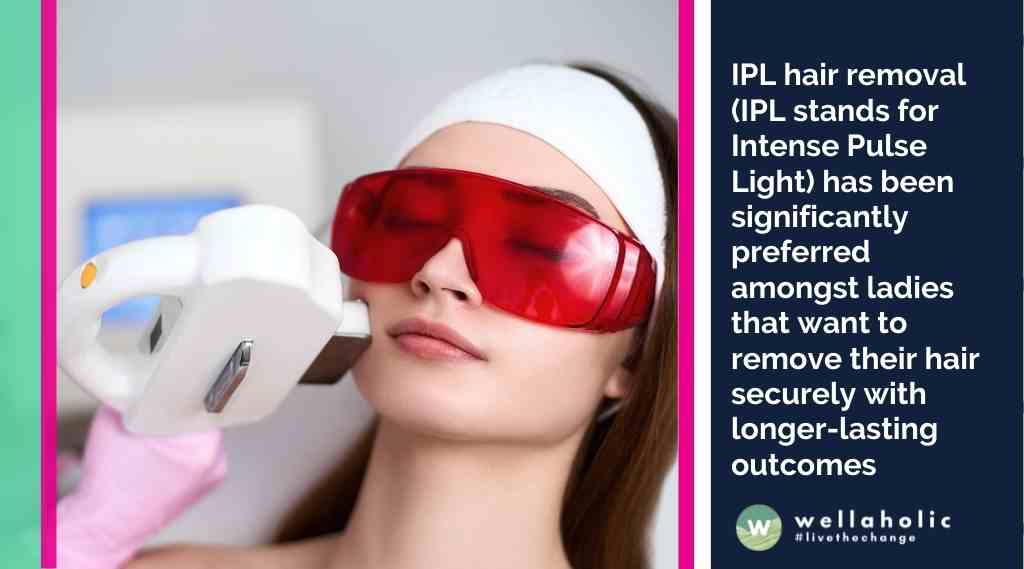 Is IPL hair removal permanent?
When you choose this IPL hair removal to remove your unwanted hair, you will experience permanent results. Any other at-home treatment only provides temporary results, and within a few days or maybe at most a week or two, you'll be right back to where you started, trying to remove your unwanted hair.
Once you undergo an IPL treatment, you should know that your hair won't be gone immediately afterward. While this treatment does destroy the hair follicle, the hair shaft still needs to shed. This process typically takes about two weeks. Once that final hair falls out, another one will never grow again.
What is SHR hair removal?
SHR's Advanced Fluorescence Technology (AFT) In-Motion laser hair removal technology is a breakthrough in customer comfort and effectiveness of treatments. SHR or Super Hair Removal technology heats the skin gently through the melanin and the stem cells with low energy but high frequency. SHR uses only 50% of the energy for permanent hair removal. The remaining 50% is absorbed into the stem cells responsible for hair production.
SHR technology is newer and more effective than IPL hair removal. SHR causes minimal pain due to the cool touch laser hair removal methodology as compared to IPL. SHR can cover all parts of the body such as hair removal for face, arms, legs, underarms, etc. SHR causes less discomfort as compared to IPL hair removal. SHR is also suitable for all hair type and skin tones as compared to IPL, making it an effective means for permanent hair reduction.
What is laser hair removal?
Laser hair removal devices work by killing the hair follicle. But hair grows in cycles, and the lasers only damage follicles during an active cycle of hair growth. So it takes multiple treatments, about a month apart, to completely stop hair from regrowing.
For some people, laser hair removal treatment is not entirely permanent. You might need a maintenance treatment every year or so to keep stray hairs from cropping up. After your laser session, the growth of new hair will be less noticeable. However, even though laser treatments damage hair follicles, they're not destroyed completely. Over time, the treated follicles may recover from the initial damage and grow hair again.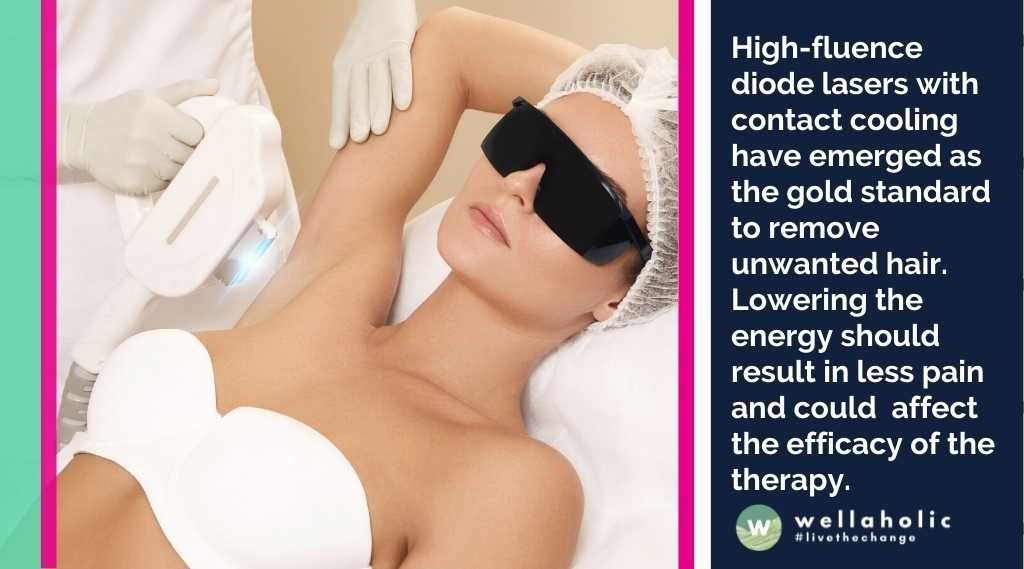 Whether it's IPL, SHR or laser hair removal, there is a caveat
Laser hair removal works by heating the hair follicles to stop new hairs from growing. This puts the hair follicles in a state of dormancy for a long period of time — much longer than with shaving and waxing. When the hairs do grow back, they'll be lighter, finer, and fewer in number.
Although the procedure is often touted as a form of "permanent" hair removal, laser treatment only reduces the number of unwanted hairs in a given area. It doesn't get rid of unwanted hairs completely.
Follow-up treatments are necessary to get the most out of laser hair removal. The exact number of maintenance laser treatments varies by individual. Most people need between four and six laser therapy sessions.
Additionally, for the best results, you'll likely need occasional maintenance sessions. These help ensure that the hair follicles don't regenerate. Depending on your individual needs, you may need a maintenance session once or twice a year after your full initial round of laser treatment.
Conclusion
Although IPL hair removal, SHR hair removal or laser hair removal isn't exactly permanent, it's still one of the best options for slowing hair growth over an extended period of time – hence they are all considered permanent hair removal.
While the skincare specialist feels that if people just want to remove excess hair, then true laser is the best option, she does say that "both lasers and IPL are effective when being delivered by a qualified laser practitioner". Both experts agree that it is important to discuss your specific concerns with your aesthetic practitioner and take into consideration your skin type so that they can advise you on the best course of action.
---
WellaSmooth All-inclusive Hair Removal by Wellaholic
WellaSmooth™ All-Inclusive Hair Removal is designed for an all-inclusive fuss-free full-body permanent hair removal experience with a 5-star rating. WellaSmooth™ All-Inclusive Hair Removal includes all-that-you-require shaving service, followed by SHR Unlimited Prestige hair removal which includes unlimited SHR shots for the entire body (including Brazilian/Boyzilian). Also included is our Skin Whitening / Hydrating post-treatment therapy (PTT) followed by our AfterGlow Red Light therapy.
What is WellaSmooth™ All-inclusive Hair Removal Regime?
Voted Best Hair Removal Treatment by Daily Vanity Spa and Beauty Awards 2021.
WellaSmooth™ All-Inclusive Hair Removal is designed for an all-inclusive fuss-free full-body permanent hair reduction experience.
WellaSmooth™ All-Inclusive Hair Removal is ideal for all skin color, hair color, and all forms of hair.
Also include is all-that-you-require shaving service for all body parts including your private regions.
WellaSmooth™ All-Inclusive Hair Removal also includes the Skin Whitening / Hydrating (PTT) with AfterGlow™, which includes post-hair-removal skin whitening or skin hydration followed by our AfterGlow Red Light therapy for enhanced skin rejuvenation.
Achieve smooth and glowing skin that will wow everyone.
This treatment is ideal for both men and women, by male and female therapists.
Get a package and choose your shaving, SHR permanent hair removal and post-treatment whitening and hydration done at any of our multiple outlets across Singapore.
WellaSmooth™ is your ultimate all-inclusive hair removal treatment in Singapore complete with shaving and post-treatment care.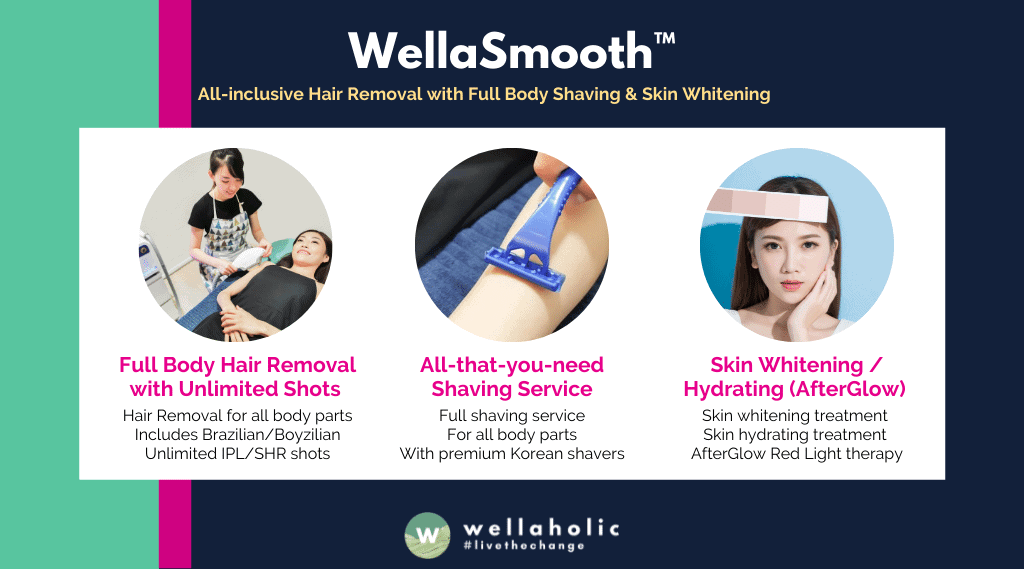 WellaSmooth™ Includes the Following Three Hair Removal Services
SHR Permanent Hair Removal PRESTIGE Unlimited – Enjoy our bestseller SHR hair reduction treatment for all body parts
Unlimited Shaving Service – Enjoy unlimited shaving service on all body parts
Skin Whitening/Hydrating (PTT) with AfterGlow – Enjoy post-treatment whitening or hydrating therapy followed by AfterGlow red-light treatment to rejuvenate your skin
Pricing of SHR Hair Removal Treatments by Wellaholic
Wellaholic believes in providing pricing transparency, and hence all prices are published and updated on its website. Choose from unlimited monthly hair removal plans (with unlimited SHR hair removal shots) for unlimited body parts, or choose from per-session hair removal price plans. Wellaholic's hair removal prices are generally divided into the following categories:
---
---