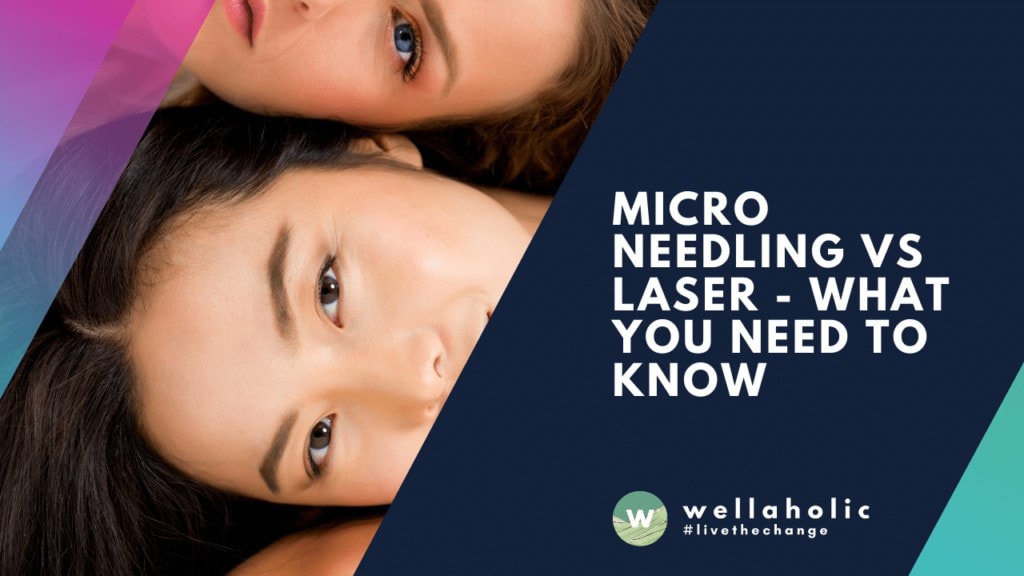 Microneedling vs Laser – What You Need To Know
Introduction to Microneedling and Lasers
Microneedling is an emerging minimally-invasive treatment that is gaining popularity due to its minimum downtime and almost-immediate visible results. Although fractional ablative lasers have bridged the efficacy-versus-downtime gap between the traditional CO2 lasers and nonablative lasers, no laser can treat severe perioral rhytides successfully. In this article, we are going to deep dive into microneedling and lasers, and explain what each one does for your skin and what one is right for you. Read on.
While lasers is effective for tissue tightening, microneedling can quickly and effectively address issues ranging from stubborn wrinkles to stretch marks. Both treatments complement each other very well.
---
What is the Difference between Laser and Microneedling?
Both laser treatments and microneedling work on a different level. Lasers, by design, use light as energy. This allows lasers to have a specific target on the skin which it will treat. As such, laser is ideal for conditions such as brown pigmentation spots or broken red veins. This allows the laser to focus on its target without affecting the surrounding tissue. As such laser treatments are very specific treatments.
On the other hand, Microneedling is a mechanical method of treatment that has grown in popularity in recent years due to its results and benefits. Microneedling creates thousands of tiny channels of injury over a treatment area and forces the treated area to heal. This is ideal for a large area, such as the entire face. The results are not selective to a specific problem. On the contrary, microneedling can tremendously help with collagen regeneration and skin turnover.
---
What are the Benefits of Microneedling?
On the other hand, microneedling together with micro-wounding creates controlled wounds that encourages healing in a way that tilling a field increases its yield. Microneedling is also affordable and inexpensive, and combines well with other aesthetic procedures.
Generally, most dermatologists would recommended using microneedling devices with disposable tips (for safety and hygiene reasons) and with as many needles as possible. Drum-shaped needle rollers are hard to clean, and also hard to apply the appropriate pressure to the skin. In addition, the permanent needles dulls quickly and cannot reach the effectiveness of the microneedling pens.
---
Should I try one before the other?
If you are looking to proactively take care of your skin, and boost your skin or facial collagen, then microneedling is a quick and easy way to do so without much risk. It is also more affordable with less or no downtime. On the other hand, if you have a specific problem or issue that you would like to address and treat, then you might want to consider laser treatments for your specific condition to meet your goals.
---
What to take note of when doing Microneedling?
Technical Tips to Take Note When Performing Microneedling
For perioral rhytides and other indications, a simple microneedling approach without Radiofrequency (RF) assistance is adequate enough. There are some technical tips to take note of:
Always use manual traction for smooth needle delivery. Always keep the skin taut. The therapist should be able to use the other hand to stretch the skin tight.
Holding the device perpendicular to the skin to allow the needles to penetrate the skin at 90 degrees.
Ideally perform multidirectional passes. By moving it back and forth, up and down, or in circular motions, it prevents the patients from looking like they have stripes.
If the patient is able to tolerate it, aim for pinpoint bleeding. Severely photo damaged skin often bleeds immediately, while fibrotic skin or scars, particularly in non-facial areas, may require several passes to elicit pinpoint bleeding.
---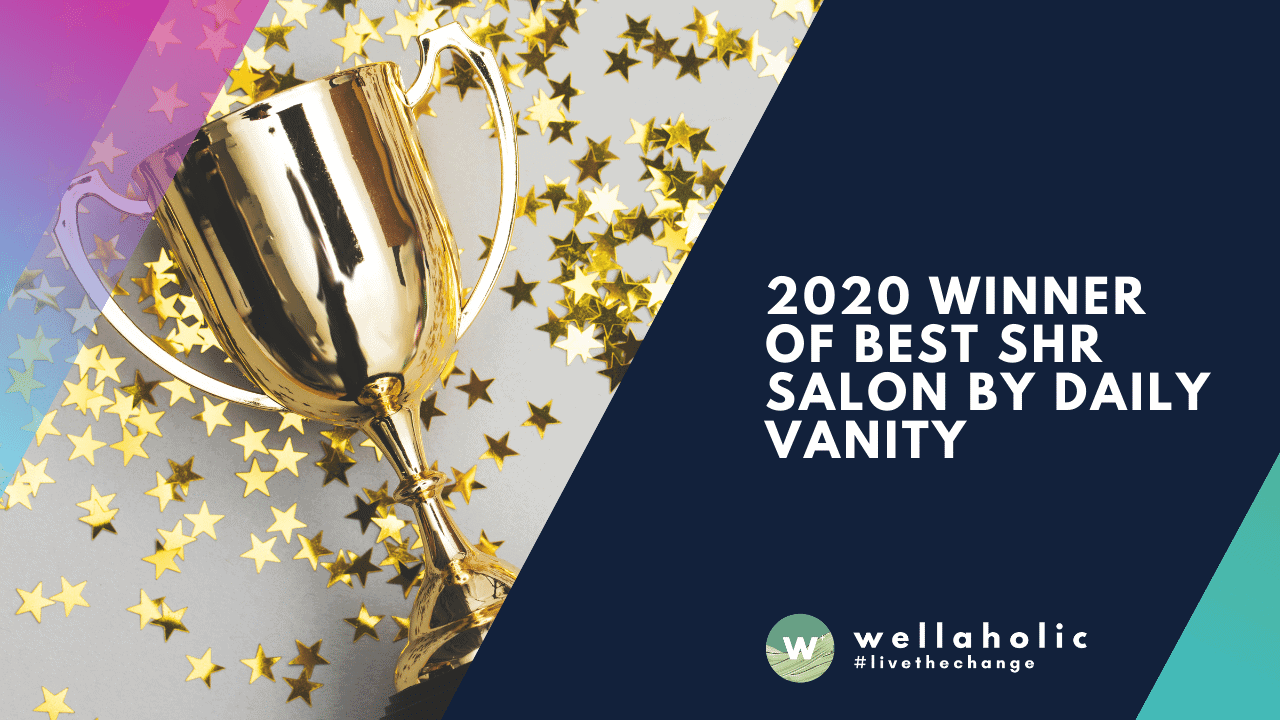 Wellaholic is happy to win the BEST SHR SALON for hair removal treatments (Editor's Choice) (Readers' Favourite) by Daily Vanity Spa & Hair Awards 2020. With this award, Wellaholic has gathered the following awards over the years:
Awarded Boutique Spa of
---
Can Microneedling Remove Acne Scars?
Treatment for Atropic Scars
For atrophic scars, traditional pulsed CO2 lasers can provide significant improvements with just one treatment. But to avoid post-treatment mismatches, the laser procedure must be delivered to entire cosmetic units. This is not the case with microneedling. With microneedling, a small area of atropic scars within a cosmetic unit can be treated without having to worry about colour mismatches.
---
Can Microneedling Treat Enlarged Pores?
​Microneeding for Enlarged Pores
Dermatologists, such as Dr. Alster also love using microneedling for enlarged pores. Microneedling disrupts the fibrotic pores and induces new collagen formation. For striae that covers large body areas, microneeding is able to improve both the skin texture and tightness.
---
Wellaholic's Microneedling for Face and Neck with Hyaluronic Acid
Wellaholic's Microneeding with Serum Options
Wellaholic's Microneedling is a safe, minimally invasive, and effective aesthetic treatment for several different dermatologic conditions including acne and other scars. Given its expedient post-treatment recovery, limited side effect profile, and significant clinical results, microneedling is a valuable alternative to more invasive procedures such as laser skin resurfacing and deep chemical peeling.
Microneedling treatments have proven to be more effective than surgical treatments, laser resurfacing and chemical peels in stimulating the production of collagen and elastin, which reinforces the skin, removes the wrinkles and smooths the scars.
HYALURONIC ACID 2% + VITAMIN B5
This formula uses three forms of HA with varying molecular weights, as well as an HA Crosspolymer.
This offers full-depth hydration and visible plumping without drawing water out of the skin.
B5 further enhances surface hydration.
USAGE: HYDRATION AND PLUMPING
RESVERATROL 3% + FERULIC ACID 3%
This formula combines very high concentrations of two of the most powerful and important antioxidants in skincare: Resveratrol and Ferulic Acid.
Skincare formulations generally incorporate Resveratrol at 1% or less and Ferulic Acid at 0.5% or less.
This formula an exceptionally high concentration of resveratrol.
USAGE: ANTI-AGEING
MATRIXYL™ 10% + HYALURONIC ACID
Matrixyl™ is a trademarked peptide composition developed by Sederma Inc. in France.
This highly-effective composition has been shown to reduce the look of static and dynamic wrinkles.
This formula contains two generations of Matrixyl™, at a combined conc
---