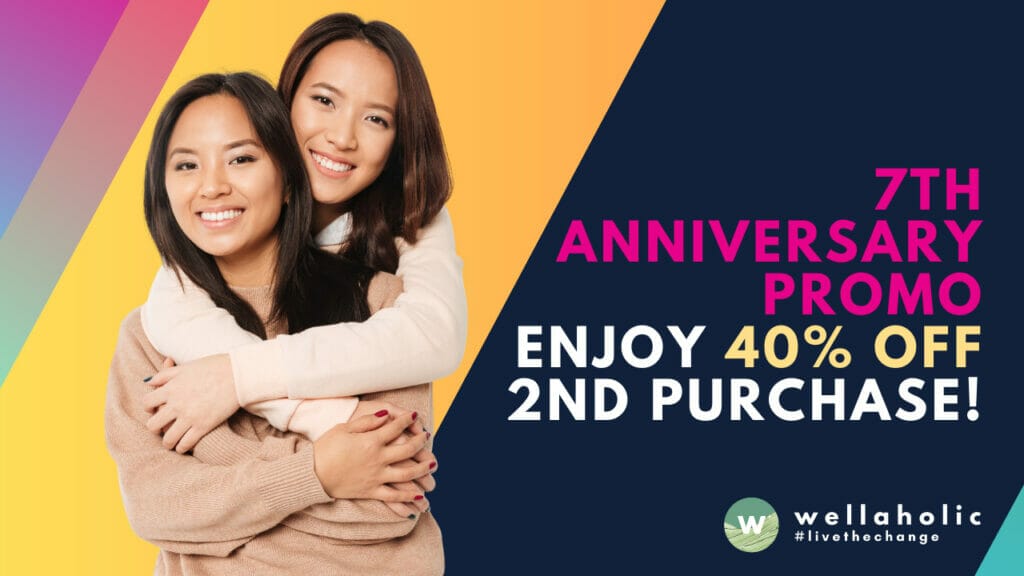 7th Anniversary Promo — Enjoy 40% Off Your Second Purchase This October
Celebrate Wellaholic's 7th Anniversary with a Spectacular 40% OFF Your Second Purchase!
This October, it's our birthday, and we're spreading the love! To show our gratitude, we're offering a jaw-dropping 40% discount on your second purchase of any Wellaholic service.
Here's How it Works:
✅ Visit any Wellaholic outlet and pick the service(s) and session/monthly plan(s) that fit your needs.
✅ Pay for your first plan, then get an instant 40% OFF your second one.
Want to Save it for Later? No worries! You can buy now and activate your plan(s) at your convenience.
Gifting to a Friend? Simply have your friend's details handy:
Don't miss out on this limited-time offer. Share the love and spread the word—because good things are meant to be shared! ❤️❤️❤️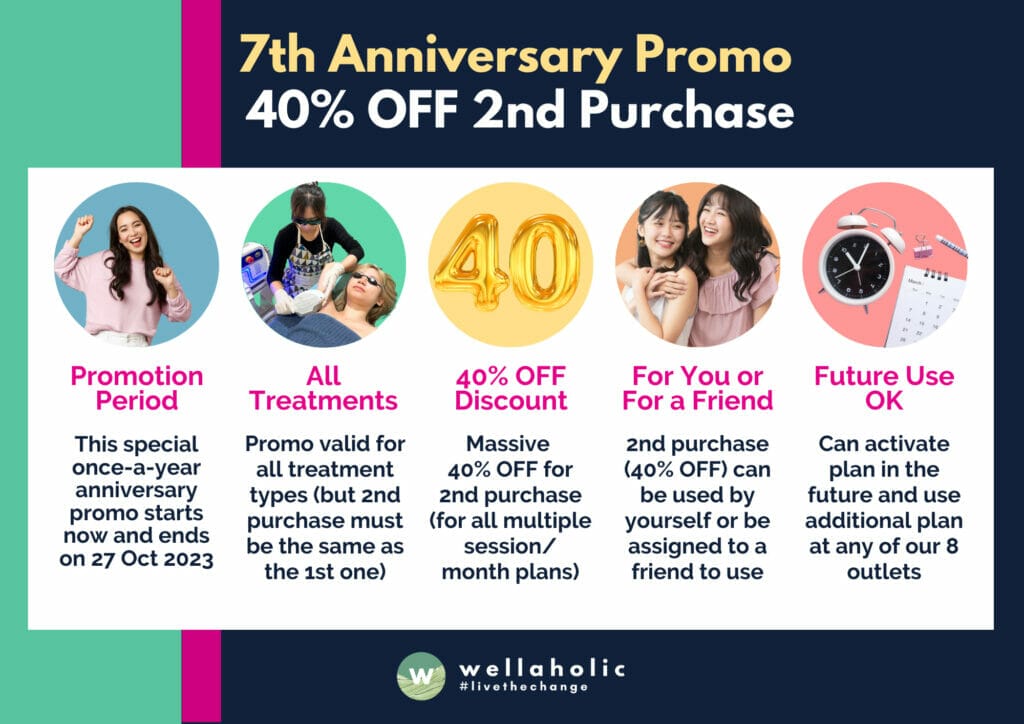 Promo Example
Terms & Conditions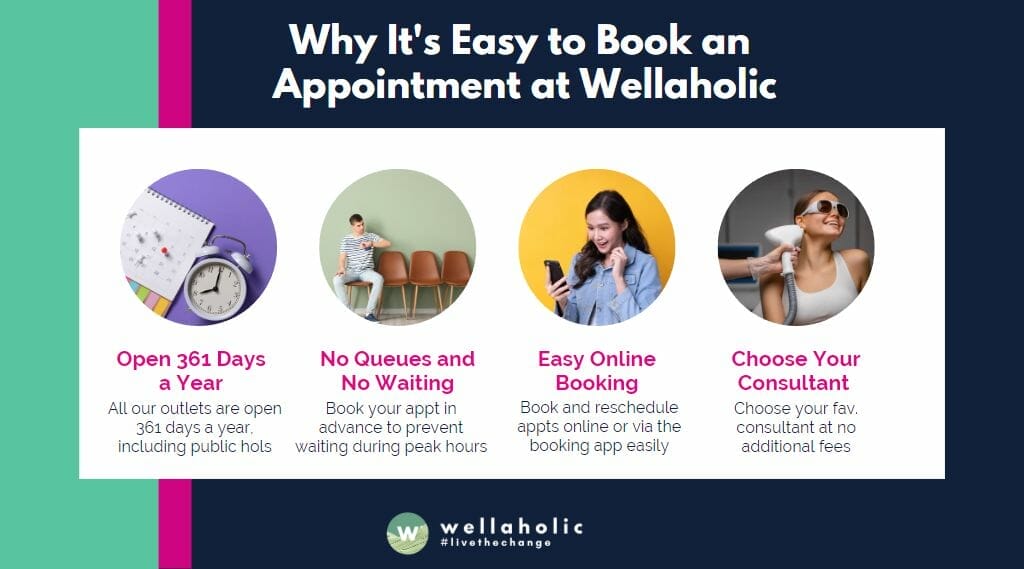 It's Easy to Book an Appointment at Wellaholic