Laser Hair Removal for Singapore Male – Why Choose SHR Diode Laser?
TL:DR Summary
Laser hair removal is a popular and effective way to get rid of unwanted hair permanently.
SHR diode laser is a type of laser hair removal that uses low-intensity pulses of light to target the hair follicles.
Advantages: It is faster, safer, and more comfortable than traditional laser hair removal. It can treat all skin types and hair colors.
Disadvantages: It may require more sessions and higher costs than other methods. It may not work well on very fine or light hair.
Procedure: A cooling gel is applied to the skin before the treatment. The laser device is moved over the desired area.
Results: The hair will gradually fall out over the next few weeks. Multiple sessions are needed to achieve permanent hair reduction.
Why more Singaporean men are opting for laser hair removal
As the aesthetic industry evolves, so does the pursuit of personal grooming among Singaporean men. The rising trend of laser hair removal is no longer a secret, and it's not just about vanity. It's about embracing change, seeking improvement, and striving for a polished look that exudes confidence. But why is this trend gaining momentum? And why should you, as a discerning Singaporean man, consider SHR Diode Laser for your hair removal journey?
Enter Wellaholic, your trusted partner in this transformation. With over seven years of experience, eight strategically located outlets across Singapore, and a plethora of services including hair removal, facials, slimming, body contouring, teeth whitening, and hair regrowth treatments, we are more than equipped to guide you through this journey. Our expertise is not just claimed, but proven by over 2000 authentic positive customer reviews on Google and Tripadvisor, and recognized by over 30 industry awards for excellence in various aesthetic services.
In this article, we delve into the world of laser hair removal for men, exploring the reasons behind its popularity and why the SHR Diode Laser, a technology we proudly specialize in, could be your best choice. So, sit back, relax, and let us guide you through the enlightening path of aesthetic transformation. Welcome to the Wellaholic experience.
"Laser Hair Removal is the perfect way to achieve smooth, hairless skin for Singapore males – no more hassle of shaving!"
The different types of laser hair removal
Laser hair removal is a cosmetic procedure that uses concentrated light to penetrate the hair follicle and destroy the hair shaft. Laser hair removal is a popular cosmetic procedure that uses a concentrated beam of light to remove unwanted hair. The different types of laser hair removal include:
1. Nd: YAG laser: This type of laser is effective for all skin types, but it is especially effective for dark skin. It can be used to treat large areas of the body, such as the back or legs.
2. Diode laser: This type of laser is effective for all skin types and can be used to treat small areas, such as the upper lip or chin.
3. Alexandrite laser: This type of laser is most effective for light skinned individuals and can be used to treat large areas of the body, such as the back or legs.
SHR stands for Super Hair Removal. This type of laser uses a lower energy beam that is pulsed over the treatment area multiple times. The heat from the laser damages the hair follicle and prevents future growth. Diode lasers use a single wavelength of light to target specific chromophores in the skin. The heat from the laser destroys the hair follicle and prevents future growth.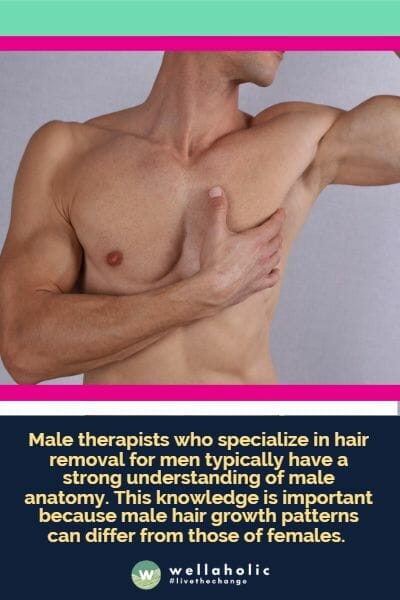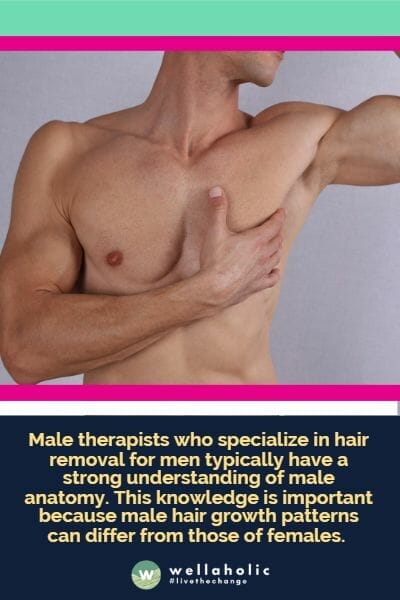 How laser hair removal works
The Process of Laser Hair Removal
Laser hair removal has gained considerable popularity as a method to remove unwanted hair. So, how does it function? Simply put, lasers focus on the hair roots and obliterate them via a process known as photothermolysis. During this process, the laser emits a light that the pigment in the hair absorbs, effectively converting this light energy into heat and destroying the hair follicle.
Laser Hair Removal: Target Areas and Versatility
One of the primary reasons for the popularity of laser hair removal is its versatility. The treatment can effectively target any area of the body that has unwanted hair. The most common areas for laser hair removal include the face, legs, arms, and bikini line, providing a safe and effective way to maintain smooth, hair-free skin in these regions.
Number of Treatments for Optimal Results
Though laser hair removal is a powerful tool in the fight against unwanted hair, achieving the desired results often requires multiple treatments. The number of necessary sessions largely depends on factors like hair type, hair color, and skin tone. With a personalized treatment plan, individuals can successfully remove unwanted hair and enjoy the benefits of smoother, hair-free skin.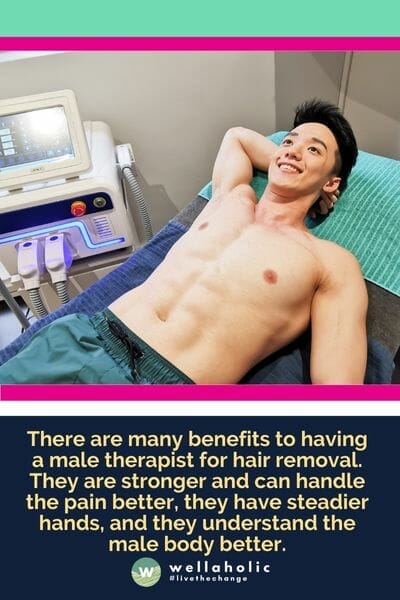 The benefits of laser hair removal for Singaporean men
Laser Hair Removal: An Ideal Choice for Men
Laser hair removal has grown in popularity as a cosmetic procedure due to its effectiveness, safety, and quick results. It's an exceptional choice for Singaporean men looking to enhance their appearance, and who want to move away from the constant cycle of shaving, waxing, or other hair removal methods.
Versatility of Laser Hair Removal for Men
The versatility of laser hair removal is another reason why it's favoured by many men. This method can remove hair from a variety of body areas – whether it's facial hair, chest hair, or hair on the back. It is especially advantageous for those men who have excessive body hair or who desire to change the look of their facial hair.
Efficiency and Affordability of Laser Hair Removal
Not only is laser hair removal a relatively painless procedure, but it's also time-efficient. Treatments typically only take a few minutes, with no downtime required post-treatment. Most men report excellent results, and with its long-lasting effects, laser hair removal is an affordable and attractive option for Singaporean men seeking a convenient and effective hair removal solution.
What kind of laser hair removal is available for Singaporean men?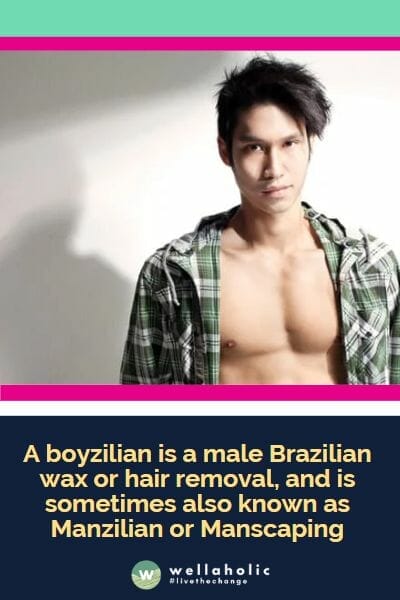 Laser Types for Hair Removal: Matching Skin and Hair Color
There's a range of lasers used for hair removal, with the choice largely determined by an individual's skin type and hair color. Generally, an Alexandrite Laser (755nm) is used for those with fair to mid-toned skin and medium to coarse dark hair. The ND: YAG Laser (1064 nm) is often chosen for darker skin types with coarse hair, while a Diode Laser (800-810 nm) is suitable for fair to mid-toned skin, as well as dark fine hair.
Wellaholic's SHR Hair Removal: A Diode Laser Approach
At Wellaholic, we utilise Super Hair Removal technology, also known as SHR, which is a type of diode laser hair removal. As a newer technology compared to IPL, SHR was developed by Alma Lasers. It amalgamates 755nm, 808nm, and 1064nm laser wavelengths, making it versatile enough to target all skin types. Along with simultaneous contact cooling to prevent burns, it ensures a more comfortable treatment experience. Ideal for all skin and hair types, this method causes minimal irritation. With Wellaholic's SHR Prestige plan, clients can undergo hair reduction treatments on all body parts.
Individual Needs and Professional Consultation
It's important to recognize that the optimal choice of laser may vary based on individual needs and the clinic providing the service. For this reason, we highly recommend consultations with a qualified healthcare professional or technician. They can guide you towards the most appropriate laser for hair removal, considering your specific skin type and hair color.
Frequently Asked Questions (FAQ)
What is the key difference between Diode Laser and IPL hair removal?

A: The main difference lies in the technology. Diode Laser uses a focused laser beam to target hair follicles, while Intense Pulsed Light (IPL) emits a broad spectrum of light. Diode Laser is more precise and effective for permanent hair removal.
Why is Diode Laser considered a better option for permanent hair removal in Singapore?

A: Diode Laser offers better precision and targeting of hair follicles compared to IPL. It is more suitable for various skin types and hair colors, making it a preferred choice for those seeking long-term results.
Can Diode Laser hair removal be safely used on sensitive areas of the body?

A: Absolutely! Diode Laser hair removal is safe for sensitive areas like the bikini line and underarms due to its precision. It effectively reduces unwanted hair while ensuring the surrounding skin remains unaffected.
How many sessions of Diode Laser hair removal are typically needed to achieve significant results?

A: The number of sessions varies based on individual factors like hair density and color. However, noticeable hair reduction can often be seen after just a few sessions. A complete treatment course is usually recommended for optimal results.
Does Diode Laser hair removal cause discomfort or pain during the procedure?

A: While some individuals might experience mild discomfort, Diode Laser hair removal is generally well-tolerated. Many modern systems incorporate cooling mechanisms to minimize any sensation.
How does Diode Laser compare to IPL in terms of effectiveness for hair removal?

A: Diode Laser is considered more effective than IPL for hair removal. Its focused laser technology penetrates deeper, targeting hair follicles more precisely, which leads to better and longer-lasting results.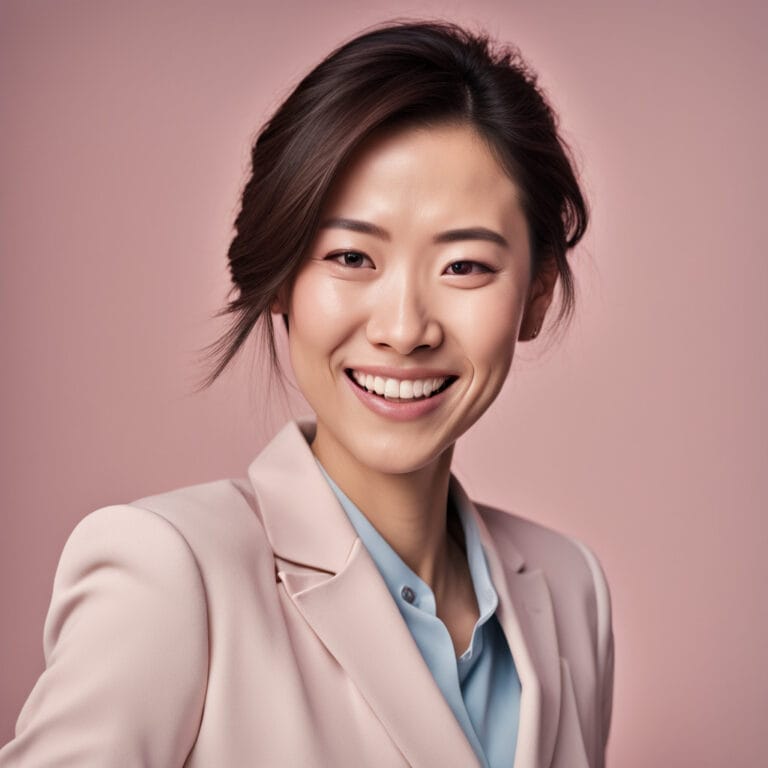 Serene Chiam, Aesthetic Director
Serene Chiam, the Aesthetic Director at Wellaholic, an acclaimed Aesthetic Chain in Singapore, brings over a decade of expertise in the aesthetics industry. With a Bachelor of Health Science (Aesthetics) and CIDESCO certifications, she expertly combines scientific knowledge with practical skills. Serene is known for her personalized approach to beauty, ensuring each Wellaholic client's journey is unique and transformative. Her significant contributions have been pivotal in establishing Wellaholic's reputation for excellence in aesthetic wellness.
GET IN TOUCH
Book Now Pay Later

SHR Permanent Hair Removal with Unlimited Shots
Wellaholic offers all-inclusive hair removal plans. With a one-time payment, you gain unlimited access to full body hair removal using SHR diode laser shots. This strategy guarantees exceptional results and unparalleled cost-effectiveness.