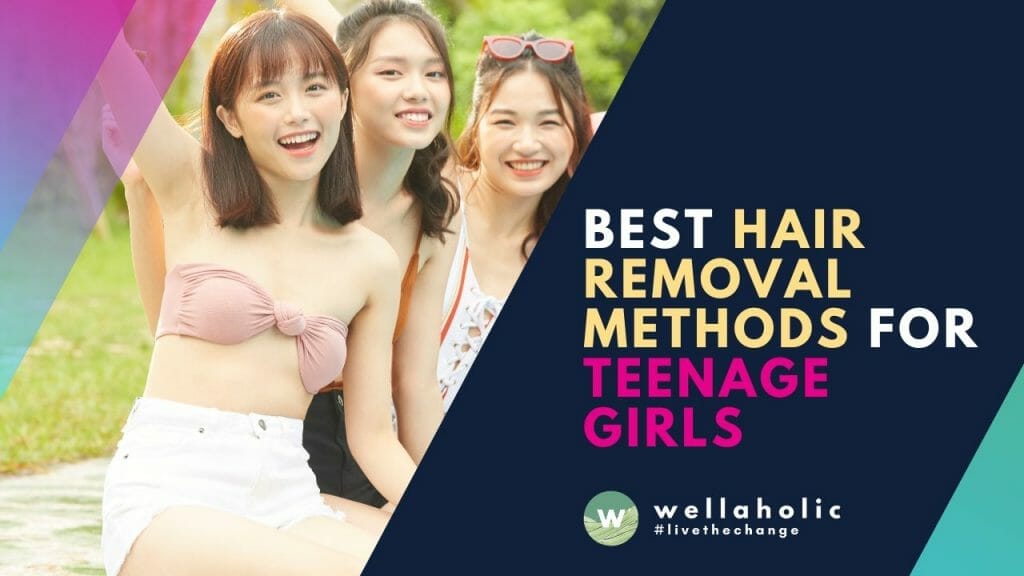 The Best Hair Removal Methods for Teenage Girls on a Budget
TL:DR Summary
Shaving: Quick and Easy: Painless, cost-effective, but requires regular upkeep and can cause fast regrowth.
Waxing: Longer-Lasting Smoothness: Cost-effective, results in thinner hair regrowth, but can be painful and time-consuming.
Depilatory Creams: Simple and Painless: Easy to use, great for hard-to-reach areas, but can cause skin irritation.
Laser Hair Removal: Most Effective: Long-lasting results, covers large areas, but expensive and may cause discomfort.
Sensitive Skin Solutions: Waxing and laser hair removal are recommended for sensitive skin.
Choosing the Right Method: Consider skin type, hair type, budget, and pain tolerance for best results.
Introduction
In my journey through the aesthetics industry, I've encountered numerous young adults in Singapore who are keen on exploring at-home beauty treatments, especially laser hair removal. As an Aesthetic Director with a rich background in clinical aesthetics, I understand the allure of achieving salon-like results in the comfort of your own home. However, laser hair removal at home comes with its own set of challenges and safety concerns, the most notable being the risk of burning oneself.
From my extensive interactions with clients and continuous research, I've gathered valuable insights into safely conducting laser hair removal at home. It's not just about purchasing the right equipment; it's about understanding your skin type, hair texture, and the correct usage of the device. In the detailed article that follows, I will guide you through the essential steps to safely perform laser hair removal at home, highlighting key precautions to avoid burns and achieve effective results.
Below is a table showing the differences between laser hair removal, shaving, waxing, epilating, and using hair removal creams:
Method
Description
Pros
Cons
Laser Hair Removal
Targets melanin in hair follicles and burns structures containing melanin.
– Long-lasting results
– Minimal pain
– Expensive
– Requires multiple sessions
Shaving
Uses a razor to cut hair at the surface of the skin.
– Quick,
– Easy
– Inexpensive
– Hair grows back quickly
– May cause razor burn, ingrown hairs, and skin irritation.
Waxing
Applies hot or cold wax to the skin and removes hair from the root.
– Longer-lasting results than shaving
– Painful, may cause ingrown hairs
– Skin irritation, and redness
– Hair must be a certain length for waxing to be effective
Epilating
Uses a device with multiple tweezers to pull hair out at the root.
-Longer-lasting results than shaving

– Painful
– May cause ingrown hairs, skin irritation, and redness
– Hair must be a certain length for epilating to be effective
Hair Removal Creams
Uses chemicals to dissolve hair at the surface of the skin.
– Quick and easy
– Painless
Hair grows back quickly
– May cause skin irritation or allergic reactions
– Chemicals may have a strong odor.
Table: The differences between laser hair removal, shaving, waxing, epilating and using hair removal creams
"Smooth skin is a sign of confidence, so don't be afraid to explore the best hair removal methods for teenage girls!"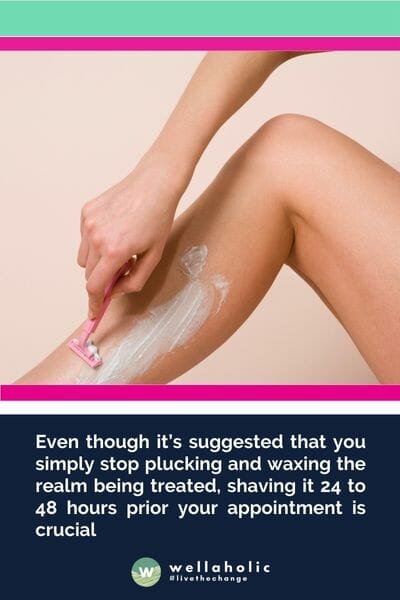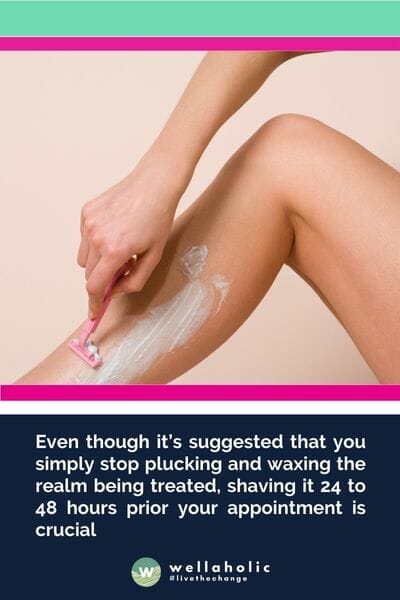 Shaving: The most common method of hair removal for teenage girls
The most common method of hair removal for teenage girls is shaving. Shaving is a quick and easy way to remove hair, but it can also be a little painful. There are a few things you need to do before you start shaving in order to make the process a little less painful. First, you need to make sure that your skin is wet. This will help the blade glide over your skin smoothly. You also need to use a good shaving cream or gel.
Pros
Painless
Easy to do
Cost effective
Not very time-consuming
Better for coarse hair
Cons
Risk of cuts/nicks
Regrowth is fast and thicker
Require regular upkeep
Blades need replaced often
Can only do in bathroom or near sink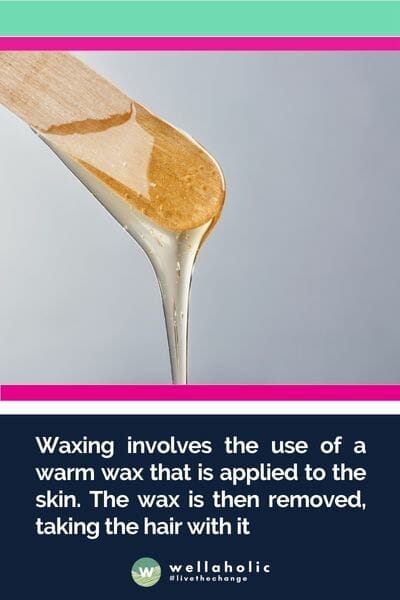 Waxing: A less common but more effective method of hair removal
When most people think of hair removal, waxing is not the first thing that comes to mind. However, waxing is a less common but more effective method of hair removal. Waxing involves the use of a warm wax that is applied to the skin. The wax is then removed, taking the hair with it. Waxing can be done at home or at a salon.
Pros
Cost-effective
Amazingly smooth skin
Results last longer
Hair regrowth is thinner and softer
The sugar mixture washes off easily, unlike wax
All natural products
Easy to make
Great option for upper lip (and eyebrow if done with precision)
Cons
It can be painful
Risk of burns
Time-consuming
Can be messy
Have to have a decent amount of hair growth
Depilatory creams: A cheap and easy to use method of hair removal
Depilatory creams are a cheap and easy to use method of hair removal. They can be used on the entire body, including the face. Depilatory creams work by dissolving the hair shaft, so the hair is removed at the root. Depilatory creams are available over-the-counter and can be found at most drugstores.
Pros
Easy to use
Painless if you use the right product
Great and longer lasting results
See results in just a few minutes
The formulas have improved much over the years
Penetrates to the hair follicle
Easily removes body hair that's hard to reach
Cons
Can cause burning/skin irritation
Can cause skin pigmentation problems
Can be pricier to maintain than razors
Can have a chemical smell
Unsuitable for facial hair except for the upper lip
It is often messy
Can leave skin sensitive to the sun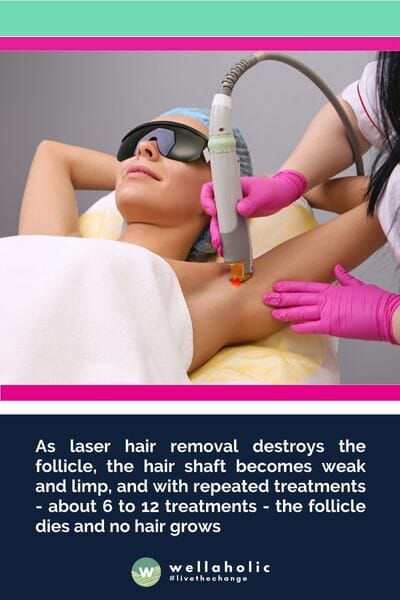 Laser hair removal: The most expensive but most effective method of hair removal
Laser hair removal is the most expensive but most effective method of hair removal. Laser hair removal is a medical procedure that uses a laser to remove unwanted hair. A laser is a device that produces a beam of light. The light from the laser is directed at the hair follicle. The heat from the laser damages the follicle and prevents the hair from growing back.
Pros
Scientifically proven to work
Results last longer than most other options that aren't permanent
Works well on most areas of the body
Can cover larger areas of the body at one time
Cons
May be slightly uncomfortable for a minority of customers
There is often redness/tenderness immediately following treatments
Can cause rare side effects like scars, skin pigmentation, etc.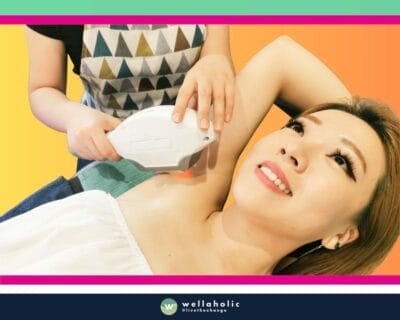 Additional FAQ for Hair Removal Methods for Teenage Girls
What is the best hair removal method for sensitive skin?
When it comes to body hair removal, individuals with sensitive skin have to be extra careful. They must choose a hair removal method that won't cause skin irritation or leave behind any visible signs of damage. So what is the best hair removal method for people with sensitive skin?
The most popular and recommended option is waxing. Waxing can be painful, but it's a far better choice than other methods like shaving or depilatory creams which can potentially aggravate sensitive skin and lead to redness, swelling and even infection. Additionally, waxing eliminates hair at the root for longer lasting results – up to 4-6 weeks depending upon your individual growth rate. Laser hair removal is also another good alternative.
How often should I wax my legs as a teenager?
Being a teenager comes with its challenges, and remembering to wax your legs is one of them. Waxing is crucial for smooth, soft skin. It also keeps your skin healthy by stopping ingrown hairs. For teenage girls, waxing every 3-4 weeks is the best way to keep skin smooth and avoid those pesky ingrown hairs.
Waxing at home is a simple, cost-effective method for smooth legs. It's ideal to wax post-shower. That's when pores open and hair softens due to warm water. Can't shower first? Apply oil or lotion before waxing. This helps minimize discomfort during root-level hair removal.
Can I use an epilator on my face as a teenager?
As a teen, you may be looking for ways to keep your facial hair in check. One popular but often misunderstood option is an epilator. An epilator is an electric device that quickly and easily removes hair from the face and body. But can an epilator be used on the face as a teenager?
The answer is yes, but it's important to understand both the pros and cons of using an epilator on your face before making the decision to do so. Epilation can provide lasting results with minimal discomfort, yet it's not suitable for all skin types and comes with certain risks — especially when dealing with sensitive areas like the face. Therefore, consulting a dermatologist is recommended before attempting any type of facial hair removal at home.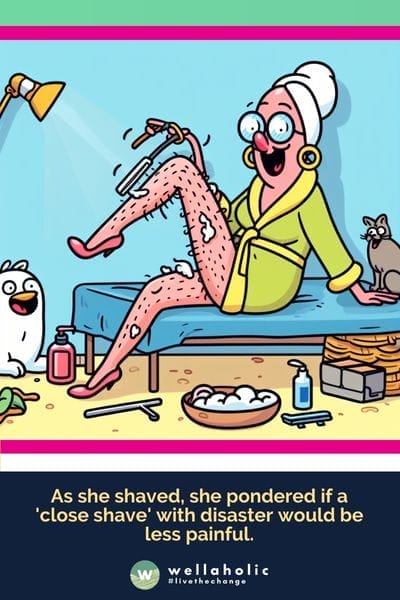 Conclusion: The best hair removal method for a teenage girl depends on her individual needs and preferences
For teenage girls on a budget, I recommend starting with simpler, less expensive methods such as shaving or hair removal creams. These options are not only cost-effective but also easily accessible and straightforward to use. Shaving is quick and painless, though it requires more frequent sessions to maintain smooth skin. Hair removal creams, on the other hand, offer slightly longer-lasting results and can be gentler for those with sensitive skin.
It's important, however, to patch-test any product before full application to avoid allergic reactions. While these methods may not provide long-term solutions, they are a practical starting point for teenagers exploring hair removal options. As they grow older and their budget allows, they can consider more permanent solutions like laser hair removal, which, while initially more costly, offer longer-lasting results and can be a worthwhile investment in the long run.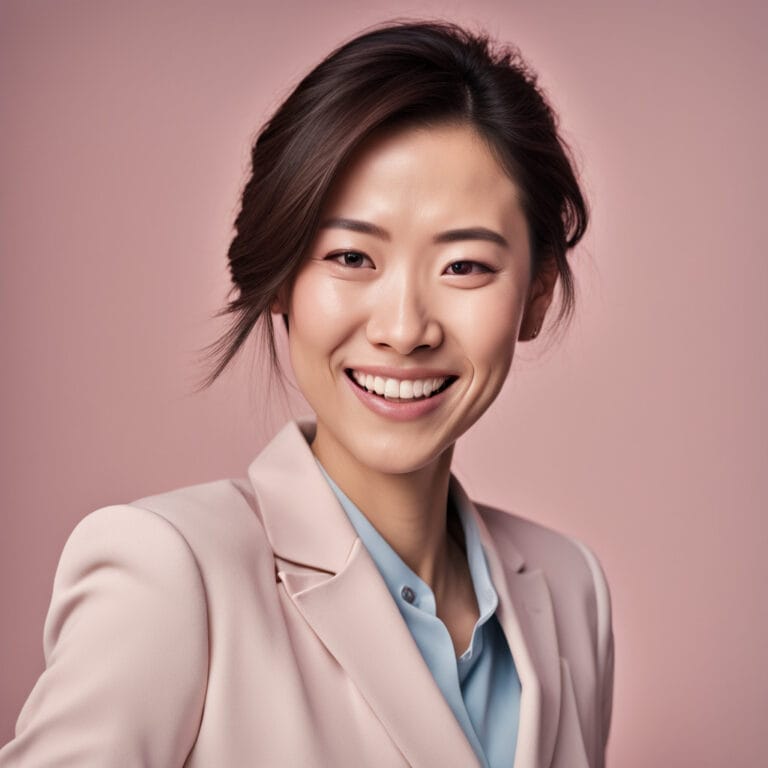 Serene Chiam, Aesthetic Director
Serene Chiam, the Aesthetic Director at Wellaholic, an acclaimed Aesthetic Chain in Singapore, brings over a decade of expertise in the aesthetics industry. With a Bachelor of Health Science (Aesthetics) and CIDESCO certifications, she expertly combines scientific knowledge with practical skills. Serene is known for her personalized approach to beauty, ensuring each Wellaholic client's journey is unique and transformative. Her significant contributions have been pivotal in establishing Wellaholic's reputation for excellence in aesthetic wellness.
GET IN TOUCH
Book Now Pay Later

SHR Permanent Hair Removal with Unlimited Shots
Wellaholic offers all-inclusive hair removal plans. With a one-time payment, you gain unlimited access to full body hair removal using SHR diode laser shots. This strategy guarantees exceptional results and unparalleled cost-effectiveness.