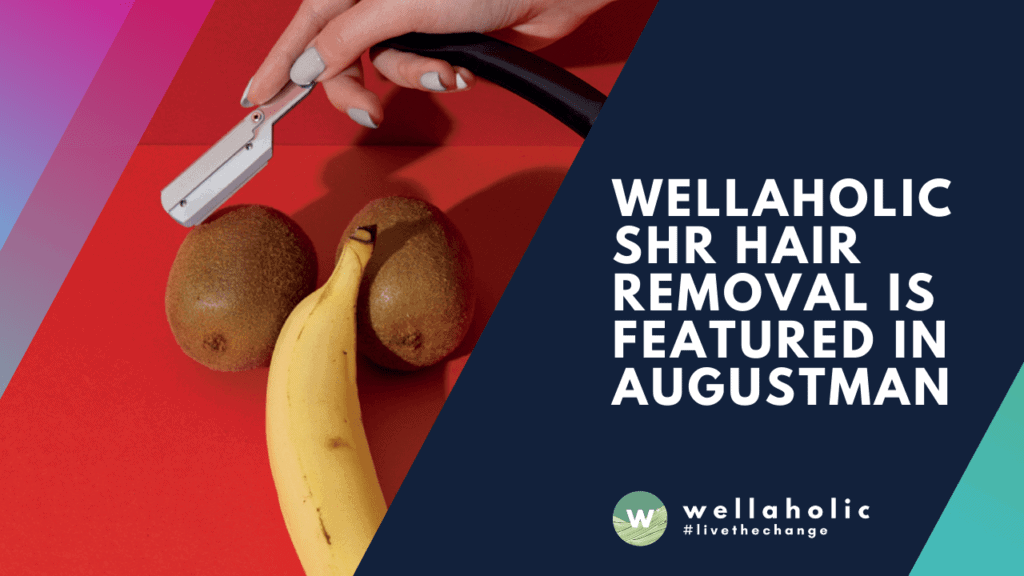 Wellaholic SHR Hair Removal is Featured in AugustMan Magazine
Wellaholic is featured in AugustMan's Magazine Article, "Tidy Up, Here are Four Ways to Groom Your Nether Regions". Read the excerpt below or read the full article here.
SHR (super hair removal) is similar to an IPL (Intense Pulsed Light) treatment. The main difference is that the SHR device dispenses light energy with a higher frequency at a lower temperature compared to IPL devices. This newer technology is touted to be more effective at nixing hair follicles while posing less discomfort.
Procedure: After being stripped and shaven clean to expose the hair follicles, aloe vera gel is applied to protect the skin. The aesthetician then carefully works the device over the desired areas in swift motions. Unlike in IPL where the treatment feels like getting snapped by multiple rubber bands, SHR feels like being passed over by shots of warm air.
Results: Effects of weakened follicles (slower regrowth and finer hair strands) are apparent after five to seven sessions.
Pros: The process was painless and the effects are lasting.
Cons: It's costly and results are not immediate – they can only be seen after five to seven treatments.
Post-care tip: Exfoliate in between appointments.
We recommend: Boyzilian, from $139 per session at Wellaholic. More details are available at www.wellaholic.com.
---