RF Lifting: How to Minimize the Discomfort and Maximize the Results
TL:DR Summary
What is RF Lifting? A cosmetic procedure that uses radiofrequency waves to heat and stimulate collagen production in the skin.
How does RF Lifting work? The heat causes the skin to contract and tighten, while also boosting blood circulation and cellular renewal.
What are the benefits of RF Lifting? It can reduce wrinkles, sagging, fine lines, pores, acne scars, and improve skin texture and elasticity.
Who can benefit from RF Lifting? Anyone who wants to achieve a younger and firmer appearance without surgery or downtime.
Is RF Lifting painful? No, it is a comfortable and relaxing treatment that feels like a warm massage on the skin.
How often should you do RF Lifting? It depends on your skin condition and goals, but generally once a week for 4 to 6 weeks, then once a month for maintenance.
Introduction: RF lifting and its potential pain
RF lifting is a new cosmetic procedure that uses radio frequency waves to lift and tighten skin. The potential pain from this procedure is minimal, and patients report feeling only a mild discomfort during the procedure. RF lifting has been shown to be an effective way to improve the appearance of skin, and it can be used on both the face and body. With minimal pain and downtime, RF lifting is a safe and effective option for those looking to improve their appearance.
What is RF lifting?
What is RF Lifting?
RF Lifting, short for Radio Frequency Lifting, is a novel method of facial rejuvenation treatment that makes use of radiofrequency energy to firm up and lift the skin. It's a minimally-invasive technique that can address a variety of skin concerns such as wrinkles, sagging skin, and loose jowls.
The RF Lifting Procedure
The procedure works by directing radiofrequency energy to heat the deep layers of the skin. This heat stimulates the production of collagen, a protein responsible for skin elasticity and firmness. Consequently, collagen stimulation results in tighter, smoother skin. Additionally, the heat from the RF Lifting procedure aids in the breakdown of fat cells, leading to a more sculpted and contoured appearance.
Benefits and Effectiveness of RF Lifting
RF Lifting is an effective, safe solution for those seeking a youthful appearance with minimal downtime. It's a non-surgical option that provides long-lasting results, making it an excellent choice for individuals seeking a non-invasive remedy for age-related skin issues.
"Pain is inevitable, but RF Lifting can help ease your discomfort and empower you to take control of your health."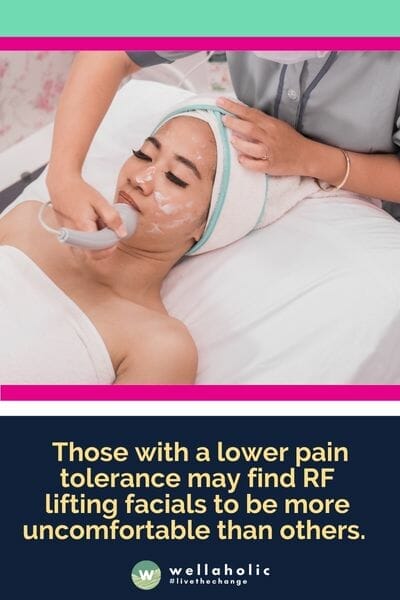 The pain factor: Whether RF lifting is painful
Pain Level of RF Lifting Facial
When considering an RF lifting facial, many individuals wonder about the level of pain associated with the procedure. While the experience can differ based on an individual's pain tolerance, the general consensus is that RF lifting facials are not excessively painful. The article from LipoTherapeia, a clinic specializing in advanced cellulite treatments, discusses the perception and reality of pain associated with radiofrequency (RF) treatments for skin tightening and cellulite removal. According to the article, properly applied RF treatments should not be painful.
Mild Sensation During Treatment
Most patients report feeling a mild warmth during the RF lifting facial, which is typically manageable and well-tolerated. The sensation is often described as comfortable and soothing. However, it's essential to recognize that pain thresholds can vary from person to person.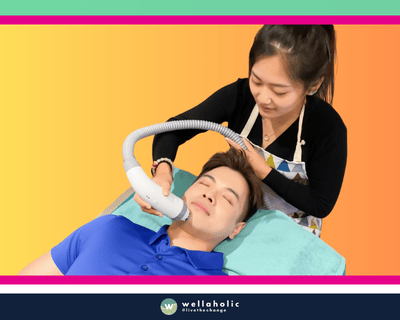 The pros and cons of RF lifting
RF lifting is a new type of cosmetic procedure that uses radio frequencies to tighten skin. It is said to be less painful and have fewer side effects than other procedures, such as laser skin tightening. But is RF lifting right for you? Here are some pros and cons to consider before making a decision.
PROS:
1. RF lifting can help improve your appearance with minimal pain and downtime.
2. The results of RF lifting are long-lasting, and you may only need one treatment.
3. There is little risk of scarring or other side effects with RF lifting.
CONS:
1. RF lifting is a new procedure, so there is less data available on its safety and effectiveness.
2. It can be expensive, especially if you need more than one treatment session.
How to minimise pain during RF lifting facials
RF lifting is a new type of cosmetic procedure that uses radio frequencies to tighten skin. It is said to be less painful and have fewer side effects than other procedures, such as laser skin tightening. But is RF lifting right for you? Here are some pros and cons to consider before making a decision.
During the treatment. Here are some tips on how to minimize pain during RF lifting facials:
Communicate with your esthetician – Let your esthetician know if you are experiencing any pain or discomfort during the treatment. They can adjust the settings or technique to make the procedure more comfortable for you.
Stay hydrated – Drinking plenty of water before and after the treatment can help to keep your skin hydrated and reduce the risk of discomfort.
Avoid caffeine and alcohol – Caffeine and alcohol can dehydrate your skin and make it more sensitive, which can increase the risk of discomfort during the treatment.
Use numbing cream – Applying a numbing cream to the treatment area before the procedure can help to reduce pain and discomfort.
Take pain medication – Over-the-counter pain medication, such as ibuprofen, can help to alleviate pain and discomfort during the treatment. However, it is important to consult with your esthetician or healthcare provider before taking any medication.
Choose a reputable esthetician – Ensure that your esthetician is licensed and experienced in performing RF lifting facials. This can reduce the risk of complications and ensure that the treatment is performed correctly and safely.
By following these tips, you can help to minimize pain and discomfort during RF lifting facials and ensure a more comfortable treatment experience.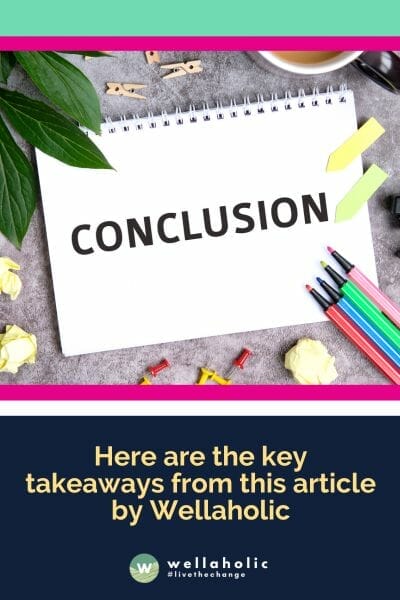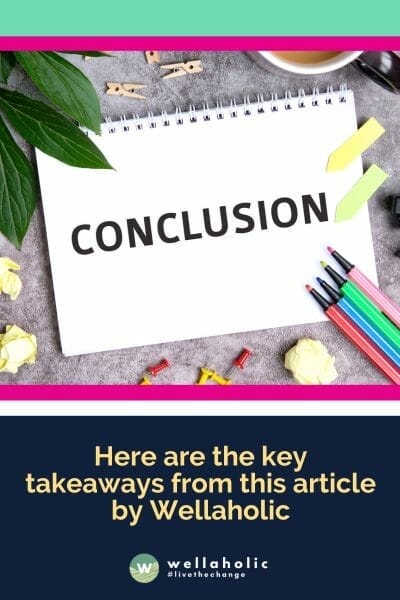 Conclusion
RF Lifting Facials: Rejuvenate with Minimal Discomfort
RF lifting facials offer a wonderful option for skin rejuvenation, providing impressive results with minimal discomfort. While individual experiences may vary, most people find the treatment to be relatively painless, often experiencing only a mild warmth sensation.
Realistic Expectations and Professional Consultation
It's essential to approach RF lifting facials with realistic expectations. Consulting with a professional beforehand is crucial to ensuring the best possible outcome. By discussing your goals and concerns with a knowledgeable practitioner, you can gain a clear understanding of what to expect from the treatment and address any questions or uncertainties you may have.
Wellaholic: Minimizing Discomfort, Maximizing Results
At Wellaholic, we understand the importance of minimizing discomfort during RF lifting facials. Our experienced team takes every effort to ensure your comfort throughout the process. We prioritize providing a treatment that is both effective and comfortable, aiming to maximize your results and leave you feeling confident in your skin. Trust us to guide you through the entire procedure and help you achieve your desired outcome.
With Wellaholic's expertise and dedication to client satisfaction, you can feel confident in choosing RF lifting facials as an excellent option for rejuvenating your skin. Enjoy the benefits of this treatment with minimal discomfort, and let our team support you in your journey to healthier, more vibrant skin.
Frequently Asked Questions (FAQ)
What are the potential side effects of RF Lifting treatments?

RF Lifting is generally well-tolerated, but some people may experience temporary side effects like slight redness or swelling, which typically disappear within a few hours after the treatment.
How many sessions of RF Lifting will I need to see results?

The number of sessions needed can vary based on individual goals and skin condition. However, most clients notice a difference after the first few sessions. Our therapists can guide you in creating a personalised RF Vlift treatment plan.
Can I use RF Lifting in conjunction with other facial treatments?

Yes, RF Lifting can be combined with other facial treatments for enhanced results. This includes treatments like microdermabrasion, chemical peels, and LED facials.
How does RF Lifting at Wellaholic compare to home-use RF devices?

At Wellaholic, we use professional-grade RF devices that deliver precise and targeted energy for more effective results than home-use devices. Furthermore, our experienced therapists ensure a safe and comfortable treatment experience.
Can RF Lifting be used on other areas of the body?

Yes, RF Lifting is not just limited to the face. It can also be used on other areas of the body to tighten skin and reduce the appearance of cellulite.
Is there an age restriction for undergoing RF Lifting treatments?

RF Lifting is typically recommended for adults aged 18 and above. However, it's always wise to consult with a skincare specialist or one of our Wellaholic therapists to determine if RF Lifting is suitable for you.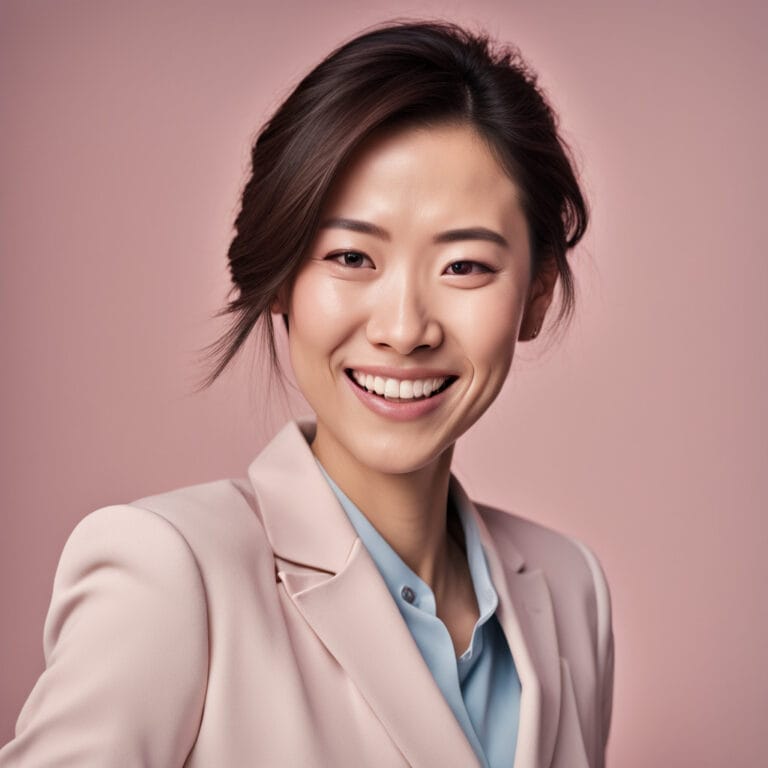 Serene Chiam, Aesthetic Director
Serene Chiam, the Aesthetic Director at Wellaholic, an acclaimed Aesthetic Chain in Singapore, brings over a decade of expertise in the aesthetics industry. With a Bachelor of Health Science (Aesthetics) and CIDESCO certifications, she expertly combines scientific knowledge with practical skills. Serene is known for her personalized approach to beauty, ensuring each Wellaholic client's journey is unique and transformative. Her significant contributions have been pivotal in establishing Wellaholic's reputation for excellence in aesthetic wellness.
GET IN TOUCH
Book Now Pay Later

RF V-Lift Facial – Visible Face Lifting in Just One Session
⭐ RF Energy for Collagen Generation. Non-invasive skin tightening with radiofrequency energy.
⭐ Sharpen Face & Jawline. Non-surgical treatment for a slimmer, more defined jawline.
⭐ Reduces Facial Width. RF V-Lift tightens and reshapes the face, reducing facial width caused by puffiness, double chins, and neck widening.
⭐ V-shaped Chiseled Appearance. RF V-Lift contours the face, sculpting a youthful, defined jawline and enhancing overall facial structure for a chiseled appearance.
⭐ Award-Winning. Wellaholic's treatments have been recognized by top beauty publications such as Daily Vanity, Beauty Insider, and Tropika Club Magazine.
⭐ Over 2000 Verified Customer Reviews. Wellaholic has over 30 industry awards and over 2000 positive reviews from customers, and >50% are repeat customers.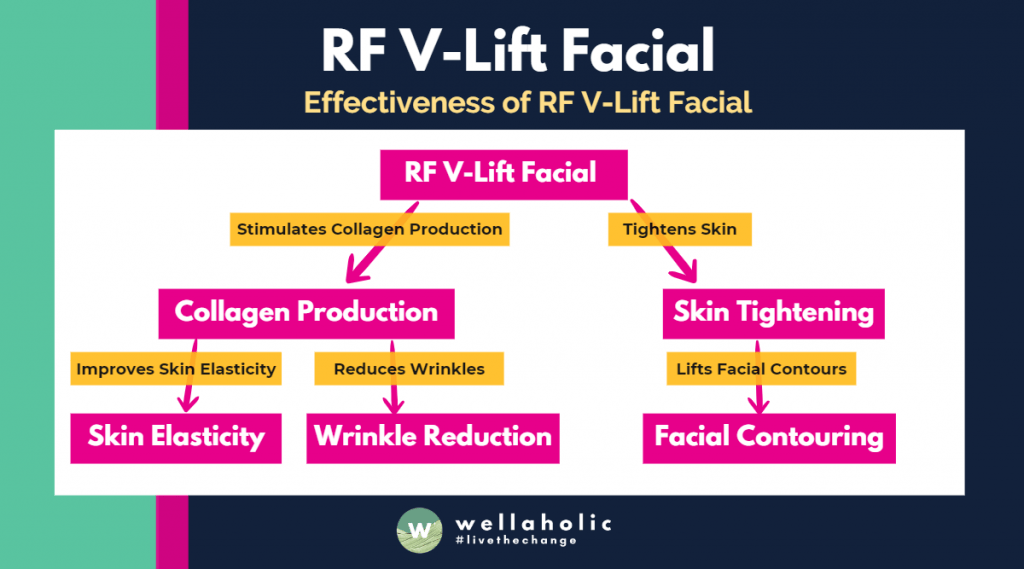 RF V-Lift decreases the width of a lower face, and helps improve puffy cheeks, double chins and upper neck widening. RF V-Lift also helps to create a structured, V-shaped lower jaw and gives a more youthful chiseled appearance.