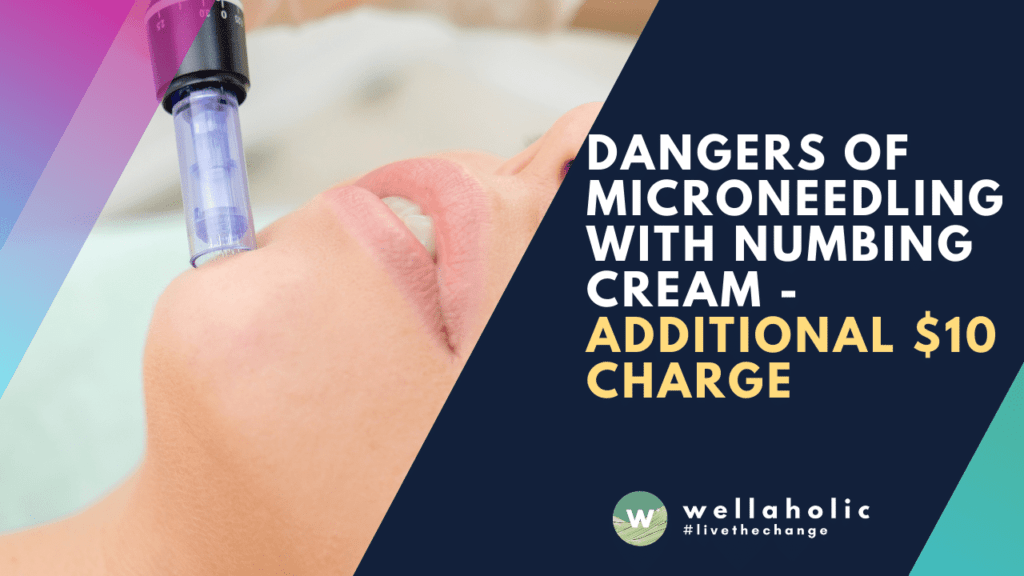 Microneedling Numbing Cream – Additional $10 Charge w.e.f. 28 Feb 2021
With immediate effect (28 Feb 2021), there will be an additional $10 imposed for the use of numbing cream with all microneedling treatments at all Wellaholic outlets. This is to deter our customers from the use of numbing creams.
---
Wellaholic Does Not Recommend the Use of Numbing Cream
People who use large amounts of skin-numbing creams and lotions, often in conjunction with cosmetic procedures, are at risk of irregular heartbeats, seizures and even death, as reported by US health officials (source).
This is because a lethal dose of chemicals can enter the bloodstream, especially when when microneedling is used right after the application of numbing cream. We have seen several patients with averse effects, and hence would strongly recommended NOT TO use numbing cream before microneedling treatments.
There are many additional sources of information that stresses this point, we sincerely hope to provide the right advice to our customers. For customers that would like to continue the use of numbing cream, please kindly note that they will need to indemnify Wellaholic from any averse effects arising from complications from the use of numbing cream.
Your safety is our utmost priority!
Additional Sources on Dangers of Numbing Creams
---